9th Annual Caregivers Conference w/ Teepa Snow, MS, OTR/L, FAOTA May 5, 202...
Description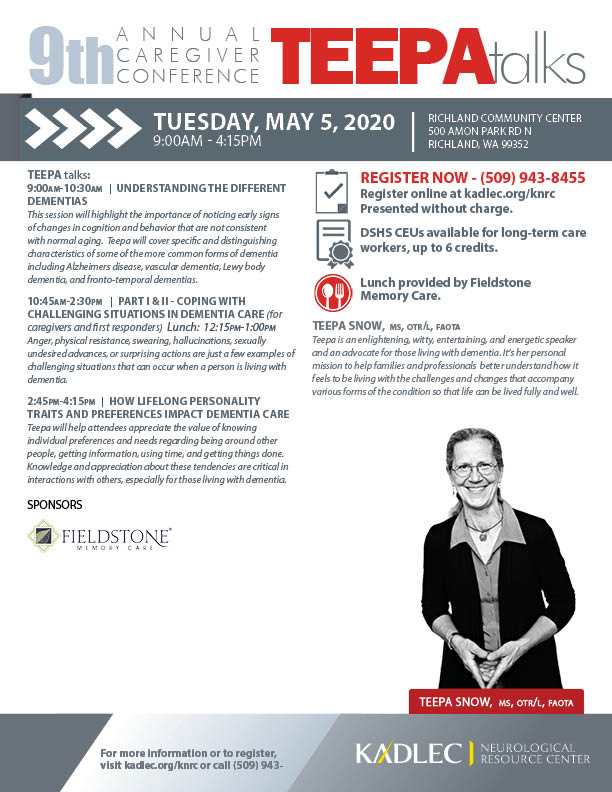 TEEPA SNOW, MS, OTR/L, FAOTA
Teepa is an advocate for those living with dementia and has made it her personal mission to help families and professionals better understand how it feels to be living with the challenges and changes that accompany various forms of the condition so that life can be lived fully and well. She is an enlightening, witty, entertaining, and energetic speaker.
Presented without charge and open to the public.
DSHS CEUs available