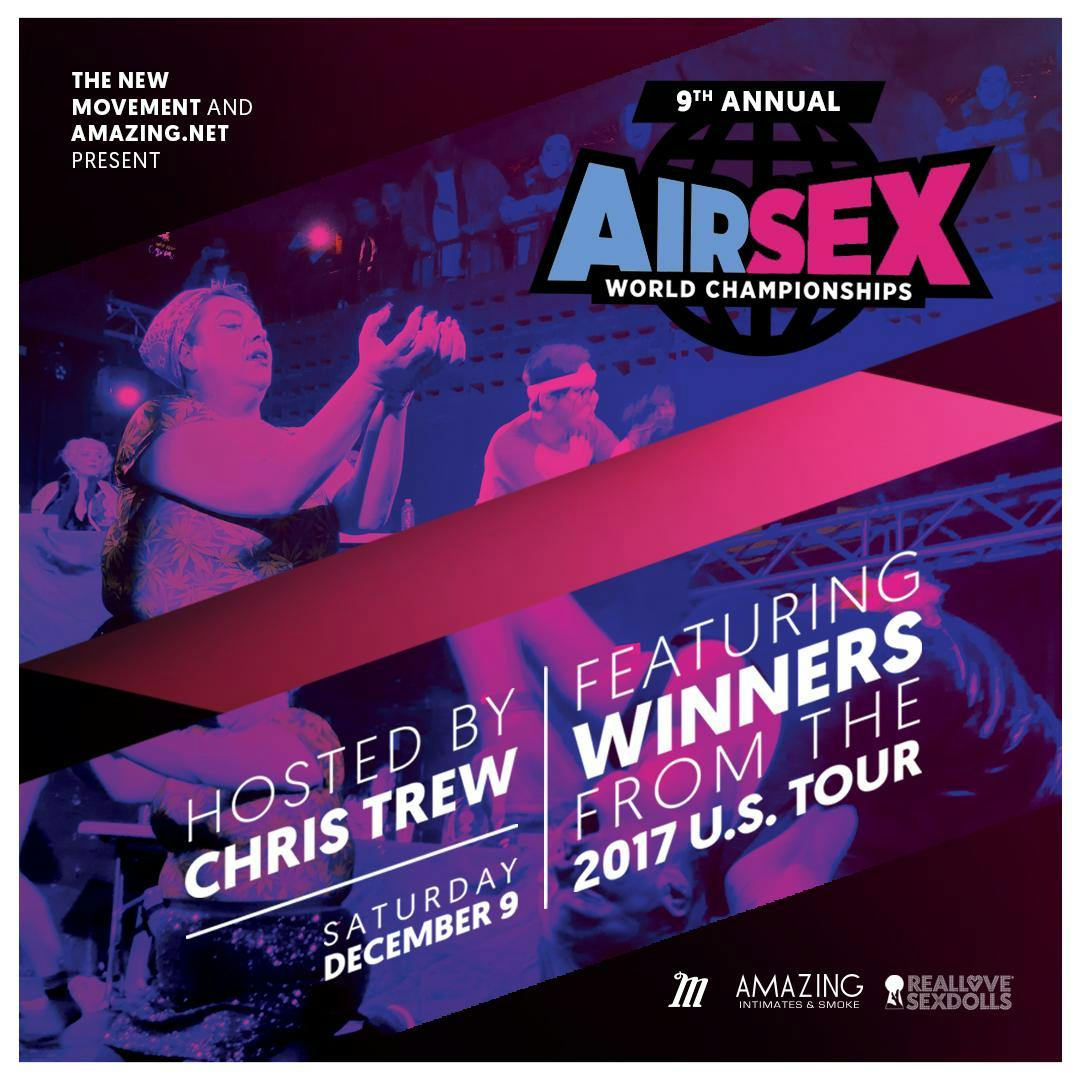 About this Event
It's a magical blend of coordination, showmanship, humor, and interactive storytelling.
It's a comedy show that brings people together in a respectfully dirty, unpredictably ridiculous, and oddly touching celebration of sexual freedom and expression.
It's neon-lit gyrating silhouettes. It's organized confusion. It's voyeurism 2.0.
It's the funniest thing you ever saw that night at that place with those people.
It's a serious competition to see who can fake-f*ck nobody better than anybody else.
This is Air Sex.
Entering its ninth year as a nationally touring roadshow, Air Sex is the world's first SPART - a true marriage of sports and art. Each Air Sex show combines the pageantry and prestige of professional sports with the excitement and creativity of a first-rate talent competition. Think Air Guitar, but instead of pretending to play boring old musical instruments, Air Sex participants have jaw-dropping sexual encounters with an invisible partner (or partners!) using nothing more than the art of pelvic storytelling and pure imagination.
Beyond that, it's a show you'll have to experience yourself to believe.
The show is hosted by comedian Chris Trew, who weirded out millions with his Air Sex demonstrations on The Bad Girls Club and America's Got Talent (Howard Stern called it "highly offensive"). The show is produced by Brock LaBorde, who also serves as the tour's Head Judge.
Sponsored by Real Love Sex Dolls.