Description
For our next event in July, we will run a panel event to cover latest trends in Digital Marketing and will open the discussion to everyone in the room to expand the talk. For this panel, we will have 6 panelists and the event will be moderated by Sitsari Kitisakkul, Director of Client Services at Appsynth.
OUR PANELISTS:
Benjamin Powell
Benjamin S Powell, group CEO of DSA Global, has been working in digital marketing for many years working with clients such as Bangkok Bank, TAT, Visa and Mahidol University. He is also founded startups IRL Shooter, Little Hippo, Chotmai, Adsoup and co-founded Fixer.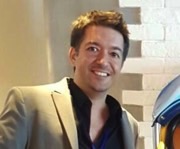 Sunny Patel
Sunny is Managing Director at Trends Digital Co Ltd, providing Social Media & Digital professional services for International companies. Trends Digital is based in Bangkok and was founded in 2013. The team has now grown to over 40 specialists providing corporate digital & social media solutions, both within Thailand and across South East Asia.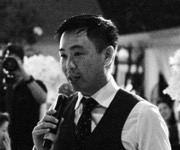 Jon Lor
Jon Lor, started his digital marketing path in 1999, and grew to lead digital strategy and acquisition for IBM software global, BMW North America (web), and Yahoo (regionally across SEA). For the past 7 years, Jon entered the world of startup, with his previous gaming studio being acquired, and currently, is now the founder, CEO of Asiola and Marketing Director at Wonderfruit Festival.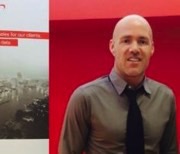 Oliver Wilke
Oliver holds the position as Head of Business Development APAC / India at Syndacast Company Limited. Oliver is a multilingual international Sales & Advertising specialist with strong expertise in Digital Marketing, Online Advertising & Ecommerce, Saas & DTP.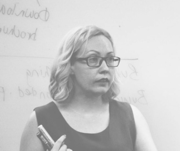 Gemma Purnell
Gemma Purnell is Managing Director at PDS Consulting & PDS Online. PDS Consulting specialises in Digital Marketing consulting & training for start up's and has worked with a number of international companies from their very first launch up to becoming national and worldwide industry leaders. PDS Online offers a mentoring program for Digital Marketing Agencies and has worked with agencies in Asia, USA, Australia, Canada, & Europe.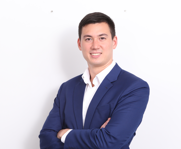 Mark McDowell
Mark McDowell is General Manager of Primal (Thailand)—a dedicated digital agency backed by an innovative team of digital experts. A search marketing veteran, Mark previously held roles in Australia managing Paid and Organic Search campaigns across fashion, travel, retail and property brands within APAC. Mark frequently holds talks on entrepreneurship and digital marketing within various education programs, in association with Bangkok University and Google Ignite.

OUR MODERATOR FOR THE EVENING: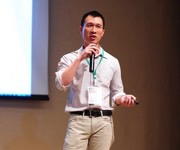 Sitsari Kitisakkul (Sid)
Sid is the Director of Client Services for Appsynth, an award-winning mobile agency based in Bangkok. Since joining Appsynth in 2013, Sid has helped Appsynth grow 4x to over 40 employees and win projects with clients such as 7-Eleven, LINE, Toyota, Bayer, The British Council, CapitaLand, Minor International and other leading brands. Prior to moving to Thailand in 2009, Sid spent most of his life in the US.
------------------------
AGENDA:
7:00 pm - Networking
7:20 pm - Open Panel Starts
9:00 pm - Final Words & Networking
-----------------------------
WHERE?
Launchpad Co-working Space (Sethiwan Tower)
139 Pan Road, Sethiwan Tower,
Silom, Bangrak, Bangkok 10500, Thailand
https://goo.gl/maps/agSnbCLpfEJ2
------------------------------
LOOKING FOR THE NEXT SPEAKERS
PS: We are always looking for new speakers.
If you are interested, please send us an email at jeremie@morphos.is
------------------------------
JOIN US ON FACEBOOK
Join our Facebook Group: https://www.facebook.com/groups/bkkweb/
-----
Your Event Organizers,
http://morphos.is
http://firecreekweb.com