9/27/16 You Can Get Hired! - Danielle Allen and Dr Heather Rothbauer-Wanish

Tuesday, September 27, 2016 from 9:00 AM to 11:30 AM (CDT)
Event Details
"You Can Get Hired!"
Our FREE Event is coming fast...on Tuesday September 27, 2016
9-11:30am in Maple Grove
WOW! Here we go again...another fantastic workshop planned to help you gear up (or stay focused in) for fall. We really take pride in seeking out experts who will benefit you right where you are, and meet the exact needs you have while putting together your plan for that new dream job in your career search.
We know the market can be tough, but we also know there are some powerful tools that can propel you into the forefront so hiring managers can't help but like you and choose YOU over other candidates for their open positions.
---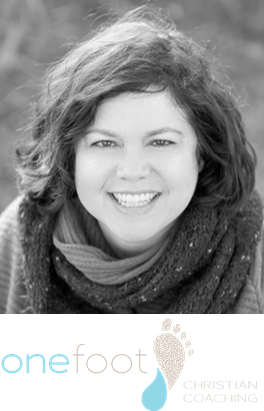 "Interviewing with CONFIDENCE"    Danielle Allen of One Foot Coaching
    Danielle is a life coach who knows how it feels to fear. In her own words, she is a "reformed scaredy cat". She knows how to connect you with your courage to move ahead in your job transition. She transitioned from a career in international transportation to couragiously transitioned to her coaching business and is now helping individuals to get in touch with their purpose and passion. She has powerful tools, interactive exercises and key questions to stir up the gifts in you that may not seem important in your Job Search.
For every job seeker, landing a job is so much more than knowing how to do a job. The equation for a successful interview includes job knowledge plus confidence in who you are and what your bring to the table. But over 90% of us have anxiety when it comes to interviewing for our next job. Through her own experience with career transitions, Danielle will share the 5 mindset shifts that will help you become fearless as you interview and show up with confidence at every appointment. Danielle will give you a new perspective on the great things in you that you can spotlight to get YOU hired and how to highlight your best in your interview--with CONFIDENCE!
---
 And THEN,
"How to Focus on and Sell a Positive YOU" 
PLUS "5 Resume Tips That Will Get You Hired"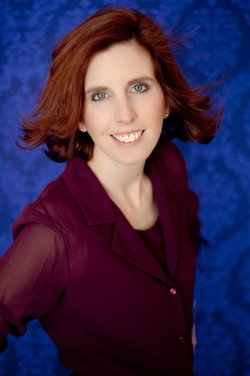 Dr. Heather Rothbauer-Wanish of Feather Productions
     Dr. Heather joins Danielle, making this event a power packed morning that's sure to get you excited and motivated about the prospects ahead of you. Heather is a Professional Resume Writer and Author of "Getting Back In The Game". She is passionate about helping Baby Boomers who are struggling in today's hiring market to get the job they dream of.
     Heather will share some great tips and helps to discover your positive skill sets and confidence and how to stop selling your self short! [Most people struggle with this]. 
     Heather was with us in May and we have already heard exciting news from our attendees at how once they applied her secrets, they immediately found success with hiring managers. One even received THREE JOB OFFERS!!!  Come get what you need to finally change the direction you thought you were heading. Your next great job offer is just waiting for you! 
---
Free registration is now open for this job-search event, featuring the Twin Cities' hottest employment experts, valuable networking opportunities, and a chance to get your toughest job-search questions answered.
Hurry -- attendance is strictly limited and Heather's last visit overfilled our room. Once we reach capacity, the doors will shut and you will miss out! 
Register TODAY!
---
...and
Jim Bear of J Alan Financial 
"The 5 Deadly Mistakes Most People Make with Their 401(k)s and IRAs -- And How to Avoid Them"
Did you know that 53% of Americans have less than $25,000 saved towards retirement? Too many people find themselves in trouble when retirement comes because they do not have enough savings to carry them through old age.
In this presentation you will learn how to avoid 5 mistakes that can wreck the most important investment you will ever make -- your retirement account.
Here's a sample of what you'll discover:
Why you may be overpaying the government on taxes and court expenses (and robbing yourself of money you thought you saved)
How to avoid family breakups by keeping your children and grandchildren from fighting in probate court
The easy way to make sure your retirement accounts match your financial needs
How to keep your last boss from "stealing" your retirement nest egg

...and much more!
---
Sponsored by

Jim Bear works with clients who want to keep their money and avoid loss, so they can have more of it to do with as they wish. His company, J. Alan Financial provides financial advice and investment services to clients throughout the Twin Cities. Jim has been interviewed by the Minneapolis Star Tribune and is a popular speaker on employment and financial topics. To learn more, please visit Jim's website.
*Jim Bear is an Investment Advisor Representative.
Investment Advisory Services are offered through Global Financial Private Capital LLC, an SEC Registered Investment Advisor.
**The YCGH speakers have no affiliation with J. Alan Financial nor are they affiliated with Global Financial Private Capital, LLC. Neither are licensed Investment Advisors and therefore cannot give investment advice.