9/26: National Preparedness Month: Focus on FEMA & HHS

Thursday, September 26, 2013 from 8:00 AM to 2:30 PM (EDT)
Who's Going

Loading your connections...
3 of your friends are going.
Share it to get more people on board!
Share

Sara Haughty
San Francisco, California

Luke Picard
London, United Kingdom

Rick Vespucio
Florence, Italy
Event Details
Government Technology & Services Coalition
National Preparedness Month: 
Focus on FEMA & HHS
Thursday, September 26, 2013 
CENTRA Technology, Inc. | Arlington, VA
The Government Technology & Services Coalition (GTSC) focuses September on getting our members prepared and partnering with the American Red Cross Ready Rating program. We also will be announcing an important leadership initiative for GTSC members.  
Together with the InfraGard National Capital Region Members Alliance, GTSC hosts this special National Preparedness Month program on the public private partnerships that contribute to our preparedness and examines how we can further successful partnerships to leverage further our nation's resources.
Agenda At A Glance
8:00 AM: Registration & Breakfast
8:30 AM: Conference Introduction
8:40 AM: Keynote: HHS Preparedness & Response Priorities
9:15 AM: FEMA's Policy & Program Priorities
10:00 AM: GTSC Designation of Leadership Excellence & American Red Cross Ready Rating
11:00 AM: Building Resilient Communities through Public Private Partnerships
12:00 PM: Luncheon Keynote
1:30 PM: Getting It Done: Prevention & Preparedness for All Hazards
Speakers:

Sara Bryant
Program Development Section Chief, Preparedness Grants Division, FEMA
Sara Bryant is Section Chief in the Federal Emergency Management Agency's Grant Programs Directorate (FEMA GPD). In her current capacity, she is responsible for the development and interagency coordination of FEMA's non-disaster preparedness grant portfolio,providing advice and guidance to senior FEMA management on pertinent homeland security programs and priorities, the effectiveness of those programs as implemented in the field, recommends needed changes and improvements, and provides input on complex issues impacting Department of Homeland Security grant programs. Since her time with GPD, Sara has also coordinated preparedness planning efforts with state and local homeland security officials throughout the country, and provided expert guidance on the Department's homeland security and emergency preparedness programs. She has previously served as the GPD's Preparedness Officer for states to include California, Ohio, Iowa, Illinois, New Mexico, and Michigan. Sara works in Washington, DC and has been with FEMA GPD since 2006.

Brian Kamoie
Assistant Administrator, Grant Programs, FEMA
Brian Kamoie was appointed by President Obama as Assistant Administrator of the Federal Emergency Management Agency for Grant Programs in April 2013. In that capacity he oversees over $17 billion in grant programs to build, sustain, and improve our national capability to prepare for, protect against, respond to, recover from, and mitigate all hazards. Prior to his appointment, Mr. Kamoie served as Senior Director for Preparedness Policy on the White House National Security Staff (NSS) from 2009 to 2013. In that role he led a team of professionals in the development of national policy related to all-hazards preparedness, individual and community resilience, public health and medical preparedness, domestic critical infrastructure protection and resilience, national security/emergency preparedness communications, and preparedness grants. 

David Kaufman
Associate Administrator for Policy, Program Analysis, and International Affairs, FEMA
David J. Kaufman is FEMA's Associate Administrator for Policy, Program Analysis, and International Affairs. Appointed in September 2009, he is responsible for providing leadership, analysis, coordination, and decision-making support to the FEMA Administrator on a wide range of Agency policies, strategy, plans, programs, and key initiatives. Mr. Kaufman has extensive experience with homeland security and emergency management issues. He has been a member of the faculty at the Naval Postgraduate School's Center for Homeland Defense and Security, where he has taught in the Center's graduate and executive level education programs; was the Safety and Security Director for CNA, a non-profit think-tank; and has previously served in several senior positions in the U.S. Department of Homeland Security and in FEMA. 

Dr. Lisa Kaplowitz 
Deputy Assistant Secretary for Policy
Office of the Assistant Secretary for Preparedness and Response, HHS
Lisa Kaplowitz, MD, MSHA is the Deputy Assistant Secretary for Policy in the Office of the Assistant Secretary for Preparedness and Response (ASPR), U.S. Department of Health and Human Services, a position she has held since March, 2010. In this position, she is responsible for directing and coordinating policy and strategic planning for all components of the Office of the ASPR. Prior to joining the U.S. Department of Health and Human Services, Dr. Kaplowitz was Director of the Health Department for the City of Alexandria in Northern Virginia from July, 2008 until February, 2010. As Health Director in Alexandria, she was responsible for all public health activities and was also very involved in emergency preparedness in the National Capital Region, serving as Chair of the Health and Medical Regional Planning Working Group of the Metropolitan Washington Council of Governments (MWCOG).

Darryl Madden
Director, 
READY Campaign, 
FEMA
Mr. Madden is the Director of the READY Campaign for FEMA and has done an outstanding job promoting preparedness for all communities. He graduated from the University of Baltimore. He will discuss how important planning is for contractors working with the Federal government. Follow him on Twitter! @ReadyDirect 
Linda Mathes
CEO, American Red Cross in the National Capital Region
Linda Mathes, selected as a 2008 Washingtonian of the Year, is the Chief Executive Officer of the American Red Cross in the National Capital Region which includes the District of Columbia; counties of Arlington, Fairfax, Loudoun, Montgomery, Prince George's and Prince William; and cities of Alexandria, Fairfax, Falls Church, Manassas and Manassas Park. Linda was recently invited to the White House to help recognize Red Cross Champions of Change.

Jason McNamara
Vice President, 
Obsidian Analysis LLC Former Chief of Staff, Administrator Craig Fugate, FEMA
As Vice President, Jason McNamara is a member of Obsidian's executive management team, directing the disaster recovery program area as well as services for state and local clients. Mr. McNamara is a national leader in homeland security and emergency management, having been Chief of Staff for the Federal Emergency Management Agency (FEMA) for the past four years. In that role, Mr. McNamara worked with leadership at FEMA, the Department of Homeland Security, and the White House to transform FEMA into a highly effective response and recovery agency. As FEMA Administrator Craig Fugate's Chief of Staff, Mr. McNamara oversaw the cutting of red-tape, the staffing of FEMA with outstanding managers who are widely recognized as the most experienced and talented in the agency's history, as well as the reinvigoration of the nation's response and recovery strategies for disasters. Mr. McNamara also helped change FEMA's orientation towards an emphasis on survivor outcomes and incorporation of the Whole Community in delivering solutions. In addition, he played a key role in legislative accomplishments such as the Sandy Recovery Improvement Act, legislation providing tribal governments the ability to directly request disaster assistance from the President, and the five-year reauthorization of the national flood insurance program. 

Joseph Trindal
President, InfraGard National Capital Region Members Alliance & President, Direct Action Resilience
Mr. Joseph Trindal is President at Direct Action Resilience LLC (DAR) with offices in Virginia. DAR and its training division, Direct Action Resilience Institute (DARI) is a recognized leader in emergency preparedness, response and resilience for both public and private sectors. Mr. Trindal also serves as President of the InfraGard National Capital Region Members Alliance, an FBI led public/private sector information sharing consortium of over 10,000 members. He also serves on the Homeland Security Intelligence Council. A member of the International Association of Emergency Managers (IAEM), Mr. Trindal serves on the Federal Facilities Emergency Managers Committee. He is also a long standing member of the National Tactical Officer's Association (NTOA), International Association of Law Enforcement Firearms Instructors (IALEFI), and the International Association of the Chiefs of Police (IACP) among other organizations. Mr. Trindal continues public service as a special Deputy Sheriff for Culpeper County, Virginia.

Dr. Michael Walter
Detection Branch Chief 
& Program Manager BioWatch, 
Office of Health Affairs, 
DHS
As program manager for the BioWatch system, Dr. Michael Walter supports the Department's efforts to protect the nation from, and prepare federal, state and local governments to respond to biological attacks. Working with lab, field, public health, law enforcement, and emergency management personnel, Dr. Walter assists federal, state, and local governments from across the country in developing and testing response measures to biological attacks, tailored to specific local mission needs. Initiated in the wake of the anthrax attacks 10 years ago, BioWatch is a federally-managed, locally-operated nationwide biosurveillance system designed to detect the release of aerosolized pathogens. BioWatch supports special events including the Super Bowl, presidential inaugurations and national party conventions.
Thank you to our National Preparedness Month Co-Chairs!

Lilly Harris 
CEO
Man-Machine Systems Assessment (MSA)

Marty Rathmann 
Director of Client Relations
GAP Solutions, Inc.
Thank you to our National Preparedness Month sponsor!
If you are interested in supporting the National Preparedness Month program, please contact us! 
About InfraGard: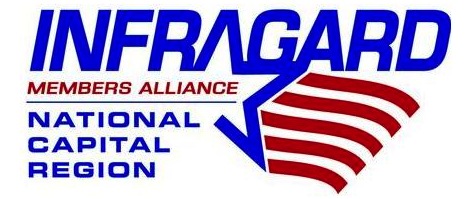 The InfraGard National Capital Region Members Alliance (INCRMA) consists of a growing membership of professionals who are creating a more resilient critical infrastructure in the Washington, DC metro area. These include defense industrial base, information technology, water supply systems, electrical energy, emergency services, law enforcement, health systems, transportation, banking, and telecommunications. Our membership is voluntary yet exclusive and is comprised of individuals from both the public and private sector. The main goal of INCRMA is to promote ongoing communication, education, and community outreach between the public and private sectors and the FBI. In doing so, information is shared, relationships are strengthened, and vital assets are protected. To learn more, visit us at www.infragard.org.
When & Where

CENTRA Technology, Inc., 2nd Floor
4121 Wilson Blvd
Arlington, VA 22203


Thursday, September 26, 2013 from 8:00 AM to 2:30 PM (EDT)
Add to my calendar
Organizer
Government Technology & Services Coalition
The Government Technology & Services Coalition (GTSC) is a non-profit, non-partisan association of innovative, agile small and mid-size company CEOs that create, develop, and implement solutions for the Federal homeland and national security sector (DHS, DOD, Dept of Treasury, ODNI, DOJ and DOS). These companies founded the Coalition to band together to confront their short and long-term challenges in the Federal market.
The GTSC's mission is to provide exceptional advocacy, capacity building, partnership opportunities and marketing in the federal security space for small and mid-sized companies. To accomplish this we promote better dialogue with Congress and the Administration, provide clarification and representation on essential business issues, and work on behalf of the members on legislative and executive action that can impact their success. The GTSC was formed to give small and mid-sized companies access to an A-list of advocacy, advice and services. We build the relationships, alert our members to adverse activity and carry their voice to the nation's decision makers.
CANCELLATION POLICY:  We do not issue refunds or cancellations, however, we do accept substitutes if the orginal registrant cannot attend.  Unfortunately, due to circumstances beyond our control, it is sometimes necessary to postpone, cancel or change our meeting speakers, times or venues.  GTSC makes every effort possible to assure that advertised speakers materialize, and we do not advertise speakers that have not confirmed with us.  When events must be postponed please be assured that we constantly work to reschedule and that some agencies are more cooperative than others.  In practice this means that all events are subject to change without notice, however we make every effort to let our members and community know of these changes as soon as feasible.
ATTENDANCE POLICY:  GTSC is a non-profit organization.  Our main source of income is membership dues.  All are welcome to join -- small, mid- and large companies all benefit.  
Non-members are welcome to attend a session to see our work and learn more about some of our services.  Members of the Coalition have made a commitment of time and money to build our organization and we are fiercely committed to them and their role in building our trusted environment.  We reserve the right to deny admittance to non-members at our discretion.
Please follow us on Twitter, join our LinkedIn page and add our email address to your address book are to assure you receive any updates or changes as expeditiously as possible.
Thank you for working with us and understanding our constraints.
Government Technology & Services Coalition
2961 A Hunter Mill Road, Suite 617
Oakton, VA 22124 
(703) 201-7198
9/26: National Preparedness Month: Focus on FEMA & HHS