90th Annual Bud Billiken Parade Presents "It Takes A Village" Family Fair
Description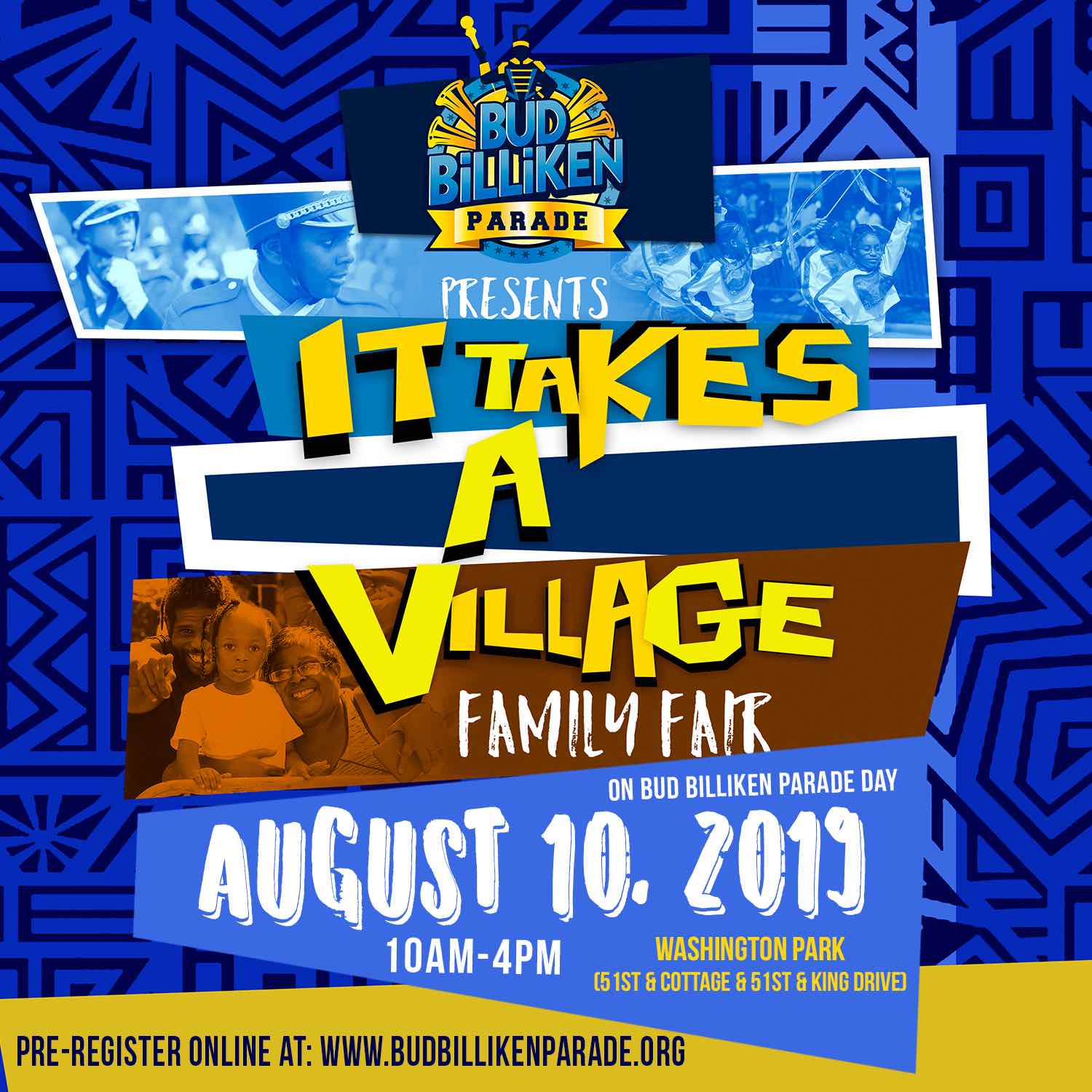 90th Annual Bulliken Parade Presents
"It Takes A Village" Family Fair
Saturday, August 10
VIP Gates open: 10:00am
Public Gates open: 12noon
At the end of the Bud Billiken Parade route in Washington Park located at 51st & King Drive. Northeast entrance at 51st and Cottage Grove.
A Day Filled Fun and Family Activities
Back-to-School Giveaways * Free Haircuts and Hair Braided Styles * Games and Bouncy Houses * Food Pavilion * Vendors & more
The Village Features include:
Storytellling Village for toddlers +
Drum Village
Health and Wellness Village
Education Village
Arts & Crafts Village
Senior Village
Entertainment Village
All Ages. Free Admission and Open to the Public. Recommended ridesharing drop-off and pick-up location is at the corner of 51st St. and Cottage Grove. There will not be access to enter Washington Park by vehicles.
Everyone is subject to be searched. Items NOT allowed at the family fair include:
Tents
Grills
Firearms
Fireworks
Pets
Weapons
Alcohol
Non-approved vendors
Items ALLOWED at the family fair include:
Lawn Chairs
Umbrellas
Blankets
Strollers
Service dogs
Handicap assistance items
Pre-Registration and Gate registration is required for access to the park. All kids under 13 must be accompanied by an adult. On-site registration is required for admission.
For more information, visit: www.budbillikenparade.org