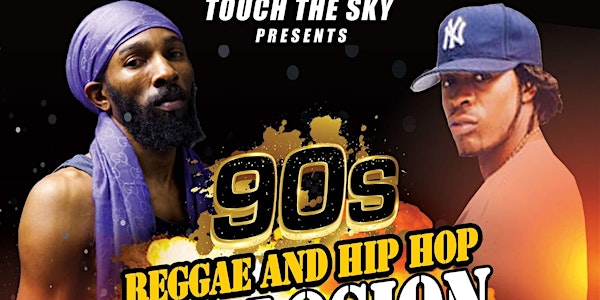 90's Reggae & Hip Hop Explosion w/ Spragga Benz and Mr. Cheeks
Performers
Spragga Benz
Mr. Cheeks (of The Lost Boys)
Location
Water Street Music Hall
204 N Water Street
Rochester, NY 14604
Join us for 90s Explosion on 9/10 as we partner with Touch The Sky. All proceeds from this event will go towards sending our youth to Africa
About this event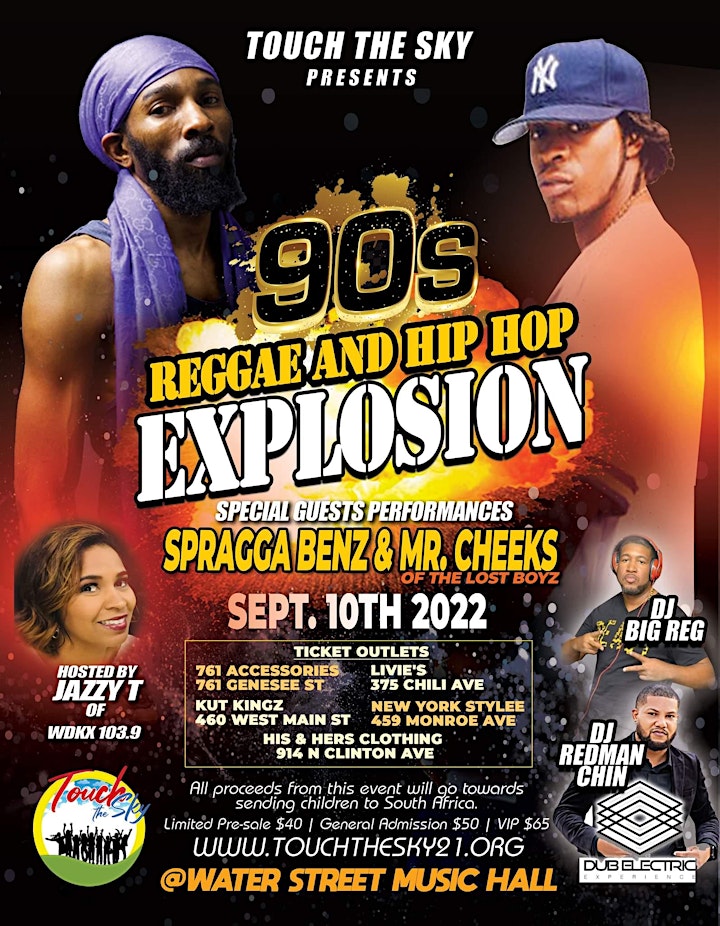 Greetings,
My name is Christine L. Wilson, Founder and CEO of Touch The Sky, a 501(c)3
Nonprofit Organization serving children ages 10-13 from low-income households.
TTS allows youth to travel abroad and learn about other cultures. I am a native
Rochesterian, and I reside in Atlanta, Georgia.
I first experienced traveling abroad to Jamaica when I was 19 years old, and now at 51
years old, I still remember every detail of my first journey traveling out of the U.S.
At the time, I didn't realize that my first experience traveling abroad would be the
inspiration for Touch The Sky, Inc. 
I vividly recall everything about the trip, from purchasing the ticket to the moment I
returned home. 
 I realized years later what my beloved grandma meant when she said, "You might feel
better giving than holding your hand out to get"
My first trip abroad taught me so much more about compassion and empathy than I had
ever experienced. I saw beautiful people who looked like me but spoke differently,
dressed differently and greeted me differently. 
I noticed the difference in the value of money, ate different foods, and noticed
differences in public transportation, education, housing, celebrations, and even final
celebrations of life. I had learned about a completely different culture!
I knew that I wanted to continue traveling the world to see and experience different
cultures, explore the beauty of diversity, and share it with others, especially youth, who
may not have the resources to explore the world. 
I believe that children are the future generation of leaders, and if given the opportunity
to learn about other cultures at a young age, they will positively impact humanity while
understanding that they aren't limited by their country, state, city, community, or homes.
They can travel abroad and "Touch the Sky!"