Description
如果你对自己的梦想从不放弃!

如果你有创业的念头与胆识!
这将是奖励自己!
最值得的讲座会!
重点!完全不收费!
请你认真的往下看!

如果你决心创业,但缺乏专业知识、导师和资金;
如果你正在创业,但遇到发展瓶颈渴求突破;
如果你不想创业,但想了解企业运作模式及商业大环境;
"创业,除了需要理性和热血,还需要什么?
团队?政策?天使投资?专业知识?市场调研?
来《活出梦想》-"创业家"讲座,让自己更了解自己..."
赶快报名《活出梦想》"创业家"讲座会!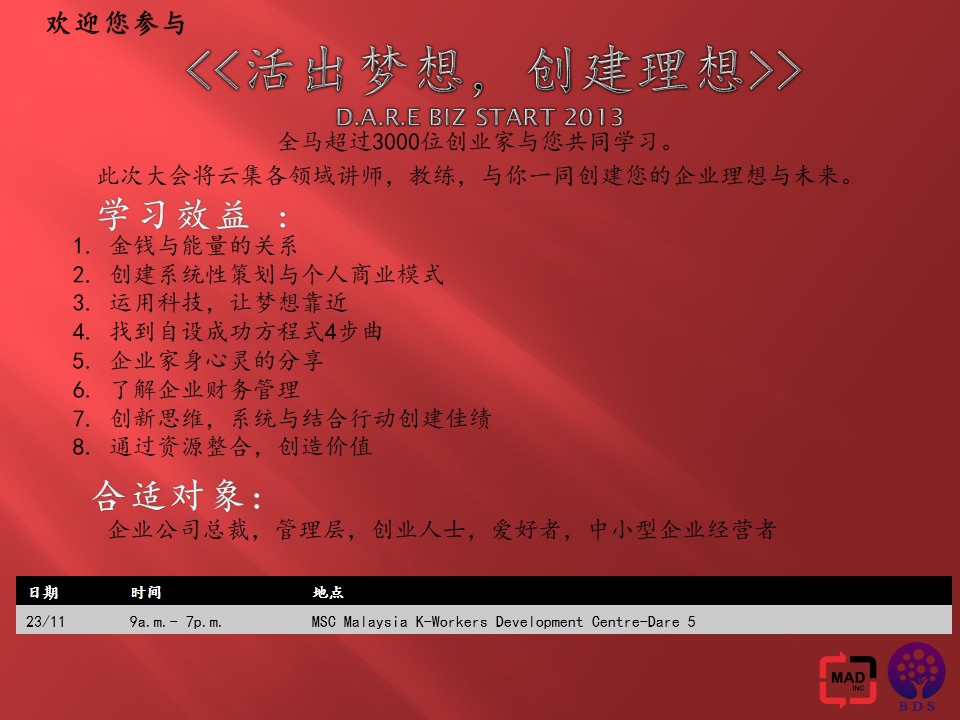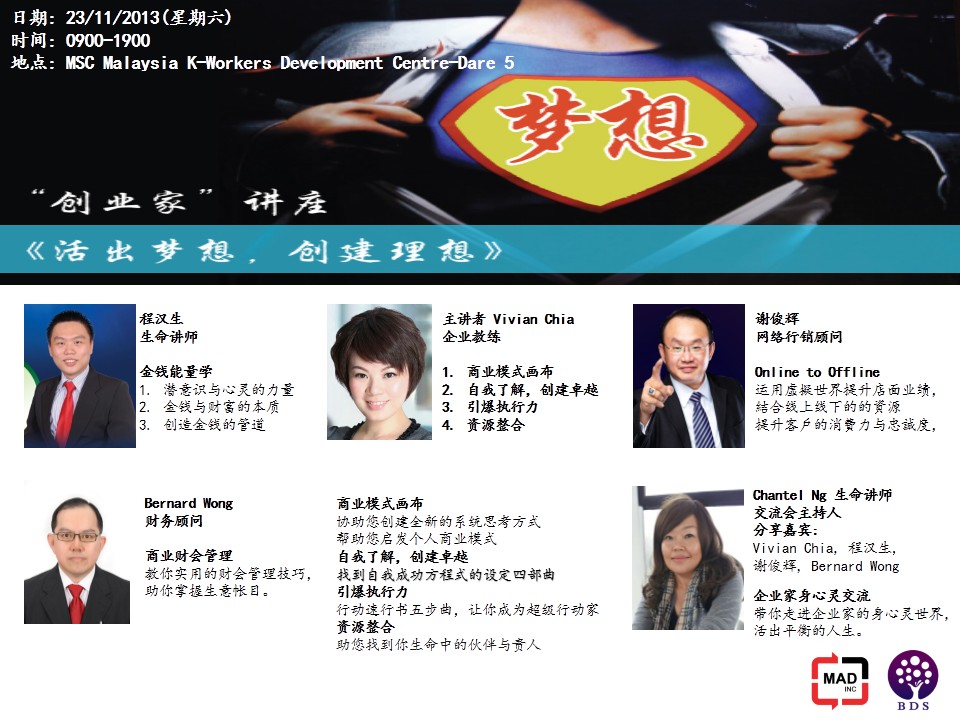 Organizer of 《活出梦想》-"创业家"讲座
Organized By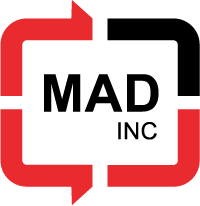 Todate, MAD has incubated more than 80 business ventures and is supporting more than 200 companies through its BizStart Program. It wants to democratize entrepreneurship by making entrepreneur assistance and incubation affordable for all entrepreneurs through MAD's high value quality programs, mentoring, coaching and handholding services, as well as business facilities, networking opportunities, training workshops, facilitation on funding access, etc.MAD Incubator is Malaysia's leading and largest private incubator. Formed in 2009, MAD Incubator is an MSC Status Accredited Incubator. MAD Incubator specializes in incubation programs from ideation to business venture and business acceleration. Its mission is to develop 1000 entrepreneurs in Malaysia achieving USD1mil by 2015 and have every entrepreneurs equipped with the tools, skills, knowledge and know-how to navigate their business challenges.