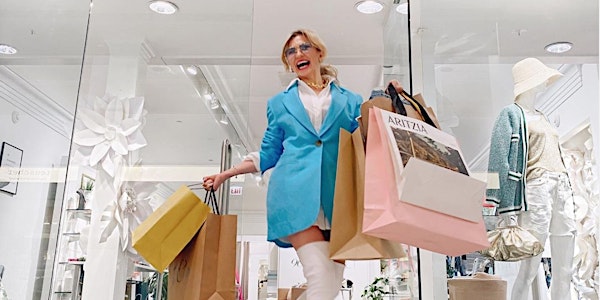 900 x Tali Style Series: Live Shopping Event 4/21 [Rescheduled from 4/14]
Every week join Tali as she talks shopping, trends, style tips, capsule wardrobes, and how to maximize your closet without spending a dime.
About this event
Style Class & Shopping -
Join Tali as she showcases the latest trends in accesories that will spin around your entire wardrobe! Think, scarves, hats, bags, glasses, shoes and all wardrobe staples curated directly from 900 shops and selected Israeli designers.
In-Person Private Event at 900xTali studio starts at 5 P.M CST. Tickets ($75) will include...
Pre Sale and Styling with Tali and Team
Style Master Class
$50 giftcard to shop the event
Bubbles & Photos
Shop On Us Giveaway
Great company and Positive Vibes :)
Free Live Event starts at 6 P.M CST on @900shops Instagram account