90 DAY TRANSFORMATION-Intense Interval Training-Outdoor Bootcamp
Description
If you're looking to start your transformation to a healthier you, starting your New Year 2017 than come check us out. The workouts are 30-45 minutes long but they are intense. We use bodyweight, weights or both into our workouts. I guarantee you will see results. This is a 90 Day New Year Transformation Program. We will do an assessment, initial weigh in, bodyfat check, before/after picture (to see your transformation), and advice on how to eat clean. The classes are small. You will have clear instruction, great motivating tunes and most of all fun as you take control of your health and feel AMAZING!

Earn the 90 Day Challenge "FINISHER" MEDAL.
THIS IS A GREAT PROGRAM, WELL DESIGNED TO INCREASE STRENGTH, STAMINA & BODY FAT LOSS!
$60 FOR THE 90 DAY PROGRAM
T-SHIRT INCLUDED WITH PROGRAM
We will be meeting Monday, Tuesday, Thursday at 530-615pm and Saturday morning at 830-915am.
More questions? CALL OR TEXT 623.302.1651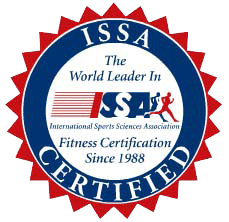 ---