Description
Are you ready to immerse yourself in the art and beauty of natural design? This is the course for you! With an extended 9 weekend format covering all the core elements of any certified Permaculture Design Course (PDC) and tons of additional content and hands-on activities, this course is designed to help you turn the knowledge into experience. A total of 18 days spanning all four seasons, our Permaculture Design Course will allow you to experience permaculture with the rhythms of nature. Break out of the daily 9 to 5 monotony and encounter a life full of possibilities.


About The Course
Permaculture Design was developed in the late 70's by the Australian duo Bill Mollison and David Holmgren. In the past 30+ years Permaculture Design has developed into an international movement with millions of practitioners in almost every country and continent around the globe. What has made Permaculture become such a widespread phenomenon? It probably has a lot to do with the tangible positive impacts it has had on the lives of the millions of people that have taking a Permaculture Design Course. Permaculture has helped create pathways that put people in control of their lives and livelihoods through a better understanding of their natural environment. Now is your opportunity to join the movement.
This 9 weekend Permaculture Design Course is designed to fit your lifestyle. Our unique format allows you to take the course section by section. What this means for you is a schedule that fits real life. Break the course up and take as many modules as you want or have time for right now. You can follow up with us and take modules you missed or retake modules you want more engagement with when it's convenient for you. Only interested in Soils & Composting? Great! Signup for the Soils Weekend (Jan 14th & 15th, 2017) and if, at anytime in the future, you find you want to learn more, we'll be here for you to seamlessly pick up where you left off. This means you get to pay only for the classes you that fit into your schedule, and save the rest for later.
Once you've completed all the modules and participated in the final design portion you will be awarded a Permaculture Design Course Certificate of Completion. In the tradition of Permaculture, this certificate gives you the authority to use the Permaculture title in a professional context.
Our Permaculture Design Course can be taken in full, as individual models or, as standalone workshops. To learn more about each module and register for them as individually, click on the links below. To register for the full course, just select the "Register" button above.


Course Schedule
Friday, October 14th – Day 1: Permaculture Introduction, History, & Ethics
Saturday, October 15th – Day 2: Permaculture Design Principles, Methods of Design, Zone & Sector Analysis
Sunday, October 16th – Day 3: Natural Patterns & Patterns in Design
Saturday, November 12th – Day 4: Water in the World, Water in the Home, Water in the Landscape
Sunday, November 13th – Day 5: Hands-on Water Design & Implementation
Saturday, January 14th – Day 6: Soil Chemistry, Soil Biology, Composting, Compost Tea & Bio Fertilizer
Sunday, January 15th – Day 7: Hands-on Soil Design & Implementation
Saturday, February 18th – Day 8: Global Climate Systems, Climate Design Strategies, Urban Design
Sunday, February 19th – Day 9: Urban Design Activity
Saturday, March 18th – Day 10: Trees, Forests, Savannas, Agroforestry, Silvopasture
Sunday, March 19th – Day 11: Hands-on Forest Systems
Saturday, April 22nd – Day 12: Landscape Profiles, Earthworks, Keyline Design
Sunday, April 23rd – Day 13: Hands-on Earthworks Design & Implementation
Saturday, May 20th – Day 14: Appropriate Technology, Invisible Structures, Natural Building
Sunday, May 21st – Day 15: Hands-on Natural Building
WEEKEND 8: FINAL DESIGN PROJECT
Saturday, June 24th – Day 16: Design Review, Design Tools & Technology, Final Design Expectations
Sunday, June 25th – Day 17: Begin of Final Design Projects
(Only available to students who have completed all Permaculture Design Course Modules. Contact us for more details.)
FINAL WEEKEND: DESIGN PRESENTATIONS
Saturday, July 22nd – Day 18: Final Design Presentations & Graduation Celebration Potluck


What to Expect

This course is designed to be like no other classroom experience you've had before. The curriculum is engaging and interactive in ways that get you thinking and, most importantly, designing. We'll start each day with a review and "housekeeping" to warm up. Classes are 90 minutes and broken up with 30 minute breaks and a 90 minute lunch. Lunch starts at 1pm and will be provided by our local caterers who specialize in local, fresh and seasonal deliciousness. If you have dietary restrictions please let us know about them in your registration form. We will do our best to accommodate, everyone however, we also ask that everyone be prepared to take care of any specific dietary requirements they may have as needed.
Our host is Xinesi Ranch in Douglass, about 20 minutes West of Nacogdoches, Texas. Xinesi Ranch is 145 acres of ranch and homestead that is in the beginning phases of transitioning into a fully functional regenerative farm. Integrated Acres currently operates a school and a consultation and design firm out of the ranch.
Please be prepared to dress appropriately for any weather conditions that we may have for this time of year. Weather permitting, some of our classes will be held outdoors. Please take every necessary step to insure that you are comfortable, safe and happy.
Sliding Scale Tuition
Tuition is based on a sliding scale ranging from $475 to $875. Our sliding scale model makes this course more accessible to more people. We appreciate the people who are able and willing to pay toward the higher end of the sliding scale as they help to support those who may not have the means to take the course otherwise. We believe this knowledge is important for everyone, no matter their economic situations, and we hope that you feel the same. Thank you for helping us make this course accessible to everyone.


About The Instructors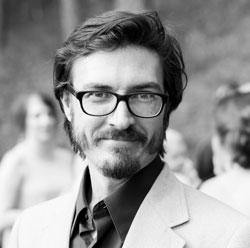 Theron Beaudreau: For over a decade, Theron has been involved in Permaculture Design and education. His talent for engaging education has taken him all over the world and inspired many other quality teachers and designers. In 2014 Theron founded Integrated Acres, a design, consultation and, education firm, in the small 'Deep East' Texas town of Douglass. Today, Integrated Acres has been involved with several Permaculture Design Courses, public talks and, the 2016 host of international acclaimed designer Darren J. Doherty for an Integrated Farm Planning Convention (REX). Theron looks to expand on these successes with a wider diversity of course offerings and engaging community examples of what permaculture can do for our families, communities and economy.
Additional instructors to be announced soon…