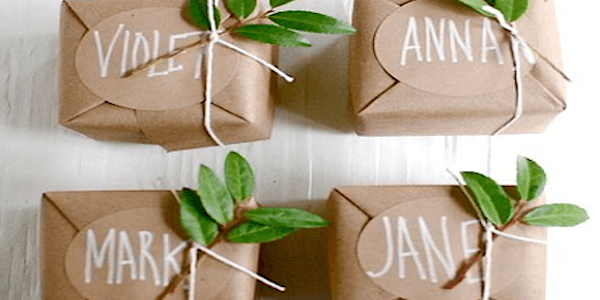 9-Week Mindful Self-Compassion for Middle School Students (11-13)
A Mindful Self-Compassion Training Program for Youth (11-13) Making Friends with Yourself (MFY) - ON LINE
Refund Policy
Refunds up to 7 days before event
Eventbrite's fee is nonrefundable.
About this event
9-Week Mindful Self-Compassion for Middle School Students (11-13) Online, Thursdays 7:00-8:30 EST /6:00-7:30 CST
February 25 - April 29, 2020 @ 7:00 PM - 8:30 P.M. EDT/6:00 - 7:30 P.M. Central
*no session April 1
MFY is the Gift that Keeps Giving
MFY stands for Making Friends with Yourself
Parents and Carers try their best to have their young people enrolled in a variety of activities such as hockey, dance, football, swimming, figure skating, music, baseball, and art. Such wonderful gifts offer lifelong experiences of fun, fitness, connection and enjoyment.
MFY is a gift that offers lifetime skills to effectively deal with challenging emotions, up and down moods, tender feelings and often negative, in-their-head, harsh self-putdowns that can often lead to a young person's lifelong challenges with low mood, anxiousness and addiction. When you have challenges like these as a teen; fun, fitness, connection and enjoyment seem to go right out the window. MFY concepts, exercises, practices and skills have been proven to increase a young person's life satisfaction, social connectedness and self-esteem. For more information on the research behind these claims please go to: https://selfcompassionsolutions.com/msc-for-teens-making-friends-with-yourself-mfy/
MFY Gifts Your Young Person will Receive:
In a group of 8-10 students, through art activities, video, music, and group discussions your young person will:
Meet and become friends with other young people their age from around the world. In so doing, discover they are all more alike than different from others. (We have had young people in our classes from all over North America, Argentina and Australia.)
Be introduced to tools that will help them respond to life challenges with self-kindness and care rather than harsh self-criticism.
Learn ways to be present with difficult and painful emotions, thus building their emotional resilience and emotional regulation muscles. These two muscles help humans bounce back more quickly when hard stuff happens to them or someone they know and care about.
Learn ways to calm the mind and the body that can be put into action when calm mind and calm body might be required in a hurry.
Cultivate skills of self-awareness by practising mindfulness exercises such as the compassionate body scan and affectionate breathing.
Learn about what is happening to them as their brain is maturing and preparing them for adulthood.
Learn practices to help them manage more effectively the concerns in their day to day lives.
Be introduced to gratitude and self-appreciation exercises to help offset the negativity bias humans naturally have.
Put into words what their core values are and by doing so continue let those values lead them.
Learn ways to motivate themselves with an encouraging voice and improve their grades, relationships and sport activities.
Your MFY Teachers are:
Eileen Beltzner SCC (Child and Youth Worker) BA (Psychology) MSW (Clinical) RSW (Licensed) Certified MSC Teacher and MFY Teacher
Macy Lawrence Ratliff BA (Psychology and Elementary Education) MSc (Audiology) MA (Applied Child and Adolescent Psychology) and MFY Teacher
Eileen and Macy have lots of experience teaching middle-school students ONLINE and Eileen is also a Certified Mindful Self-Compassion Teacher. For more information about Eileen and Macy please go to: https://selfcompassionsolutions.com/msc-for-teens-making-friends-with-yourself-mfy/
Registration Process:
Registration on this site should be done in the parent's/carer's name. As soon as you have registered, please notify us at msc@bell.net because our group size is limited to 10 students. When you notify us please include your e-mail address, telephone number, the country you live in, the age and gender of your child(ren) and the address your child(ren) will be at while participating in the sessions. We will then set up a mutually agreed upon time to have a telephone or zoom interview. The purpose of the interview is to make sure that MFY is a good fit for your young person at this time, and to answer any concerns or questions you may have. If MFY is deemed to not be appropriate, the course fee will be returned.
Additional Information
For more information about Mindful Self-Compassion including the research overview and related publications, please go to https://selfcompassionsolutions.com