9 Leadership Power Tools To Advance Your Career at EnvisionLab

Saturday, March 12, 2016 from 8:30 AM to 4:30 PM (CST)
Event Details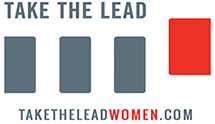 Are you a woman who wants to advance faster in leadership or compensation—but after reading hundreds of career advice articles, still feel like you're missing a key ingredient for success? We have the solution: 9 practical Leadership "Power Tools." Based on Take The Lead co-founder Gloria Feldt's bestselling book, No Excuses: Nine Ways Women Can Change How We Think About Power, this workshop hones women's leadership skills and cracks the code that has been holding women back from top leadership positions—all in one accessible, innovative workshop.
Watch a video with Gloria Feldt to learn why she created the program.
Download a PDF copy of the power tools to give to a friend or colleague.

---
---
What Does This Workshop Do For You?
Nothing Short of a Breakthrough
Gives you a 

new definition of power

that will energize you, increasing your joy and the value you bring to your work.

Equips you with 9 practical Leadership Power Tools and a system for applying them to your goals
Teaches you how to embrace your power with intention, confidence, and authenticity
Provides effective strategies for networking with purpose and negotiating with confidence
Helps you understand the game—what's keeping women from parity in leadership roles and how you can overcome those barriers to accelerate your own career
Gives you a Strategic Leadership Action Plan that will take you where YOU want to go
 
---
WHAT PEOPLE ARE SAYING: 
"I can now pinpoint exactly where I am in the continuum of embracing my power, leadership, and professional growth. This course broke it down for me... where I have been, where I am, and how I'm going to get where I want to be."  -Lisette Flores, Attorney and Activist


"The most valuable insight I took away was to embrace controversy. Learning about the 7 C's of Controversy has helped me learn how engaging with it is a process that can be very beneficial if handled correctly... I've learned so much I can implement at work and in my personal life." -Lauryn Bates, Development Specialist


"I'm not afraid anymore." -Entrepreneur
---

ABOUT THE INSTRUCTORS: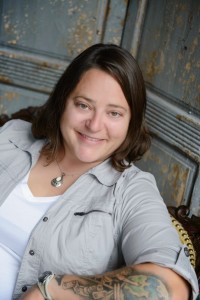 Katie Boone is a Leadership Ambassador with Take The Lead. She uses the 9 Leadership Power Tools to help women build innovative businesses and stronger communities. Katie brings her background in experiential education, community engagement, participatory leadership, strategic systems change, higher education, and nonprofit and small business leadership to foster growth in others. She believes the leadership of women and underserved populations in our communities is the most effective way to build the new economy.

In 2014 Katie founded Envision Lab in Mankato, MN where she helped launch HerVision, a nonprofit focused solely on women's entrepreneurial and leadership development. She serves as a small business development consultant with the Small Business Development Center, helps create space for small business growth through commercial real estate work with Coldwell Banker Commercial Fischer Real Estate Group, and is a board member of Women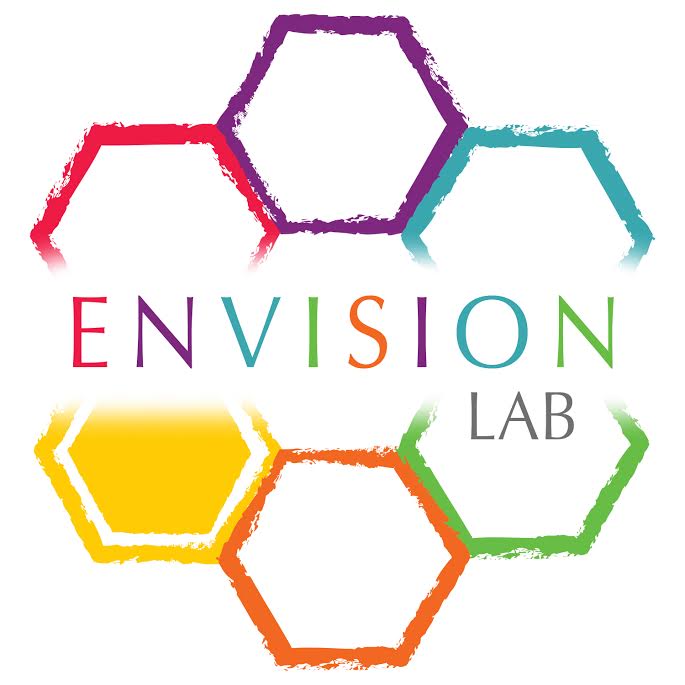 Entrepreneurs of Minnesota. She's had the honor of working with organizations in New York City, Chicago, Baltimore, Minneapolis and greater Minnesota, including Minnesota Council of Churches; Lutheran Immigration and Refugee Services; Lutheran Social Services; YouthLink; Think Small; Partners for Affordable Housing; Veteran's Resiliency Project of MN; Minnesota State University, Mankato; Gustavus Adolphus College, St. Peter; Blandin Foundation and Bush Foundation. She's worked with women, immigrant and refugee communities, youth, veterans, and students. She holds degrees in Urban and Regional Studies, Gender and Women's Studies, and Nonprofit Leadership. In 2013 she completed the Leadership, Organizing, Action: Leading Change program through Harvard Kennedy School, studying with Marshall Ganz.
Sara Nett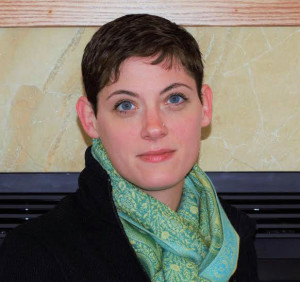 Sara Nett, also trained as a Leadership Ambassador with Take The Lead in 2015, uses the 9 Leadership Power Tools to help women step into greater leadership roles in all of their endeavors. Based in Burlington, North Dakota, she is a leadership facilitator, organizer, entrepreneur, and Jane of all trades who works throughout the "Ota" region. Sara serves on Burlington's city planning commission and works in frequent partnership with the "ModSquad" at EnvisionLab, supporting women entrepreneurs and women-led businesses to build the new economy.
Sara's background is wide, as she has held leadership roles in everything from public service, community organizing, and technical theater, to program development and implementation and mixed media arts. Sara holds a degree from Minnesota State University. When she's not teaching, Sara spends time with her spouse and daughter in Burlington or talking about politics and civic engagement with friends.
Contact Information
This training is a collaboration between Take The Lead and EnvisionLab. For questions about this workshop, please contact Leadership Ambassador Sara Nett directly at s.d.nett@gmail.com. For questions about Take The Lead, please contact Lex Schroeder, Director of Strategy & Partnerships at Take The Lead at lexschroeder@taketheleadwomen.com.

---
ABOUT THE 9 LEADERSHIP POWER TOOLS WORKSHOP: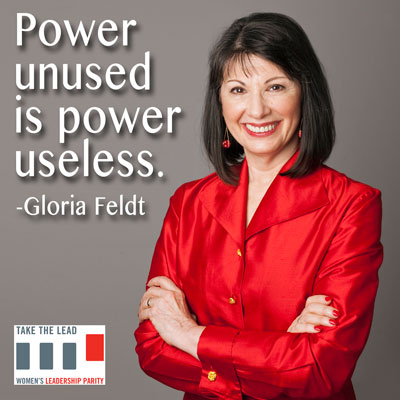 Created by Gloria Feldt, New York Times bestselling author of No Excuses: 9 Ways Women Can Change How We Think About Power, this workshop gives fresh insights to the dynamics and positive uses of power and teaches specific leadership skills that can be harnessed to inspire, develop, and propel high-performing women leaders.
ABOUT TAKE THE LEAD:

Take The Lead prepares, develops, inspires, and propels women to take their fair and equal share of leadership positions across all sectors by 2025. It's today's women's movement, a unique way for women to embrace power and reach leadership parity. Through learning programs, mentoring, role model events, media, thought leadership and movement building for systems – Take The Lead cracks the code to parity by changing women's relationship with power from "power over" to "power to," addressing the internal barriers that keep women from achieving their full potential. Sign up for Take The Lead's newsletter, Take The Lead This Week to stay connected.
When & Where

EnvisionLab
227 East Main Street
Mankato, MN 56001


Saturday, March 12, 2016 from 8:30 AM to 4:30 PM (CST)
Add to my calendar
Organizer
TAKE THE LEAD is a non-profit organization dedicated toprepare, develop, inspire and propel women to take their fair and equal share of leadership positions across all sectors by 2025. It's today's women's movement — a unique catalyst for women to embrace power and reach leadership parity.
Our comprehensive program includes four keys to parity: Take The Lead Teaches learning programs, Take The Lead Connects networking and mentoring digital platform, Take The Lead Presents role model programs, and Take The Lead Drives Change thought leadership and movement building strategies.