8th International Conference and Exhibition on GMP, GCP & Quality Control(...
Description
About Conference
GMP Summit 2018 is the learning of ensuring that products are consistently produced and controlled according to quality standards. It is designed to minimize the risks involved in any pharmaceutical production that cannot be eliminated through testing the final product. GMP covers all aspects of production; from the starting materials, premises and equipment to the training and personal hygiene of staff. Advanced studies are being made to improvise quality of products, reduce safety risk and cost, and enhance international credibility and public image and many more.
Good Reasons Not to Miss GMP Summit 2018
1. You can listen to Industry manufacturing experts.

2. The program focuses both on scientific value and impact on the industrial world.

3. You can meet companies and stakeholders in the pharmaceutical product development field.
Who Should Attend and Who You'll Meet ?
Directors/Senior Directors/Executive Directors and Vice Presidents/ Senior Vice Presidents /patents/attorney/Executive Vice Presidents and Heads/Leaders/Partners of
Clinical Research Sites

Pharma/Biotech and Medical Device industries

Hospitals, Associations

Pharmacoepidemology

Quality Analysts, Consultants
Medical Directors, Principal Investigators, Methodologists, and other Regulatory professionals along with Academicians: University Faculties like Directors, Senior Professors/Assistant Professors/ Associate Professor, Research Scholars, scientists who are related to clinical and medical research.
Regulatory professionals with responsibilities in:
Regulatory Affairs

Pharmacovigilance

Quality Assurance

Clinical Research & Development

Intellectual Property Rights

Clinical Trial Management/Clinical Trial Supplies

Current Good Manufacturing Practices

GxP's
Market Analysis
Global Market Analysis for GMP:
The global market for pharmaceutical and biopharmaceutical contract manufacturing, research and packaging was $219.9 billion in 2012. This market is estimated to reach $242.2 billion in 2013 and $374.8 billion by 2018, a five-year compound annual growth rate (CAGR) of 9.1%.
GLOBAL Statistics:
• Global spending on medicines is forecast to reach nearly $1.3 trillion by 2018
• 21 pharmerging countries will increase their contribution to growth over the next five years and account for nearly 50% of absolute growth in 2018.
• The pharmerging markets will expand at a compound annual growth rate of 8-11% through 2018
• Total global spending will reach $1.3 trillion in 2018, an increase of $290-320 billion from 2013, driven by population growth, an aging population, and improved access in pharmerging markets.
• A compound annual growth rate of 4-7% on a constant currency basis, will be slightly higher than the 5.2% recorded over the past five years
Global Market Analysis for GCP:
"Good clinical practice", was developed under the auspices of the International Conference on the Harmonization of the Technical Requirements for the Registration of Human Pharmaceuticals (ICH process) and is applicable in the European Union, the United States and Japan.
The Global Clinical trial management system Market is expected to reach Significant Market Size by the end of the forecasted period and is expected to grow at a CAGR of ~15%.
IMS Market Prognosis 2012 predicted the pharma market in Asia (excluding Japan) to reach $350 billion by 2016 – $80 billion of this from China, but the majority from these other less talked about markets. This accounts for 30% of the $1.2 trillion that makes up the global pharma market. Each country's government has recognized the opportunity this industry can bring to national development, and are therefore focused on supporting and investing in the sector.
Global Market Analysis for Regulatory Affairs:
Regulatory Affairs Department is the backbone of Pharmaceutical Industry. It is the revenue generator for pharmaceutical Industry. The Regulatory Affairs department is an important part of the pharmaceutical companies.
More than 15 years span is required to develop and launch a new pharmaceutical product in the market. The Regulatory Affairs Agencies explains expenditure spent on each drug annually is $850 million in US. The Indian Pharmaceutical industry is one of the fastest growing industries in India, with a compounded annual growth rate (CAGR) of over 13 % in last 5 years and it is expected to grow at a higher rate in coming 10 years where India spends around $300 million, united kingdom $700 , Brazil $200 million , France $550, Italy $400. As per cabinet decision in June 2010 Japan amended a new policy i.e., Health power strategy through "Life Innovation" with an expenditure spent on each drug was $450 million.
Internally it cooperates with other department like drug development, manufacturing, marketing and clinical research. Externally, it is the key interface between the company and the regulatory authorities. Industrialized regulatory affairs are to drive compliance, speed to market, and cost efficiency.
Global Statistics:
· Market revenue in terms of US$ Million for the period between 2013 and 2023 along with the compound annual growth rate (CAGR %) from 2015 to 2023 are provided for all the segments, considering 2014 as the base year.
· Product development, research, and commercialization units are being set up at an increased rate across emerging economies owing to cheap resources and raw material costs.
· The vast population base of Asia Pacific also makes it a lucrative regional market for the medical industry. These factors are acting in favor of the regulatory affairs outsourcing markets in these regions and will help strengthen the market's foothold in the next few years.
· As a result, the market for regulatory affairs outsourcing market in emerging economies will offer the most lucrative and sustained growth opportunities for the global market.
· The market is expected to expand at a 15.8% CAGR in Asia Pacific and 11.1% CAGR across Latin America from 2015 to 2023.
· The global regulatory affairs outsourcing market is expected to reach USD 12.4 billion by 2025.
Agenda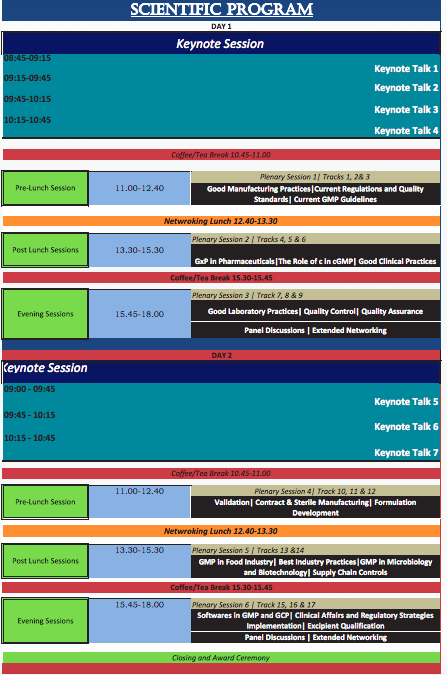 Please contact the event manager Marilyn (marilyn.b.turner(at)nyeventslist.com ) below for: