Description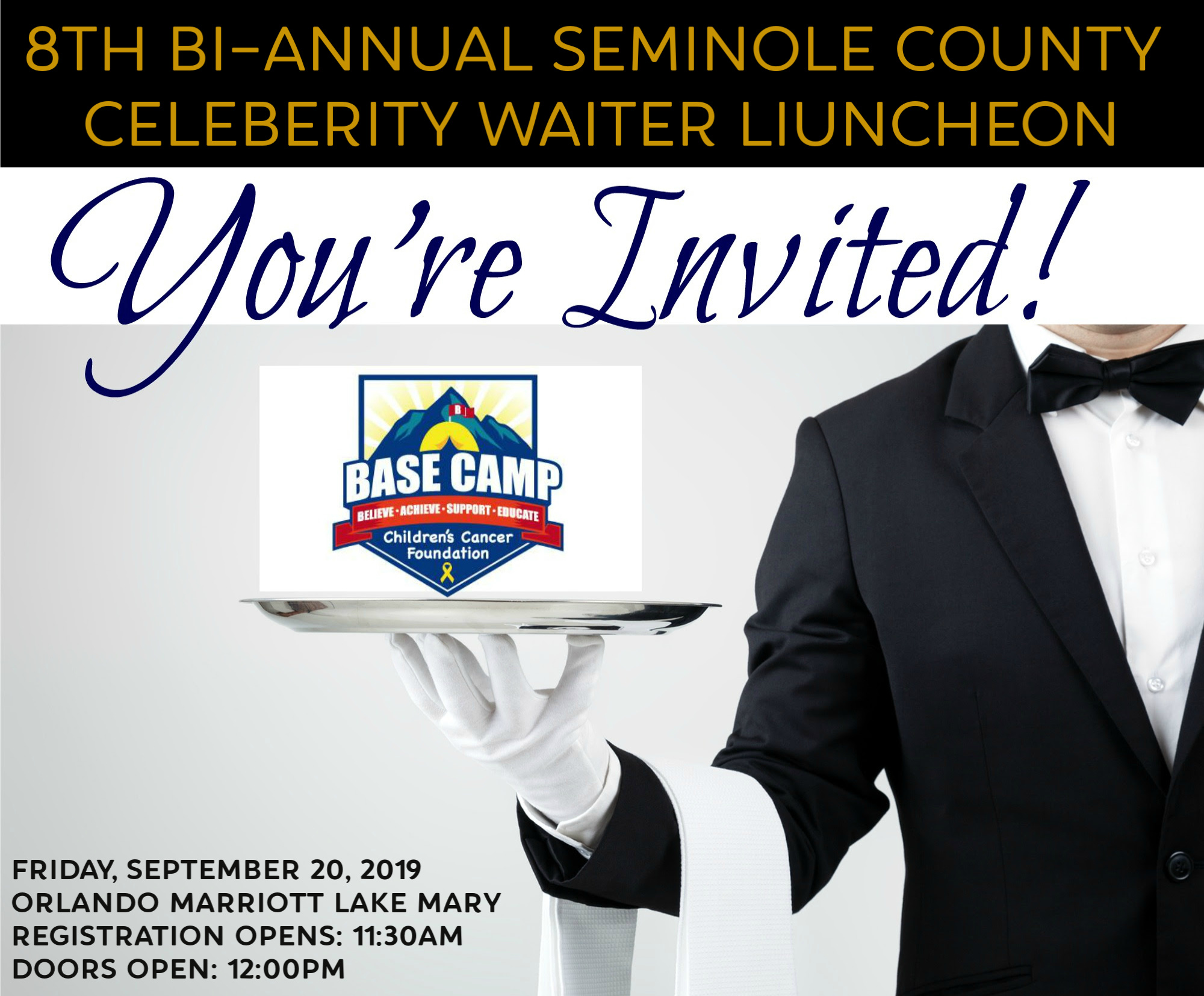 JOIN US SEPTEMBER 20, 2019
Join us for the 8th Bi-Annual Seminole County Celebrity Waiters Luncheon...An unforgettable lunch full of fun, laughter and the unexpected.
Silent Auction, Dares and Dances! Please be prepared with cash, check or credit card so that you may TIP, BID and join in on the FUNdraising craziness!
Proceeds will benefit BASE Camp Children's Cancer Foundation and support the children impacted by cancer in Central Florida...because kids can't fight cancer alone!
Please send RSVP and qeustions to Event Chairman, Jim Weinberg at 407-529-7971 or cwl@basecamp.org.