8th Annual Walk To End Poverty - Lake Merritt, Oakland - CA
Description
ONLINE REGISTRATION IS CLOSED.
REGISTRATION ONSITE AND BRING THIS COMPLETED FORM WITH YOU.
Form Click Here: https://www.dropbox.com/s/p7zjrbgttgcbo59/Registration%20Form%20Consent%20Form.doc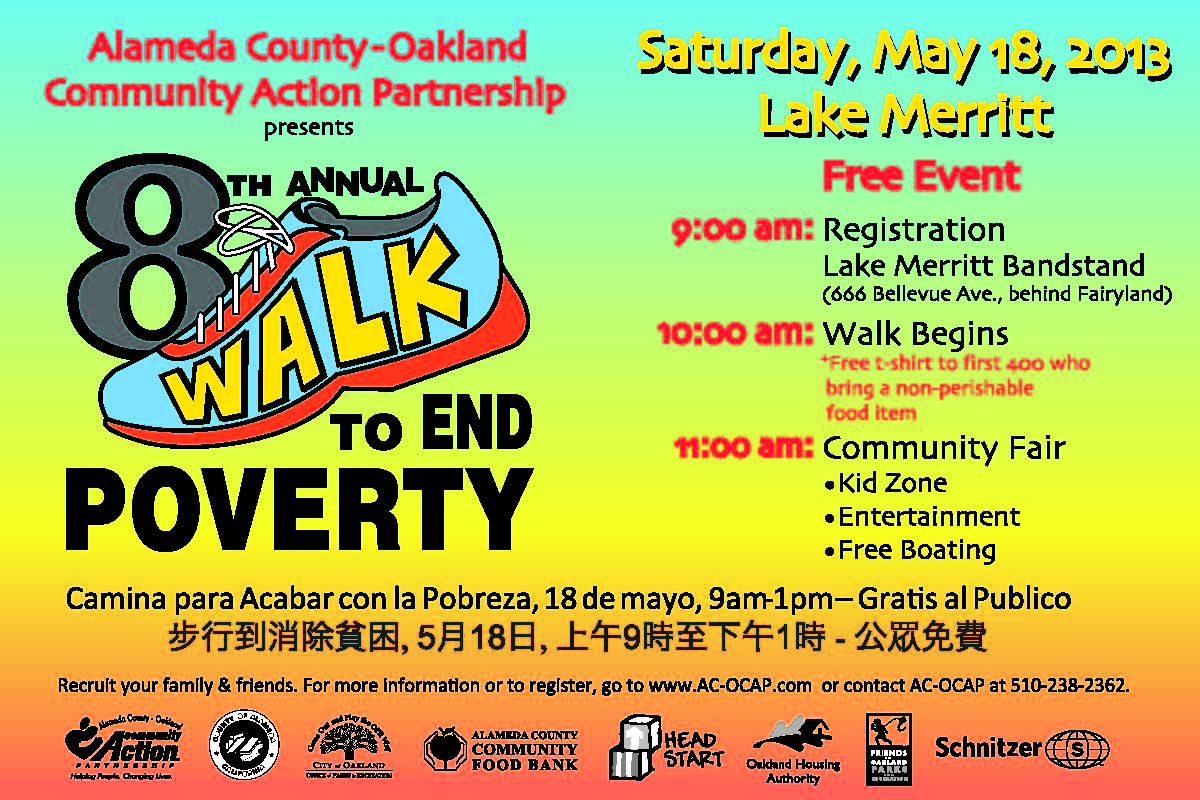 Walk with us in solidarity on May 18th in our fight to end poverty in the City of Oakland and throughout Alameda County.
FREE to the public! Enjoy live entertainment, free snacks, boating, and a children's activities!
We will be holding a Community Resource Fair with over 20 local organizations that serve low-income Alameda County residents.
First 400 walkers who bring a non-perishable food item to donate to the food drive sponsored by Schnitzer Steel will receive a FREE t-shirt! All food items are being donated to the Alameda County Community Food Bank that serves 49,000 residents every week- nearly half of them are children and teens. Please no glass containers – thank you!
Schedule of Events:
9:00am: Registration
10:00am: Walk begins
11:00am:
Community Fair
Kid Zone
Live Entertainment
Free Boating
FREE REGISTRATION include snacks, water and lunch.
For more information, visit www.AC-OCAP.com or call 510-238-2362