8th Annual Summer Social and Networking Event (Including Lightning Pitches!...
Description
* * ABSOLUTELY NO WALK-INS ALLOWED (per building security) * *
Registration closes at 12noon on August 3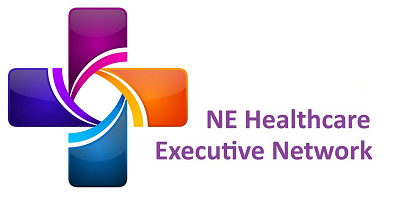 New England Healthcare Executive Network
August 6, 2018, 7:30AM to 10:00AM
8TH ANNUAL SUMMER SOCIAL AND NETWORKING EVENT INCLUDING LIGHTNING PITCHES!
Location:
FOLEY HOAG LLP, Seaport West, 155 Seaport Boulevard, Boston
For Driving and Parking Information, Click Here.
---
Program Description
Our event of the year that you don't want to miss! We are pleased to welcome Aaron Schwartz from Novo Nordisk as Keynote Speaker at our 8th Annual Summer Social Networking Event. A special introduction will be given by John L. Brooks from Healthcare Capital.
This program features a number of snapshot presentations, or lightning pitches, from our region's pre-venture and early stage Life Science and Medical Device companies. Each pitching company will have 1 minute to impress us with their value proposition. There will also be plenty of opportunity to network with the companies and fellow members.
Please REGISTER today. This is one of our most well-attended events of the year, with health innovation professionals from all backgrounds coming to see what's new and exciting in the local biotech, medtech, pharma and health IT economy.
Keynote Speaker

Aaron Schwartz, Director Search & Evaluation, Global Drug Discovery, Novo Nordisk
Therapeutics and Enabling Technologies for Novo Nordisk
About Novo Nordisk
Novo Nordisk is a global healthcare company with 95 years of innovation and leadership in diabetes care. This heritage has given us experience and capabilities that also enable us to help people defeat obesity, haemophilia, growth disorders and other serious chronic diseases. Headquartered in Denmark, Novo Nordisk employs approximately 42,100 people in 79 countries and markets its products in more than 170 countries.
Special Introduction by

John L. Brooks III, Managing Director, Healthcare Capital LLC

John advises early stage life sciences companies, leading Healthcare Capital's efforts to advance disruptive and innovative solutions in healthcare, especially in obesity, pre-diabetes, and diabetes.
Presenting Companies Already Confirmed
We are pleased to announce that the following companies are confirmed to participate in the Lightning Pitches:
HealthBeacon - Medication adherence technology company for patients who self-inject medications at home.
nQ Medical, Inc. - AI driven digital diagnostic and disease progression tracking platform
CairnSurgical, Inc. - Clinical stage company developing technology to eliminate inadequate margins for women undergoing breast tumor resection.
Exogyn Health - Providing personalized online preventive care services.
1CellBiO Inc. - High throughput, single cell sorting and multi-omic analysis for research applications and precision medicine.
BrainStem Biometrics Inc (BSBMx) - Redefining the ICU experience to reduce over use of sedative and pain medications.
LikeMinds - Technology platform to give doctors and scientists the information they need to definitively diagnose, treat and degenerative tremor and dementia disorders.
Healthy Design Ltd. Co. - Developing medical devices for hospital and rehabilitation patients to increase mobilization and improve cognitive function.
Spatial Surgical - Transforming joint replacement surgery with a laser system that rapidly and safely ablates soft and osseous tissue through a single hand-piece.
NeuraSense - EEG device capable of long-term daily wear.
IV SafeT - Re-engineered luer lock, IV SafeT changes the way IV tubing is secured to IV catheters.
HealthCorum - A cloud-based platform which compiles a set of common metrics to benchmark and compare hospitals, providers, and nursing homes nationwide.
mal-ID - A system screen for cancer quickly and at a low cost, by recognizing lesions with computer vision and machine learning.
Square Detect Medical Devices - Neuro Attack Prevention (NAP) product is a pioneering device that addresses a critical unmet patient and provider need in both early detectikon and prediction of stroke.
EYEnexo - mHealth apps streamline eye exam workflows, cut clinic costs, expand access to care and empower doctors though data-enriched tele-ophthalmology.
Floelle Inc. - Patented device blocks unwanted leaks of urinary incontinence. Clinicals this summer.

Minthealth - A decentralized health Platform-as-a-Service (PaaS) that aligns health plans, provider groups, and wellness brands around patient engagement.
Honeycomb Biotechnologies - Clinical-grade cellular storage 'drives' for biomedical research, immune-based diagnostics, and quality control of cellular medicines.
Salient Care, LLC - Patient-centric health information technology solutions.
Somml Health Inc. - HIPAA compliant, EHR agnostic digital health platform that unites patients, families and care teams with a common care plan supported by real-time data, communication.

Innovovative Wellness Systems Inc - Biomedical Smart Insole with predictive biomechanics to prevent diabetic foot ulcers.
Zephyrus Simulation - Developing an accessible, smartphone-based, augmented reality app to train medical professionals.
Envision Endoscopy - developing a novel image guided suturing device dedicated at addressing clinical needs for endoscopic surgeriesD
Inflammasome Therapeutics Inc. - Developing treatment for dry-macular degeneration IND to be filed end 2018.
---
Speaker Bios
Aaron Schwartz
Aaron has been a Director in Novo Nordisk's Search & Evaluation team in Global Drug Discovery since 2016. In this capacity, Aaron is responsible for the search and evaluation of new therapeutics and enabling technologies for protein, peptide, and antibody drugs. Prior to joining Novo Nordisk, Aaron worked in the MIT Technology Licensing Office for 13.5 years. During this time, he worked on license and sponsored research agreements with life sciences companies from startups to big biotech/pharma and everything in between. He also managed a portfolio of over 650 technologies. Before Aaron's time at MIT, he was a management consultant to big pharma and a startup. Aaron has an undergrad degree in biology from the University of Chicago and a Masters degree in biology from MIT.
John L. Brooks, III
John is the Managing Director of Healthcare Capital LLC, which advises early stage life sciences companies. Healthcare Capital specializes in advancing disruptive and innovative solutions in healthcare, especially in obesity, pre-diabetes, and diabetes. John is also the CEO of NeuroBo Pharmaceuticals, a Boston based natural products company advancing therapeutics for Diabetic Neuropathic Pain (Phase III ready) and Alzheimer's Disease. Mr. Brooks is on the board of a number of for-profit and not-for-profit organizations. Mr. Brooks is the former President and Chief Executive Officer of the Joslin Diabetes Center, a Boston based diabetes research, clinical care, and education organization. Mr. Brooks is a well-known life sciences executive. He has co-founded seven life sciences companies. He was a co-founder of Prism Venture Partners, a $1.25B venture capital firm.
Prior to that, Mr. Brooks was a senior medical device executive at Pfizer, and a senior manager at Arthur Andersen & Co. in Boston, MA, where he focused on early stage companies. A native of Massachusetts, he holds an M.S. in Business Administration and a B.B.A. cum laude from the University of Massachusetts at Amherst and he is a Certified Public Accountant.
---
SPONSORSHIP KINDLY PROVIDED BY: