SoCal's favorite free Halloween festival
About this event
For the past few years, horror and Halloween enthusiasts near and far have traveled to meet where all kindred spirits may lie. This gathering of haunting is known as the "Spook Show", an annual event conjured up by the Halloween Club. Spook Show started with a simple mission: facilitate an outdoor-gathering where small businesses and fellow enthusiasts convene to share their penchant for the macabre and support the local community on-site at Halloween Club in full costume. This get-together for the Halloween lifestyle community has grown into a spooktacular must-do annual event to fill the void kindred spirits feel at the start of the year.
Due to the COVID-19 pandemic and nationwide mandates, the 8th Annual Spook Show was postponed. The new date is scheduled for Saturday, September 25th, 2021 from 12pm to 7pm. Halloween Club will be following all state and local COVID-19 guidelines. All guidelines set forth in September will be enforced. Masks will be required.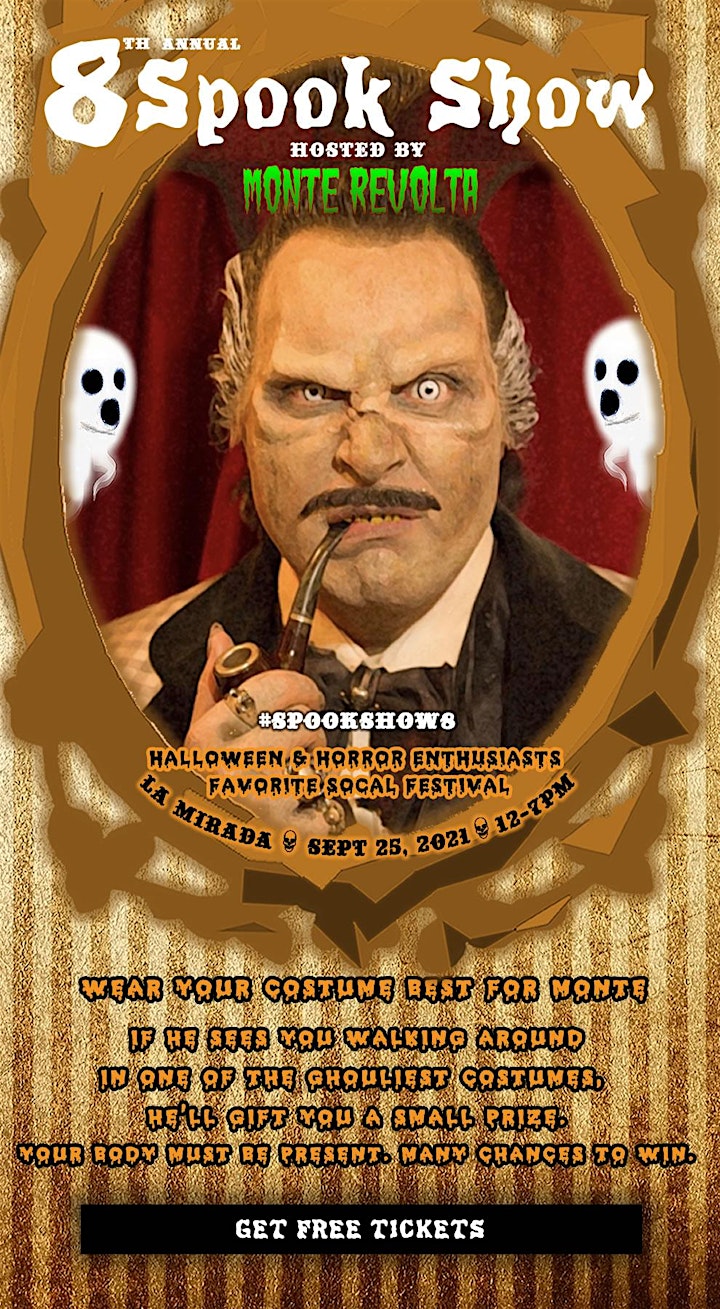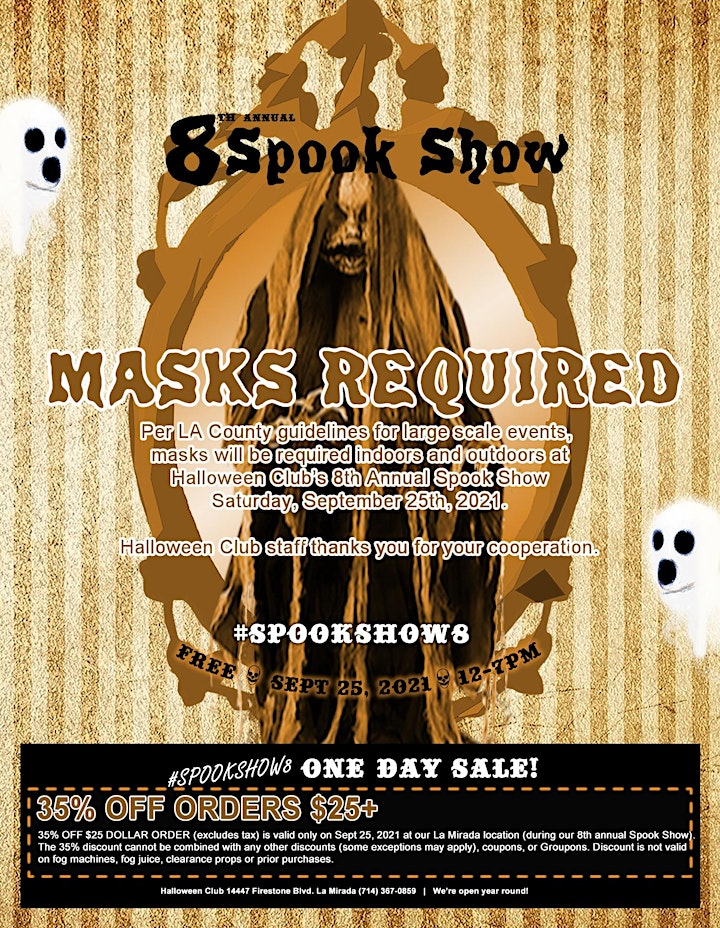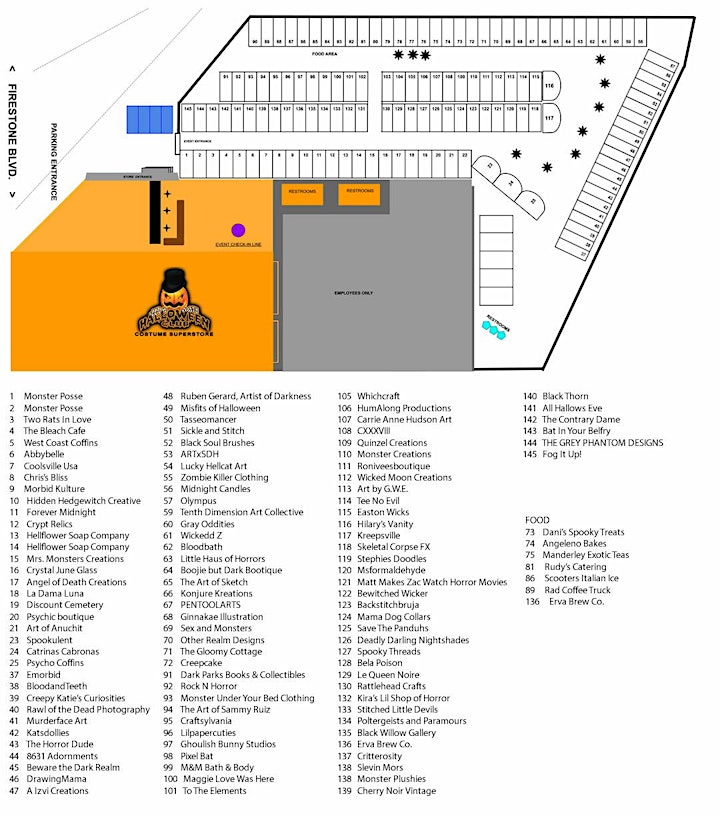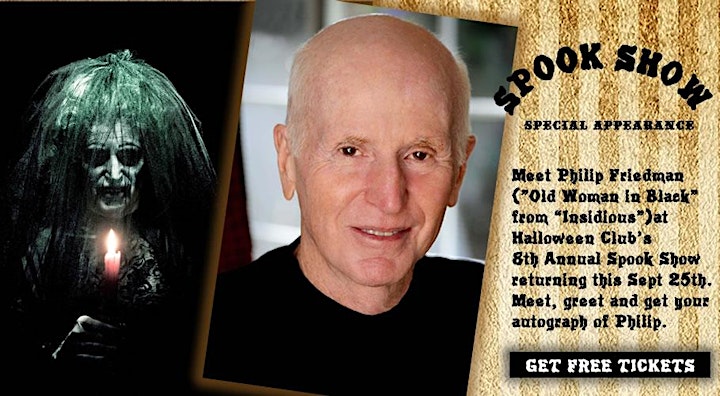 Organizer of 8th Annual Spook Show by Halloween Club #SpookShow8
For over 30 years Halloween Club has perfected their craft of curating an impressive collection of Halloween costumes, accessories and props collection. Visitors are now friends, and the popularity of being a Halloween enthusiast is now an exponentially growing phenomenon. Generations of families are now found around the USA but trek their way back to the Halloween Club because the word on the street is: we carry the best Halloween costumes around.

Everyone gets into the spirit of the Halloween season at the Halloween Club! And you should too. For your nearest warehouse-sized store visit our locations page here.