Event Information
Location
Howard University Interdisciplinary Research Building
2201 Georgia Ave. NW
Washington, DC 20059
Refund policy
Refunds up to 7 days before event
Description
Keynote speaker: Brian Fung covers technology for The Washington Post. He previously led tech coverage at National Journal, and edited the health and international channels at The Atlantic. His writing has also appeared in Talking Points Memo, The American Prospect and the Nonprofit Quarterly.

Brian holds a BA in Political Science from Middlebury College and an MSc in International Relations from the London School of Economics. His interests include food, technology, politics and travel. Follow him on Twitter at @b_fung.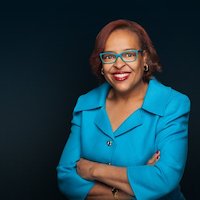 Google Trainer Benét J. Wilson is freelance aviation/travel journalist and blogger who delivers results for media outlets and brands. Her beats include airports/security, airlines, aircraft manufacturing, aerospace and the passenger experience. Wilson also has experience in the business and general aviation segments of the industry. What sets her apart from other writers is her insider industry knowldge and a network of sources, thanks to working at two airlines, two aviation nonprofit associations and an aircraft engine manufacturer. As an SPJ member, Wilson has received training from the Google News Initiative staff
About the conference:
The 8th Annual Social Media Technology Conference & Workshop will examine the threats and safe spaces of social media. Each year, the two-day intensive conference combines panel discussions, paper presentations and workshops designed to enlighten attendees about new scholarship, professional practices and pedagogical approaches to teaching. Interested individuals can send in papers, workshop ideas and panel proposals that address a myriad of topics surrounding the theme —Social Media: Safe Spaces or Dangerous Terrain.
Thursday, Oct. 4,
Howard University Interdisciplinary Research Building
2201 Georgia Ave. NW
Washington, DC 20059
Date and time
Location
Howard University Interdisciplinary Research Building
2201 Georgia Ave. NW
Washington, DC 20059
Refund policy
Refunds up to 7 days before event