8th annual Social Media Technology Conference & Workshop, Oct. 4, 2018

Thursday, October 4, 2018 from 8:30 AM to 5:00 PM (EDT)
Event Details
Keynote speaker: Brian Fung covers technology for The Washington Post. He previously led tech coverage at National Journal, and edited the health and international channels at The Atlantic. His writing has also appeared in Talking Points Memo, The American Prospect and the Nonprofit Quarterly.

Brian holds a BA in Political Science from Middlebury College and an MSc in International Relations from the London School of Economics. His interests include food, technology, politics and travel. Follow him on Twitter at @b_fung.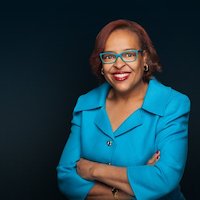 Google Trainer Benét J. Wilson is freelance aviation/travel journalist and blogger who delivers results for media outlets and brands. Her beats include airports/security, airlines, aircraft manufacturing, aerospace and the passenger experience. Wilson also has experience in the business and general aviation segments of the industry. What sets her apart from other writers is her insider industry knowldge and a network of sources, thanks to working at two airlines, two aviation nonprofit associations and an aircraft engine manufacturer. As an SPJ member, Wilson has received training from the Google News Initiative staff
About the conference:
The 8th Annual Social Media Technology Conference & Workshop will examine the threats and safe spaces of social media. Each year, the two-day intensive conference combines panel discussions, paper presentations and workshops designed to enlighten attendees about new scholarship, professional practices and pedagogical approaches to teaching. Interested individuals can send in papers, workshop ideas and panel proposals that address a myriad of topics surrounding the theme —Social Media: Safe Spaces or Dangerous Terrain. 
Thursday, Oct. 4,
Howard University Interdisciplinary Research Building
2201 Georgia Ave. NW
Washington, DC 20059
When & Where

Howard University Interdisciplinary Research Building
2201 Georgia Ave. NW
Washington, DC 20059


Thursday, October 4, 2018 from 8:30 AM to 5:00 PM (EDT)
Add to my calendar
Organizer
In 2011, faculty at Howard University and Bowie State conducted the first annual Social Media Technology Conference and Workshop, which convened diverse roster of scholars, professionals, and other experts in the area of social media to share their perspectives on the technical, ethical, economic, legal, political, and cultural implications of social media use. 
Although many faculty members readily adopted the technology for personal and professional use, others remain wary of the academic benefits of the new technologies. In the ensuing years, educators have sought to harness the intellectual power and curiosity to develop the first wave of first social media courses. 
The annual workshop is unique in that it not only examines the explosive growth in the use of social media technology in the classroom and among students, it also takes a look at how the technology is being used among diverse audiences nationally and internationally.
As social media continue to influence all areas of our lives, it is important to examine and debate not only the use of various social media tools in different contexts, but also how they change the manner in which students, academics, business owners, and the governments make use of this medium.