Description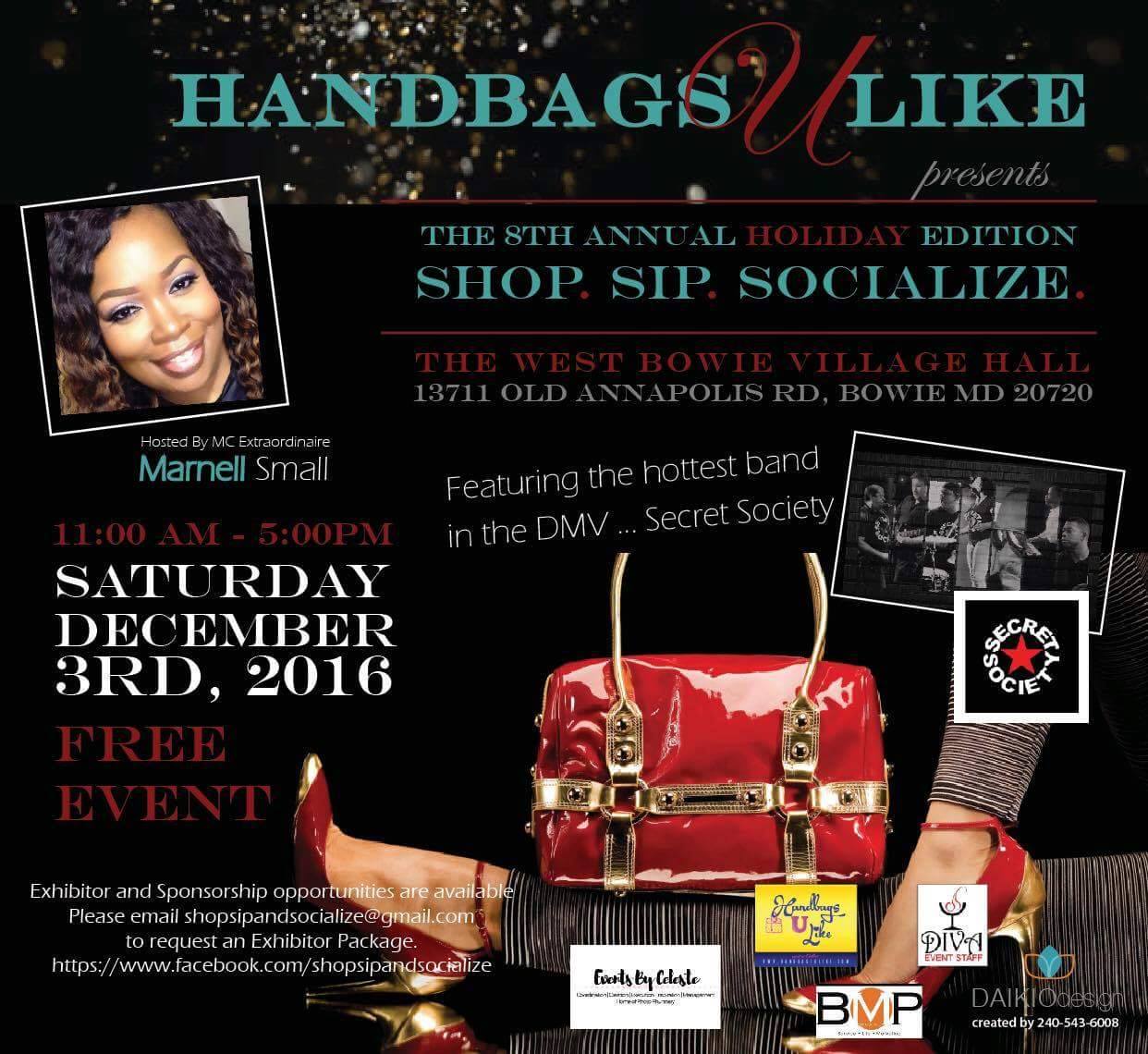 On Saturday, December 3rd, 2016 at The West Bowie Village Hall, 13711 Old Annapolis Rd, Bowie, MD 20720 from 11:00am-5:00pm.
Spaces for this event are limited and avaialable on a first come first served. There will only be one slot available per Direct Sales Company. You must submit your exhibitor application along with payment to receive confirmation of a secured spot.
Special VIP tickets Are Available For Purchase!
Exhibitors and Sponsors invest to participate
Contact Us About Sponsorship opportunities.
For more information or if you'd like to showcase please send us an email to: shopsipandsocialize@gmail.com
We appreciate your continued support!
Sarah & Celeste
HandBagsULike
--
https://www.facebook.com/shopsipandsocialize
Shop Sip and Socialize
Bringing together the complete shopping experience! Coming to a City near YOU!
#handbagsulike #shopsipandsocialize #celebration #holiday #shopping #network #IMPACT #build #grow #EMPIRE #EMBRACE #CHANGE #Fashion