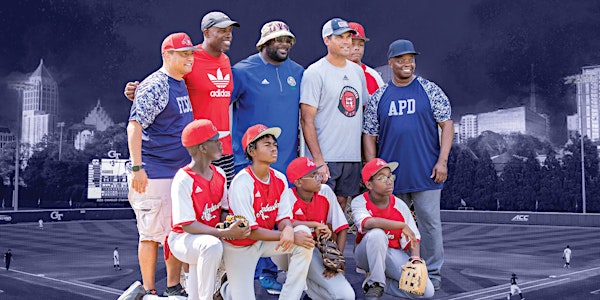 8th Annual Safe at Home Game - Hosted by L.E.A.D. Center For Youth & APIVEO
The Safe at Home Game is a baseball game that provides a level playing field for Atlanta inner-city kids and cops.
When and where
Location
Georgia Tech Russ Chandler Stadium Atlanta, GA 30308
About this event
In its 8th year, the Safe at Home Game presented by L.E.A.D., Inc. (Launch, Expose, Advise, Direct) and APIVEO is a self-officiated, 7-inning baseball game in a competitive environment to develop trust and respect among citizens in Atlanta's Black community and Atlanta law enforcement officers.
Join us on Saturday, August 20, as APS Police Department, Georgia Tech Police Department join the Fulton County Sheriff's Office and APD to play against the L.E.A.D. Ambassadors, and defend their last win over the Ambassadors. The game will be played at Georgia Tech Russ Chandler Stadium in Atlanta, GA. Gates open at 10AM and this event is free to attend.
The Safe at Home Game is creating a paradigm shift within the Atlanta community. Its growth and sustainability are made possible by your support! See you there!