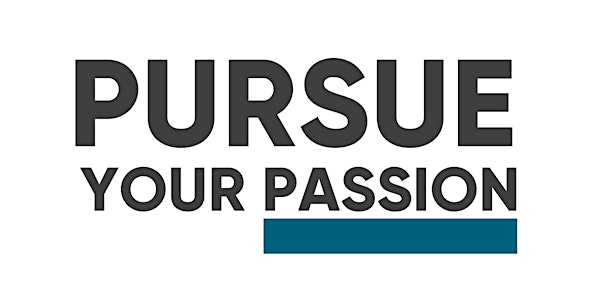 8th Annual Pursue Your Passion Conference
Our virtual conference will bring together powerful women seeking to share insights and business skills in a series of speaking engagements!
About this event

Please see our website for information on speakers, sponsors and all of the conference details: www.pwconference.org.
We are so excited you are interested in the 8th Annual Pursue Your Passion Conference by Powerful Women of the Gulf Coast. It's going to be a big VIRTUAL week so we want to make sure you've got the rundown on all of the activities!
Our theme for this year is Adapt & Overcome. Since Covid-19, nothing has been the same and we've all been required to adapt.
So how have we planned to adapt the Pursue Your Passion Conference to meet the needs of your busy lifestyle and deliver a virtual option that delivers incredible value?
We're glad you asked! We've gone above and beyond to provide more than a conference.
We wanted to give you the chance to watch, connect and learn at your own pace.
PLEASE NOTE: The virtual event platform will operate best from a desktop or laptop. We do not recommend joining the event via tablet or mobile device.
TICKET PRICE: $75 Virtual Conference Pass
INCLUDED FOR ALL TICKETS:
1. All-Access to a Professional Content Library & Resources for One Year! (November 6, 2020 - November 6, 2021)
35+ professional speakers have developed video content and resources for you!
You'll have the opportunity to access this content library at your own pace over the next year. Our app will open on Friday, November 6th for you to start getting comfortable with the technology!
2. Opportunity to Join LIVE Discussions with selected speakers Prior to Conference Day. (November 9-10, 2020, time TBD)
These LIVE Discussions are included with your ticket, but optional to attend.
We know that some ticket holders want to have the opportunity to connect with other attendees LIVE as well as the opportunity to learn intimately from some of our speakers.
Our team believes that the value of connection is important and we've asked 6 of the speakers from the content library to host LIVE Discussions on the Monday and Tuesday of the conference week.
We will be holding 3 LIVE Discussions on Monday the 9th and 3 LIVE discussions on Tuesday the 10th. You are welcome to join as few or all of them as your schedule allows.
Exact times and featured speakers for LIVE Discussions coming soon!
3. The Conference Kickoff - Connect + Conquer (November 11, 2020, 4:00 p.m. - 7:00 p.m. CST)
The Connect + Conquer Conference Kickoff is an opportunity for you to get comfortable with the virtual tools we are using, learn from some local experts on how they have adapted, and for attendees to meet one another and share their journey.
The objective of this virtual gathering is for you to connect with an accountability partner that is experiencing a similar struggle or challenge. Many of us are struggling with the isolation of our "new normal" and we are excited about adding accountability partners to help support you throughout the rest of the conference and possibly beyond.
Join us as we celebrate you and your dedication to growing as a business professional in a year where you've been forced to adapt and overcome.
Connect + Conquer is sponsored by Cox.
4. CONFERENCE DAY (November 12, 2020, 8:00 a.m. - 5:00 p.m.)
Have you been to a virtual event that you've really loved? If you haven't, allow us to show you what that looks like. With engagement, networking, games and powerful speakers, we aim to inspire and challenge you to be the best version of yourself.
Enjoy optional early morning mindfulness with meditation and yoga before the day starts from 5:45 - 8:00 a.m. Then prepare for our full day powerful line-up of speakers, engagement and learning.
Plus, HOT SEAT! Tell us the business challenges you are facing and let's put that question in the Hot Seat for our Keynote Speaker Vasavi Kumar to discuss!
5. ACCESS TO ALL RECORDINGS AND CONTENT FOR A FULL YEAR!
That's right! Can't make the Live Discussion? Can't make it to conference day?
ALL of the events and recordings will be accessible to ticket holders for a whole YEAR.
6. BUT WAIT, THERE'S MORE.
We have so many more activities and benefits for our attendees to help you
Adapt & Overcome including a Midday Dance Party, an interactive Photo Booth, PWGC membership testimonials, an online auction, a virtual swag bag, fun business lounges, an engaging app for you to interact with other attendees, as well as an interactive networking space for as close to in-person networking that we can deliver in a virtual event. And so much more!
You have nothing to lose and everything to gain. Crush the last 60 days of 2020 and ADAPT & OVERCOME!
Thank you for supporting a good cause! The mission of Powerful Women of the Gulf Coast is to promote, advance, and improve women in business and your ticket helps us further our mission. You are helping us help so many women be stronger!

Featured Keynote Speaker | Vasavi Kumar
Storytelling: How to Show up with Presence, Vulnerability and Power
5 Key Takeaways