8th Annual Prophetic Summit Evening Service January 29 & 30, 2022 6:30pm
About this event
Come participate virtually as we hear the voice of God on "Where do we go from here?" Our keynote speaker will be Prophet Franc Agmang on Saturday and Sunday, January 29, & 30 2022 at 6:30pm.
All evenings services are free, and via zoom. You will be provide a link once you register. The zoom link is the same for both nights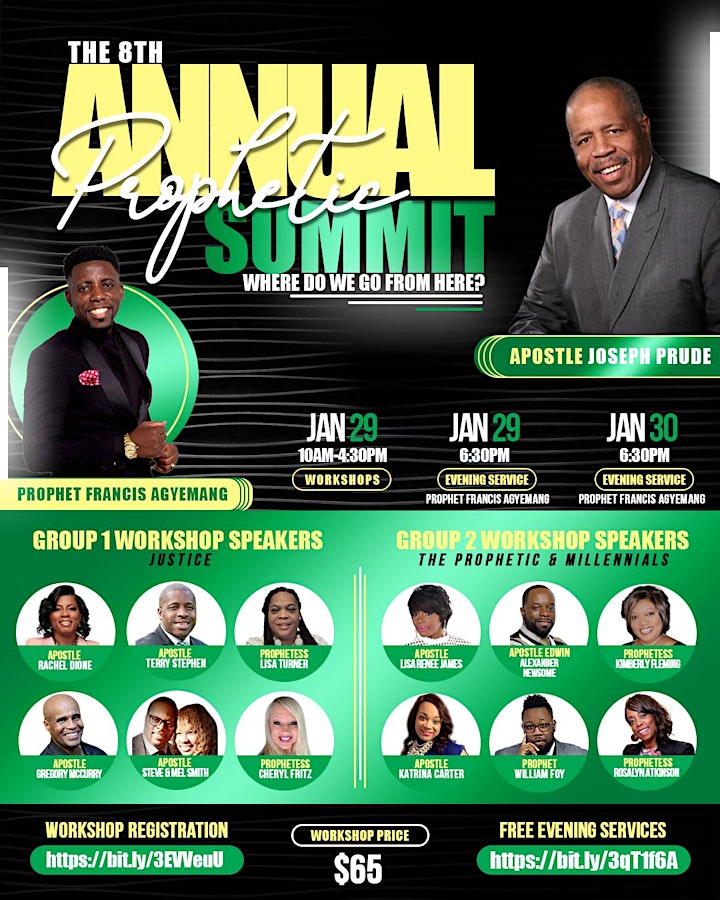 Organizer of 8th Annual Prophetic Summit Evening Services January 29 & 30, 2022
Apostle Joseph Prude is the Chief Apostle over the Congress of Apostolic and Prophetic Networks and Churches. The Congress consist of over 20 churches around the country and several in Africa and the Caribbean. Apostle Prude is known around the country for his strong fatherly spirit and accurate prophetic gifts.   Apostle Prude has written over 50 books.   He teaches in depth accurate studies on the positions in the body of Christ.   He is the founder and Pastor of New Hope Fellowship Church in East Cleveland, Ohio where there are healings and prophecies in every service.