Description
WIDGHR Eighth Annual Professional Development Day
"Turning Vision into Action"

Thursday, September 21, 2017
7:30 AM -- 5:30 PM

Women in Defense, Greater Hampton Roads (WIDGHR), a local chapter of the National Security organization, is hosting our 8th Annual Professional Development Day. Women in Defense has been hosting this event for the last 7 years and it has always rendered top training sessions and great networking opportunities with our signature "Chocolate and Wine Networking Social" at the end of the day. This is the best year to date. We have confirmed Chad Havunen, CEO of Natural Bodyz Fitness and Founder of Fitness for All Foundation, communication strategist, Cheryl Tan, Gold Key|PHR CEO Bruce Thompson, whose latest project includes Hilton Norfolk The Main, and executive coach, Dr. David Arrington.
On the government/department of defense horizon, we have confirmed VA Congressman Scott Taylor, Mark Honecker Executive Director and Chief of Staff United States Fleet Forces Command Senior Executive Service (SES) and General Dynamics Information Technology, Ludmilla Parnell Director, Business Development Small Business Partnerships.
Registration includes Continental Breakfast, Lunch, Networking Social (sponsored by PNC Bank), and Professional Headshot by Shelly Koziana Photography.
Also, onsite for your convenience:
This event is open to the public.
For more information go to our website and to register go to http://widghr.org/professional-development-day.html.
Stay tuned for more updates on this event!!
Visit http://widghr.org/pd-day-sponsorship.html for Sponsorship or AD placement information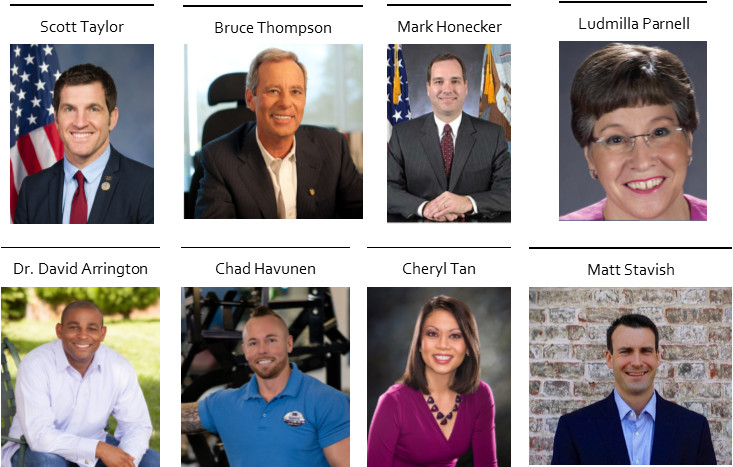 Industry Panel with representatives from . . .