About this Event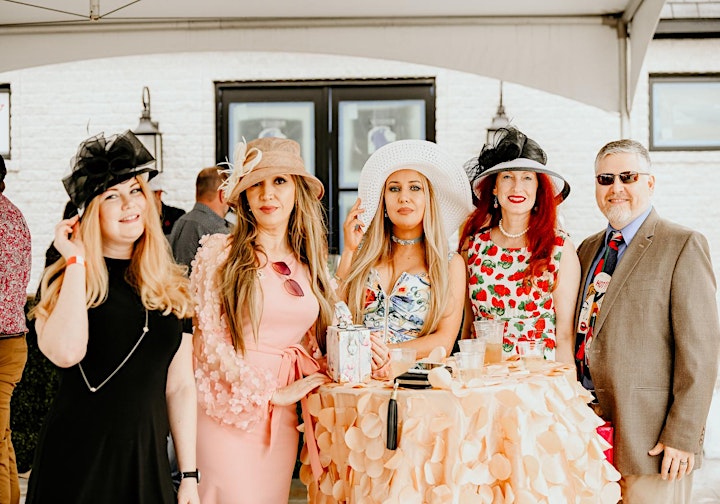 Equestrian Bridges 8th Annual Mini Derby
PLEASE NOTE: Due to the COVID-19 pandemic, Kentucky Derby has rescheduled to September 5th , and we are following suit! The 8th Annual Mini Derby will be held September 5th 2020.
The run for the roses has expanded beyond Churchill Downs to Northwest Arkansas, so that everyone can get in on the fun! Everyone in the family is sure to have a great time!
We're talking Mint Juleps, BackRoad Anthem Band performing live, Kentucky Derby watch party on a huge screen, live mini horse racing, oh and some lil pig races too! All the more reasons NOT to miss this event!
NWA food trucks are participating, silent auction, fancy attire, hat & bowtie contest, family friendly event with pony rides, bounce house, petting zoo and more!!
100% of the proceeds from the 8th Annual Mini Derby—taking place Saturday, September 5th 2-7pm at the beautiful Estates of Southgate across from Shadow Valley Country Club in Rogers—stay in NWA to benefit NWA families who have children with special needs helping the whole family through Equine Assisted Activities and Therapies (EAAT).
Equestrian Bridges partners with horses to help NWA children, individuals and families with emotional and special needs.
The Vision and Purpose of Equestrian Bridges is to empower individuals, children and youth with emotional needs and/or considered to be at risk for social, behavioral or academic delays with the tools to develop emotional, mental and physical fitness using Natural Horsemanship doing Equine Assisted Activities and Therapies.
Tickets are $45 and include live entertainment, food, drinks and beer. Mint Juleps and additional food tickets can be purchased at the event. Children under 12 receive free admission!