Sales Have Ended
Ticket sales have ended
Thank you for supporting Mableton Elementary! Please register for the race onsite.
Sales Have Ended
Ticket sales have ended
Thank you for supporting Mableton Elementary! Please register for the race onsite.
Description
Mableton PTA is excited to present the 8th Annual Jaguar Jingle Jog! The 1.5-mile course begins in the Bus parking lot at Mableton Elementary School and continues through our Mableton neighborhoods ending back at Mableton Elementary. Jog, walk and enjoy time with friends along the race course.
Immediately :
Hot Chocolate Bar
Candy Cane Hunt
Breakdance Fitness Class feat. Dance Battles
Holiday Crafts
Christmas Tree Lighting
RACE FOR FREE: Get friends and family to sign up as Phantom Walkers on your behalf to get your registration fee waived! For every two Phantom Walkers who list your student as a pledgee, that student receives a complimentary event registration + t-shirt.
ATTIRE: Please order your shirt by November 22nd to guarantee a t-shirt on race day. Don't forget to layer up as it will be chilly before you get moving!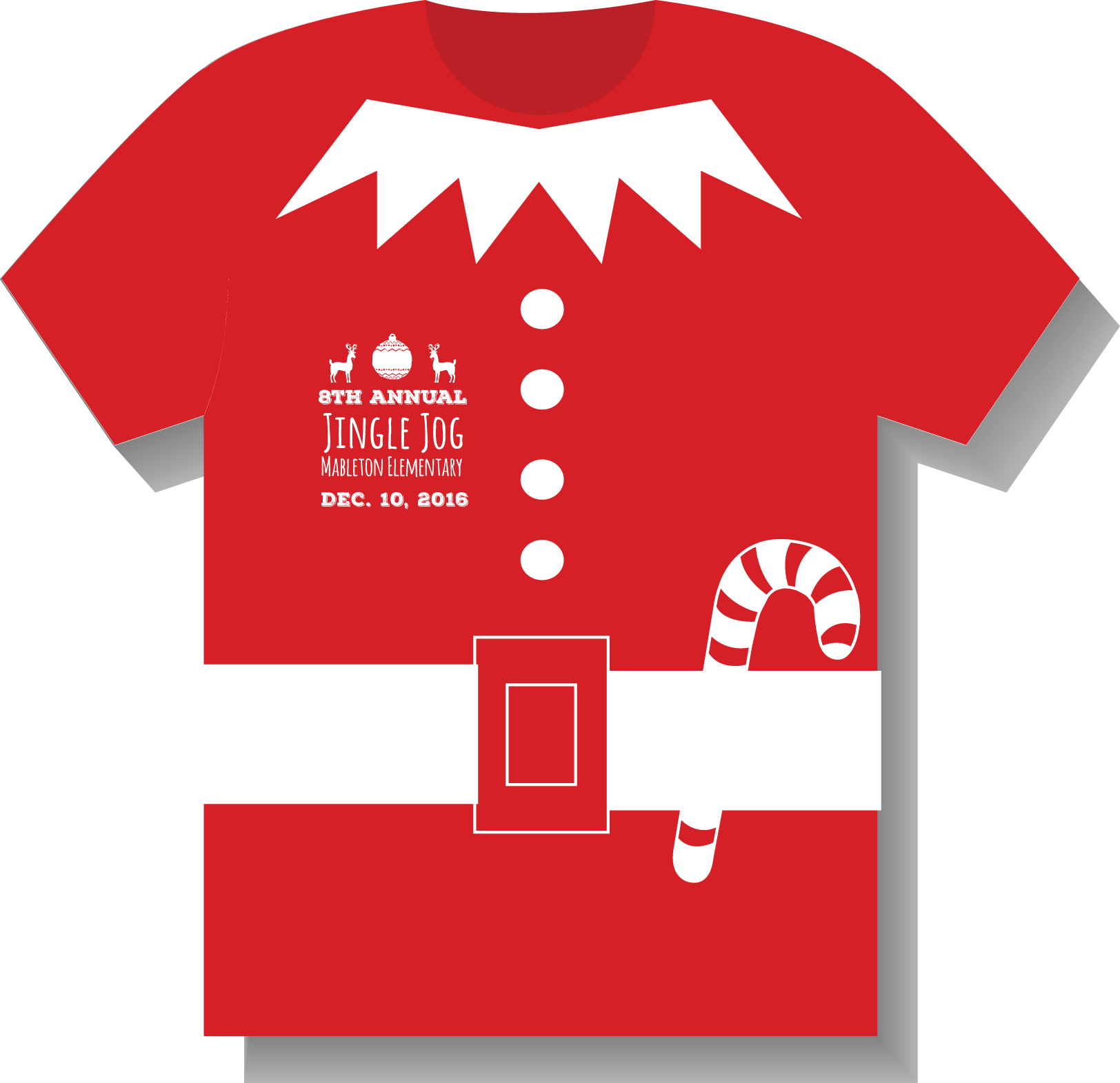 REGISTRATION: All students receive two tickets to the hot chocolate bar, access to the candy cane hunt and a holiday goodie bag with their race registration. The cost for t-shirts is $7/each.
PROCEEDS: All proceeds from this event help support educational and enrichment programs at Mableton Elementary School.
FEES: (Click here to download registration form)
Option #1: Race Registration Fee: $5
Option #2: Race Registration + T-Shirt: $12
PHANTOM WALKER: Register at a rate of $10 to support our cause or sponsor a student even if you cannot be at the event.
EVENT DAY REGISTRATION: $7/$15 registration cost per person. Event day registration from 8 to 8:50 AM. T-shirts will be ordered for event day participants and they will be delivered through backpacks at a later date.
NOTE: Children 4 and under as well as participating Guardians do not require a race registration. T-shirts, in limited sizes, will be on sale during the event.
-------------------------------------------------------------------------------------------
Waiver and Release
Release form: I know that this event is a potentially hazardous activity. I should not enter unless I am medically able and in proper physical condition. I agree to abide by any decision of a race official relative to my ability to safely complete the event. I assume all risks associated with my participation in the 2012 Jaguar Jingle Jog including, but not limited to falls, contact with other participants, the effects of the weather, including high heat and/or humidity, traffic and the conditions of the road and trail, all such risks being known and appreciated by me. I understand and will abide by the rule that no pets are permitted at the event. Having read this waiver and knowing these facts and in consideration of your accepting my entry, I, for myself and anyone entitled to act on my behalf, waive and release the sponsors and officials of the above mentioned event (to include Cobb County Public Schools, Mableton Elementary School, and the Mableton PTA, and all sponsors, their representatives and successors) from all claims or liabilities of any kind arising out of my participation in this event. I grant permission to all of the foregoing to use any photographs, motion pictures, recordings or any other record of this event for any legitimate purpose. I understand that all entries are final with no refunds. The official race director reserves the right in any event of emergency or local or national disaster to cancel the race or to change the day and/or time to a later day and that in the event of cancellation or change here is no refund of entry fees. Strollers are welcome. NO Pets. All students MUST be accompanied by an adult. By registering for this event I am agreeing to the above written terms and conditions of participation.