Description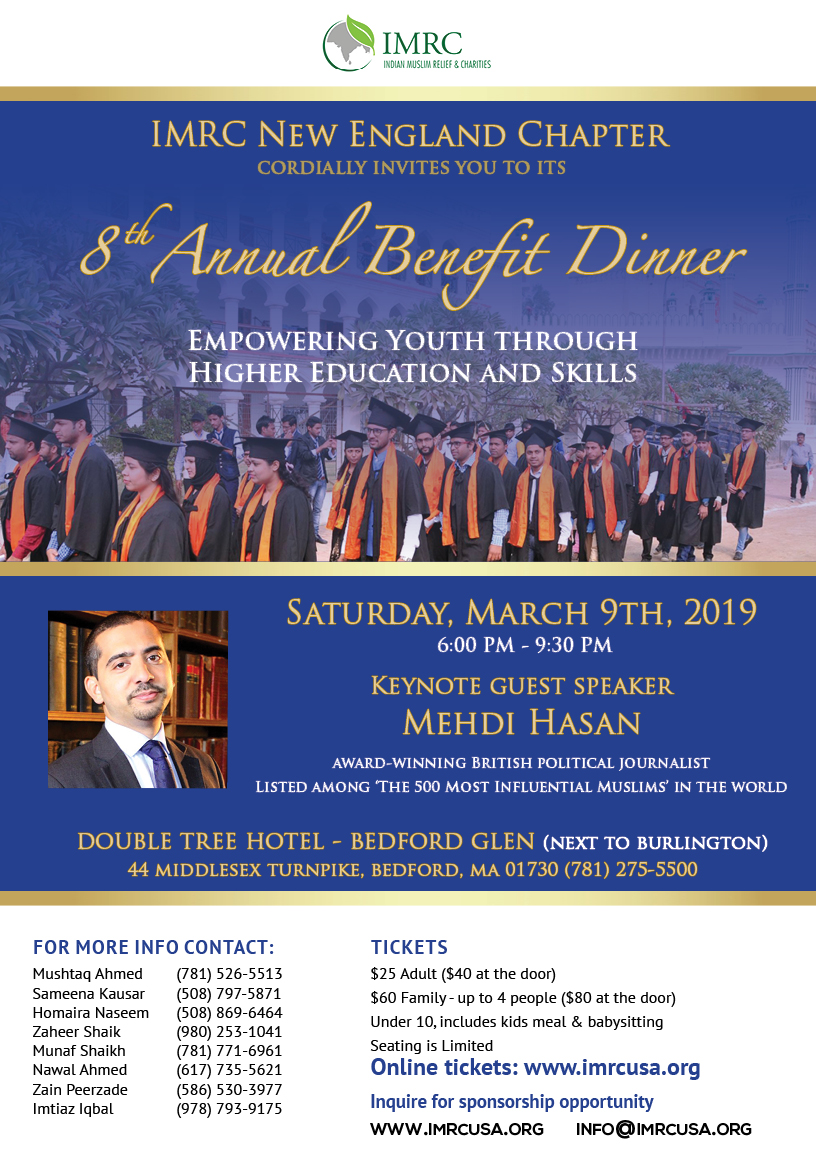 Salam alaikum,
We look forward in having you attend our 8th Annual Benefit Dinner. Proceeds from this program will support our education programs in supporting and empowering youth.
Keynote Speaker: Mehdi Hasan
Mehdi Hasan is an award-winning British journalist, broadcaster, author and political commentator. He is the presenter of both UpFront (filmed in Washington DC) and Head to Head (filmed at the Oxford Union).
Mehdi is a senior contributor at the The Intercept (TI), and host of TI's Deconstructed podcast.
He has been named one of the 100 'most influential' Britons on Twitter, and was included in the annual global list of 'The 500 Most Influential Muslims' in the world ('The Muslim 500').
For more information, contact:
Mushtaq Ahmed (781) 526-5513
Sameena Kausar (508) 797-5871
Homaira Naseem (508) 869-6464
Zaheer Shaik (980) 253-1041
Munaf Shaikh (781) 771-6961
Nawal Ahmed (617) 735-5621
Zain Peerzade (586) 530-3977
Imtiaz Iqbal (978) 793-9175
info@imrcusa.org or IMRC Office at (650) 856-0440