Description
The 8th Annual ALPFA Boston Healthcare Summit gathers hundreds of professionals to discuss important topics in healthcare and how they affect the Latino community in the Boston area. The rising health care cost in the US has created an urgent need for innovative ways to deliver health care more efficiently.
In addition, based on the statistics from the Massachusetts Department of Public Health, the Latino population in Massachusetts is experiencing disproportionate disease burden related to asthma, diabetes, obesity, and occupational health among others. This summit will focus on discussing best practices on managing population health, addressing social determinants of health that are affecting the Latino community in Greater Boston and Massachusetts, and creating better patient outcomes while reducing costs.
---
Agenda:
4:00 pm - 5:30 pm - Registration and refreshments, Exhibit Hall
5:30 pm - 6:00 pm - Welcome Session / Open Keynote - Adaptability in a Changing Healthcare Landscape
6:00 pm - 6:45 pm - Breakout Sessions (advance registration required - information will be sent after event registration)

Breakout Session 1 - A Conversation around Population Health Management
Breakout Session 2 - A Conversation around Health Equity and Social Determinants of Health
7:00 pm - 7:30 pm - Closing Session - Distinguished Community Service and Leadership Award
7:30 pm - 8:00 pm - Networking Reception
---
List of confirmed speakers:
Welcome Session:
Andreana Santangelo, EVP and CFO at Blue Cross Blue Shield of Massachusetts
Breakout Sessions:
Chris MacFadyen, Early Careerist Network Chair at the ACHE of MA
Jenny Konjoian, Annual Conference Planning Committee Co-Chair at BYHP
Maria Gonzalez Albuixech, Director of the Immigrant Health Care Access Project at Health Care for All
Amy Flaster, MD, SVP Population Health Management at Partners Healthcare
Juan Jaime De Zengotita, MD, Medical Director at Southern Jamaica Plain Health Center
Lisa Trumble,

SVP, Population Health Management & Accountable Care Performance at Cambridge Health Alliance

Julita Mir, MD, Chief Medical Officer, Community Care Cooperative

Sara DeGregorio, MHA, Director of Clinical Operations, Medically Home

Andy Vargas, Representative, Commonwealth of Massachusetts
---
Thank you to our Sponsor: Blue Cross Blue Shield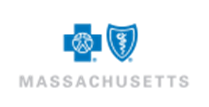 Registration will be at the lobby of the building and volunteers will be there to direct attendees where to go from there!