Description
Welcome to the 8th annual HDI San Antonio Awards Luncheon
Each year, HDI honors the very best of the technical support profession with a variety of industry-renowned awards. These awards recognize the individuals, teams, and organizations that have most enhanced the image of the support industry by attaining the highest standards of quality and customer satisfaction.
We will be honoring all of our local San Antonio area Service Desk Analyst of the Year and Desktop Support Technician of the Year nominees on Thursday, December 7 starting at 11:00 AM at Maggiano's, The Rim. Our local chapter winners will be announced at this event.
This year's event will feature a fabulous, 4-course family style luncheon. Check-in and networking start at 11:00. At 11:30, we will all take our seats and briefly cover some chapter announcements. Luncheon service starts at 11:40. We will start introducing our nominees around 12:30 PM.
Please join us in thanking our sponsors for this year's Awards Luncheon, Y&L Consulting, and Beaullieu & Associates, IT Staffing & Services...Why not hire the best! Photography by Joel Spring, RxDesign.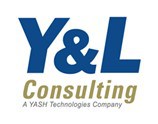 We look forward to seeing all of our members and guests at this flagship event.
HDI Premier Awards Sponsor: Robert Half Technology
HDI proudly acknowledges Robert Half Technology as the premier sponsor of the HDI Awards program. Since 2004, Robert Half Technology has given award finalists the opportunity to be honored as leaders within the technical support industry, attend the industry's leading conference, learn and grow in their professions, and network with peers from around the globe.
With over 120 locations worldwide, Robert Half Technology provides on-demand technical expertise through a full spectrum of IT staffing services – from project, contract-to-hire and full-time staffing, to managed IT services and IT solution consulting. To learn more about Robert Half Technology's staffing solutions or start your job search, visit rht.com.