#KCFINLIT21 is a One-Day interactive workshop that teaches students an introduction to Budgeting, Business & Investing.
About this event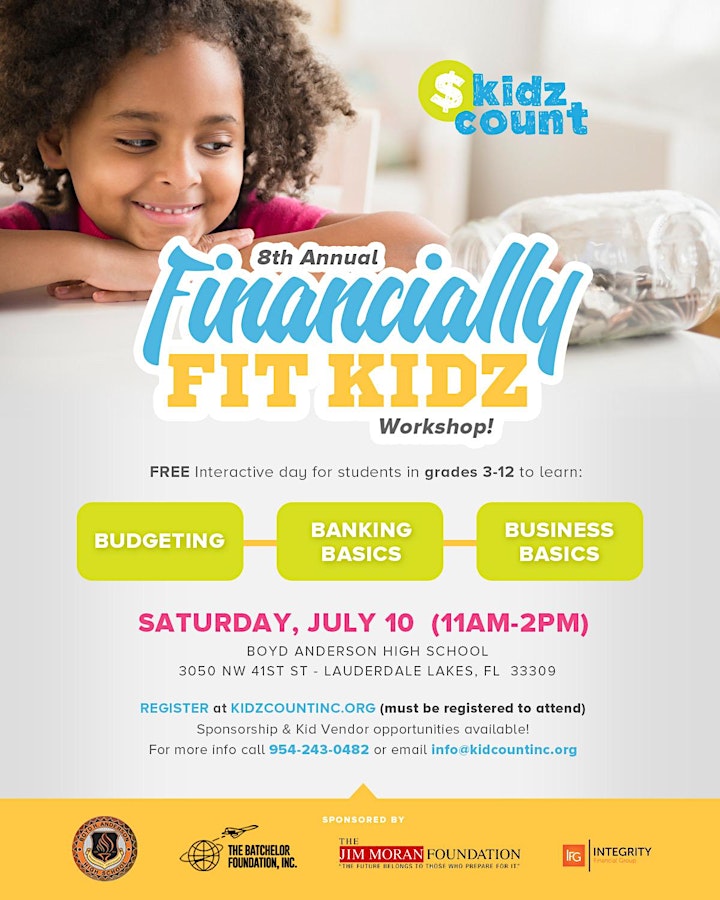 Did you know that it's never too early to teach children about money? That's right; Kidz Count is a non-profit organization that focuses on helping kids build a healthy relationship with money while cultivating their entrepreneurial skills.
This One-Day interactive workshop, beginning at 11am, will consist of breakout-sessions for each age group and students will learn about:
Banking Basics
Budgeting Basics
Business
Investing for Kids
and MORE!
Registered students will receive a "FIN LIT" bag filled with goodies, worksheets and activities. They will also have a chance to win prizes and cash for their savings and/or businesses.
**Parents, we also have a workshop just for you! #YourKidsAndMoney
Organizer of 8th Annual Financially Fit Kidz Workshop