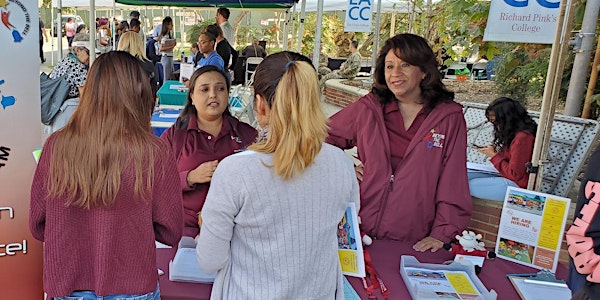 8th Annual Fall Classic Hiring Spree-Job Seeker Registration
Community Employment Fair at Los Angeles City College October 20th Event Expected to Draw Dozens of Employers and thousands Job Seekers!!!
When and where
Location
Los Angeles City College 855 North Vermont Avenue Los Angeles, CA 90029
About this event
WHAT: The Fall Classic Hiring Spree, a major local job fair featuring more than 80 hiring employers. The event has become one of the largest of its kind in the Los Angeles County region with more than 500+ job openings available.
WHY: To assist the unemployed, the underemployed and the underserved job seekers in Los Angeles find gainful work. Open to everyone, the event Targets job seekers with the greatest challenges to employment attainment: At Risk Youth, Job Seekers with Criminal Records, Welfare Recipient Parents, Displaced Workers, Mature Job Seekers, English as Second Language Applicants and others.
WHO: The event is expected to draw over 1500 attendees. Key employers will include a diversity of
Industries and occupations, including entertainment, education, retail, government, security,
Transportation, and more.
This year's Hiring Spree is the result of a collaborative effort between: the Los Angeles County Office of Education's (LACOE) GAIN Division, Los Angeles City College, the Los Angeles County Board of Supervisors, Hilda Solis, the Department of Public Social Services, the Office of State Senator Maria Elena Durazo, the Office of Mayor Eric Garcetti, Councilman Mitch O' Farrell, Walmart , the Weingart Center, Wilshire Metro AJCC, Catholic Charities, Clothes the Deal, Goodwill, and a host of other public and private industry partners.