Location
World Trade Center
121 SW Salmon St
Portland, OR 97204
Description
AGENDA
Download a copy of the Agenda-at-Glance here.
THE EVENT
As many know, the cybersecurity risks to the energy sector are very real and the obstacles to mitigation are challenging to overcome. At the EnergySec summit, we aim to bring together vendors; utility owners and operators; speakers; and other interested stakeholders who have a common goal to help in the maturation cycle of security in this sector.
This year's summit will include a compliance track and a technical track. We will also be hosting the Energy CISO Forum (Sept. 28) and the National Electric Sector Cybersecurity Organization (NESCO) Town Hall meeting. The Energy CISO forum is by special invite only and is reserved for senior security leaders currently working at a utility. If you'd like to be considered for participation in this forum, please send an email to info@energysec.org. Everyone is highly encouraged to participate in the open discussion NESCO Town Hall meeting. The discussion topic for the town hall is - Security Legislation: Building the Bridge Between the Possible and the Practical. To find out more about the NESCO town hall discussion read the full abstract here.
Don't miss the Sept. 27th evening entertainment option! This is a non-profit activity that is offered by Spirit Mountain Casino. They have made arrangements to have a big comfy bus pick people up at 5:30pm for an fun evening at their location. There is no charge for the after hours activity but we do take donations!
THE KEYNOTE SPEAKERS
Opening Keynote Address
Wednesday, September 26, 2012
8:15 am - 8:45 am PST
Richard A. Clarke President | Good Harbor Security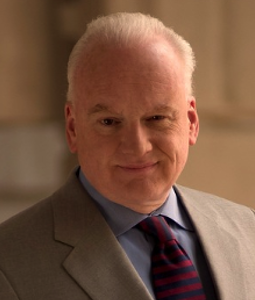 Keynote Abstract:
Cyber risks to the electric power industry have become increasingly significant in recent years and will continue to grow with the adoption of new networked technologies. As a result, the electric industry faces increasing oversight and scrutiny from regulators, legislators, executive government agencies, insurers, and others. Because of the severe financial, legal, operational, and reputational consequences cyber risks pose, responsibility for managing these risks must reside with senior corporate executives. In his keynote, Richard Clarke will discuss how electric power executives can manage these risks through improvements in internal governance, application security development processes, vendor risk management, and crisis preparedness.
Mr. Clarke's Bio:
Richard A. Clarke is an internationally recognized expert on security, including homeland security, national security, cybersecurity, and counterterrorism. He is currently Chairman of Good Harbor Security Risk Management, an on-air consultant for ABC News and teaches at Harvard's Kennedy School of Government.
Mr. Clarke served the last three Presidents as a senior White House Advisor. Over the course of an unprecedented 11 consecutive years of White House service, he held several titles, including Special Advisor to the President for Cybersecurity
Prior to his White House years, Mr. Clarke served for 19 years in the Pentagon, the Intelligence Community, and State Department. During the Reagan Administration, he was Deputy Assistant Secretary of State for Intelligence. During the George H.W. Bush Administration, he was Assistant Secretary of State for Political-Military Affairs and coordinated diplomatic efforts to support the 1990-1991 Gulf War and the subsequent security arrangements.
As President of Good Harbor Security Risk Management, Mr. Clarke advises clients on a range of issues including: Corporate security risk management, Information security technology, dealing with the Federal Government on security and IT issues, and counterterrorism.
Mr. Clarke is also a best-selling author, and is the author of Against All Enemies: Inside America's War on Terror, Breakpoint, Scorpion's Gate, Your Government Failed You, and Cyber War: The Next Threat to National Security and What to Do About It.
Closing Keynote Address
Thursday, September 26, 2012
10:45 am - 11:30 am PST
Seán Paul McGurk Managing Principal, Industrial Control Systems | Verizon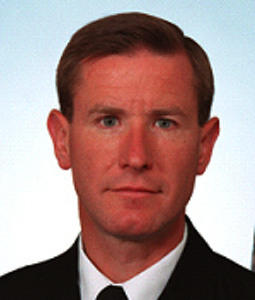 Mr. McGurk's Bio:
Mr. McGurk is currently the Managing Principal for Verizon Investigative Response with extensive experience in Industrial Control System (ICS) Cybersecurity, Critical Infrastructure Protection (CIKR) and National Security Operations Center management. His primary focus is leading the Investigative Response (IR) capability for Industrial Control, automated and embedded systems security.
Prior to joining Verizon Mr. McGurk served in several roles in the federal government, military and private sector focusing on information assurance and cybersecurity. He has over 33 years of experience in advanced systems operation and information systems security. Mr. McGurk served as a member of the Federal Government's Senior Executive Service (SES) while at the Department of Homeland Security as the Director of the National Cybersecurity and Communications Integration Center (NCCIC). While at DHS he also served as the Director of the Control Systems Security Program and established the Industrial Control Systems Cyber Emergency Response Team (ICS-CERT). For several years he worked as an arms control inspector for the Department of Defense where he conducted numerous inspections throughout the Soviet Union and subsequent Commonwealth of Independent States in accordance with the Intermediate Nuclear Forces (INF), the Strategic Arms Reduction Treaty (START) and the Conventional Armed Forces in Europe Treaties.
NESCO Town Hall Keynote Address
Thursday, September 27, 2012
1:00 pm - 1:30 pm PST
Honorable Patricia Hoffman Assistant Secretary, OE | U.S. Department of Energy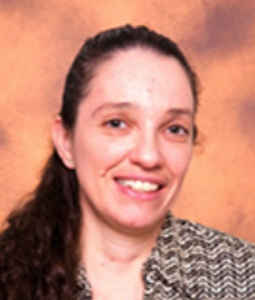 Ms. Hoffman's Bio:
Patricia Hoffman was named Assistant Secretary for the Office of Electricity Delivery and Energy Reliability (OE) at the United States Department of Energy (DOE) in June 2010 after serving as Principal Deputy Assistant Secretary for OE since November 2007. Assistant Secretary Hoffman provides leadership on a national level on electric grid modernization, enhancing the security and reliability of the energy infrastructure and facilitating recovery from disruptions to the energy supply. This is critical to meeting the nation's growing demand for reliable electricity by overcoming the challenges of our nation's aging electricity transmission and distribution system and addressing the vulnerabilities in our energy supply chain. Ms. Hoffman holds a Bachelor of Science and a Master of Science in Ceramic Science and Engineering from Pennsylvania State University.
HOTEL INFORMATION
Limited Space available at these special rates. Register early to assure you don't miss out!
Click HERE to register with the special rate on-line
Hotel Fifty - http://www.hotelfifty.com/
50 SW Morrison Street, Portland OR 97204, 503-221-0711 / 877.237.6775
Group: EnergySec 8th Annual Summit Rate: $119
For addtional assistance, please contact: Beth Price, Group Sales Manager, Hotel Fifty, 503-484-1429
SPONSORS
Interested in sponsorship opportunities? Take a look at the Event Summit Prospectus here - http://grids.ec/2012summitprospectus
AGENDA
Download a copy of the Agenda-at-Glance here.