Description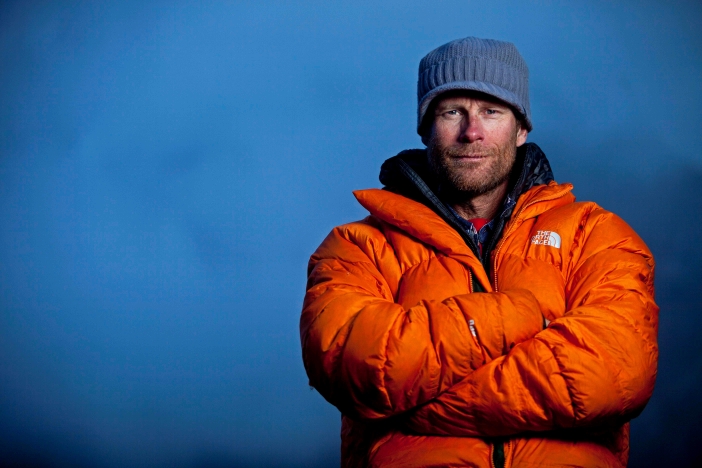 CONRAD ANKER
Rock Climber, Mountaineer, Author
Conrad Anker is a climber's climber, at home on a faraway alpine wall or the sparkling ice of his home canyon, Hyalite, located in the Gallatin Range of southwestern Montana. Over decades in the mountains, he has come to value the rarified air of Antarctica, the Himalaya and Montana equally; inspired by the value of immersion in other ecosystems and cultures, he's become more fully enmeshed in both the physical and communal landscape of his hometown of Bozeman. Conrad came to climbing by way of his family, learning a deep appreciation for the outdoors from his California childhood, an appreciation and respect that has deepened as climbing took him around the world.

That journey has taken him from the northern realms of Alaska and Baffin Island to the farthest southern reaches of Patagonia and Antarctica, where in 1997 he, with Alex Lowe and Jon Krakauer, climbed Rakekniven, a 2,500-foot wall in Queen Maud Land. That climb led to both a film and magazine piece by the National Geographic. In May 2012, Conrad summited Everest for the third time, leading an educational and research-based expedition to the Southeast Ridge with The North Face, National Geographic, The Mayo Clinic, and Montana State University. That summit came without supplemental oxygen, a distinction claimed only by the world's top climbers.
Thirteen years prior, in May 1999, Conrad found the body of George Mallory, the preeminent Everest explorer of the 1920s. The disappearance of Mallory and Sandy Irvine on their summit bid of June of 1924 is one of climbing's great mysteries. Conrad's discovery and analysis of the find as a member of the Mallory & Irvine Research expedition shed new light on the pioneering climbs of early expeditions. Eight years later, in conjunction with a feature film about the disappearance of George Mallory called "The Wildest Dream," Conrad reached the summit of Everest for the second time.

He's also civically active at home, serving on the boards of the Montana State University Leadership Institute, Protect Our Winters, Bozeman Ice Tower Foundation, Gallatin County Fair Board and the Alex Lowe Charitable Foundation, a Montana based non-profit that funds the Khumbu Climbing Center in Phortse, Nepal.

"I've learned that these things—my family, my passion for climbing and for being a force for good in the local community and in the larger community—are the source of happiness for me," he says. "I know that life will keep changing and keep throwing new challenges my way, but my intent is always to embrace them and explore them and find a way to turn them into an experience that's rewarding. Even when we're suffering, whether it's in the mountains or because of something going on at home, trying situations are a way to understand our human condition. You have to try to rise above the adversity. I like doing that."