Each year, the American Studies program hosts a conference that features scholarly, multimedia presentations by Fairfield U students.
About this event
Monday, March 22
Panel 1: Narratives of Crime, Punishment & Social Regulation
The Cult of White Domesticity and Enslaved African American Women and Immigrant Women, Presenter: Eden Marchese
Hysteria and The Rest Cure: What Have We Learned? Presenter: Caitlin Dreher
Breaking Bad: The American Drug Problem, Presenter: Kevin Parsons
The Punitive Escalation in United States Society: From a Welfare to Penal State, Presenter: Dominique Trucchio
5:20 - 6:30 p.m.
Panel 2: Constituting and Contesting American Promise, Culture, and Belonging
Born in the USA: The American Dream vs American Reality, Presenter: Christina Cardona
The 'Godfather': An Unquestionably American Story, Presenter: Joseph Friezo
Perceptions of Class in Relation to Race and Gender in America, Presenter: Kathryn Kircher
Pivotal Music of Black Americans in Protest: From the Civil Rights Movement to BLM, Presenter: Olivia Mahoney
6:45 - 7:45 p.m.
Tuesday, March 23
Panel 3: Re-envisioning Stasis and Change in a Partisan America
A Comparative Analysis of The Native American Vote and Election Outcome in the AZ 2016 and 2020 Election, Presenter: Molly Ryan
American Artifact: Supreme Court Robe, Presenter: Eula Valdez
How Partisan is a 'Living' American Constitution? Presenter: Vincent Gritzuk
6:15 - 7:15 p.m.
Special Event: Democracy in Action: Election Officials Roundtable
7:30-8:30 p.m.
Guest Speakers:
Mr. Lou DeCilio, Registrar and Dr. James Simon, Registrars of Voters, Stratford, CT
Lia Carter, Fairfield CT Poll Worker
Sandra Blum, Fairfield CT "League of Women Voters"
Wednesday, March 24
Panel 4: Diversity, Equity, and Inclusion in a Multiethnic School in the Age of Covid
6:15 – 7:15 p.m.
Presenters: Nilda Almonte and Daniel Heitor
Keynote Address: Crystal A. Parikh, PhD
7:30 – 8:30 p.m.
"They Chose, Are Glad, Etc.: Privilege, Precarity, Democracy, and Citizenship in the U.S."
Over twenty-five years ago, critical legal scholar Ian F. Haney López wrote, "Citizenship, easily granted and easily withheld, is a tenuous concept on which to hang social privileges," especially "when one understands… that citizenship easily serves as a proxy for race." This lecture considers how cultural citizenship wielded by twentieth-century and contemporary artists and writers in the United States illuminates the limits of legally conceived belonging and protection. While the law incorporates the social fictions of race, nation, and migration in its distribution of privilege and precarity, I argue that the "human rights literacy" embedded within art and literature unsettles the normative claims of citizenship, towards more robust visions of rights, security, and protection.
About Crystal A. Parikh, PhD
Professor of Social & Cultural Analysis and English at New York University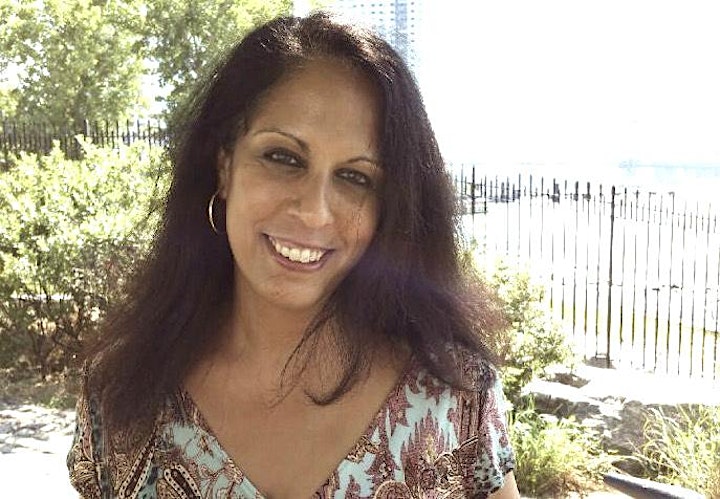 Dr. Parikh specializes in twentieth-century and contemporary American literature and culture, with a focus on comparative race and ethnic studies, as well as ethical and political theory, and gender and sexuality, diaspora, and postcolonial studies. In addition to numerous essays and articles, Dr. Parikh has published Writing Human Rights: The Political Imaginaries of Writers of Color (University of Minnesota Press, 2017), which was the recipient of the Association for Asian American Studies Award for Outstanding Achievement in Humanities and Cultural Studies: Literature. She is also the author of An Ethics of Betrayal: The Politics of Otherness in Emergent U.S. Literature and Culture (Fordham University Press, 2009), which was awarded the Modern Language Association Prize in United States Latina and Latino and Chicana and Chicano Literary Studies. She is the editor of the recently published The Cambridge Companion to Human Rights and Literature (2019), and she co-edited with Daniel Y. Kim, The Cambridge Companion to Asian American Literature (2015).
American Studies at Fairfield University