85th Anniversary Breakfast: Honoring The Past & Celebrating The Future
Sales Have Ended
Ticket sales have ended
Ticket sales have closed 11/27/2019 for this event 12/3/2019 due to preparation time for the breakfast format. Please contact fgichicago@gmail.com to join waitlist in case seats become available.
Sales Have Ended
Ticket sales have ended
Ticket sales have closed 11/27/2019 for this event 12/3/2019 due to preparation time for the breakfast format. Please contact fgichicago@gmail.com to join waitlist in case seats become available.
Honoring The Past and Celebrating The Future: Fashion Group International of Chicago Celebrates 85 Years Over Breakfast at The Ritz-Carlton






About this event
We invite you to join us on December 3rd for our 85th Anniversary Breakfast Celebration… "Honoring the Past and Celebrating the Future" at The Ritz-Carlton Chicago.
We will enjoy a conversation with notable Chicago-based fashion industry icons Nena Ivon & Victor Skrebneski, exploring their illustrious careers in fashion, review of FGI Chicago's key accomplishments over the past 85 years with a special fashion presentation over the decades by Amy Olson, and offer tribute to the late Susan Glick. We will enjoy a full Parisian breakfast and connect with our friends & colleagues.
This event will be professionally photographed by FGI Member Christopher Macsurak.
-
Fashion Group International of Chicago is part of a global organization dedicated to promoting the advancement of both new and seasoned professionals in the fashion industries: apparel, accessories, beauty and home.
Over the past many years, it has been our pleasure to salute both established fashion icons at our Night of Stars Gala as well as emerging talent at our Rising Stars events. For example, for over a half century FGI produced Career Day Conferences hosting over 1000 college level students from 5 states. During the last 30 years we have given tuition scholarships to over 160 design and merchandising students attending seven local colleges. Your purchase of a ticket will reinforce the mission of Fashion Group International to create events like our Retail Symposium & Industry Trend Panels that brings prominent speakers and cutting-edge information the Chicago business community.
We look forward to seeing you on December 3rd and highlighting the many accomplishments of FGI Chicago, and its outstanding members & leaders.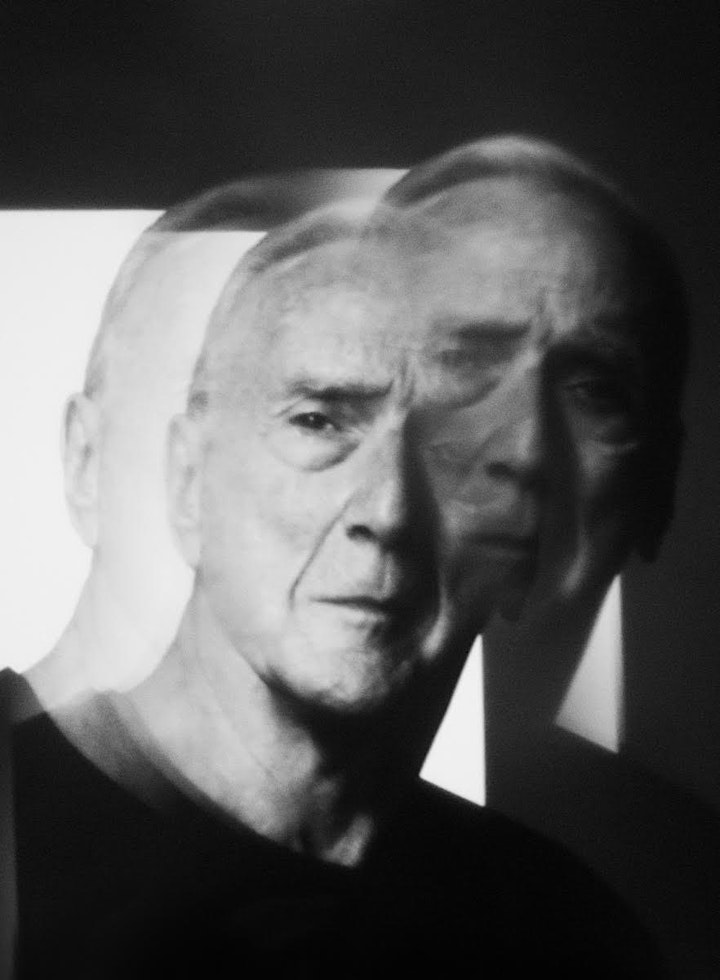 With Special Guest:
VICTOR SKREBNESKI
Born in Chicago in 1929, Skrebneski studied painting and sculpture at the Art Institute of Chicago and at Lázló Moholy-Nagy's Institute of Design in Chicago. There he showed some of his photographs to Harry Callahan, who complimented Skrebneski's unique cropping and urged him to visit magazine editors in New York City. " It wasn't a decision of mine to switch to photography, it's just what happened. Photography was something I fell into and decided I wanted to do for the rest of my life, because I liked it." He spent a few months in New York and Europe in the early 1950's.
Shortly after returning to Chicago to pack his possessions and move permanently to New York, the then 23-year-old received the first of many assignments from Marshall Field's department store. "Marshall Field's kept pouring out the photographs that I was doing, so I figured, I'm going to do the same thing in New York, so why not just stay here?" And that's what I did, says Skrebneski, who established his Chicago Studio in 1952. Although most publications credited with making a fashion photographer's career are based in New York, Skrebneski continued to flourish in Chicago where he chose to stay and shoot ads. Attracting the attention of influential tastemakers, New York began to come to him and he was soon shuttling between the world's fashion capitals.
Frank Zachary, Town & Country's influential editor-in-chief from 1972-1991 once noted ofSkrebneski, "Victor is a Chicago boy who never left home, but became a citizen of the world through the medium of his art. Impeccably composed, immaculately rendered, the Skrebneski photograph is his universal passport."
By 1962, Skrebneski had become the exclusive photographer for Estée Lauder and continued that relationship for 27 years. His long term relationships with other clients include, Grosvenor Furs, I. Magnin, Saks Fifth Avenue and Town & Country Magazine. He has continued to work for the fashion industry, photographing for Ralph Lauren, Chanel and Givenchy.
One need only visit his LaSalle Street home and studio, housed in a former coach house where Skrebneski has lived and worked for over 60 years. Long considered a Chicago icon, the street outside bears a sign that reads, Victor Skrebneski Way, while inside, the walls are lined with iconic photos of the fashionable and notorious who posed for him. Amongst the framed images is one of close friend Hubert de Givenchy with his muse Audrey Hepburn, while another of Iman and David Bowie was taken shortly before their wedding.
His elegant photographs grace the walls of Ralph Lauren Stores around the world. In addition to his commercial work, Skrebneski is well known for his studio portraits, such as his "black turtleneck series" of celebrities, Bette Davis, Orson Welles, Truman Capote and Andy Warhol to name a few. "Photographing celebrities is easy," he says. "they're very cooperative."
He has an enduring love for what he calls the "big modern movements." - surrealism, cubism, dada - and the artists and photographers whose work has defined these movements.
"His photographs represent a classicism in life style - a desire for order, which has been missing in our chaotic times. He imposes an order on life through art," says Frank Zachary, Editor in Chief Emeritus, Town & Country Magazine.
"Black, white and gray are my favorite colors." Many of his commercial photographs are in color and much of his own work is in black and white. Motion blur is another Skrebneski signature. "In the fifties I started to use motion in my photographs. I would use a slow shutter speed and have everything blurry. I love blurry."
"In fashion, concentrate on the face to make sure the girl is beautiful. In portrait photographs, concentrate on the face to get the character of the person.
"What I do is instinctive; it isn't plotted and planned. It's just compiling everything that I have ever seen into a thought and I use that thought when I need it.
"A photograph is about seeing - it is observation."
Skrebneski says very little about his own work. "I avoid talking about my photographs and the way that I work. I'm passionate about my photographs - I prefer not to explain the images. My favorite photograph is the next one."
His works have been shown in Museums and Galleries in London, Paris, Hamburg, Modena, New York, Los Angeles, San Francisco, New Orleans and Chicago and are in the Permanent Collections of Museum of Modern Art in New York, Los Angeles County Museum of Art, George Eastman House and Museum of Contemporary Photography in Chicago.
His 15th book "Skrebneski/Ageing"was published April 2014.His 16th book "Skrebneski Documented" was published September 2019
Victor will have copies of his most recent book available at the event for purchase.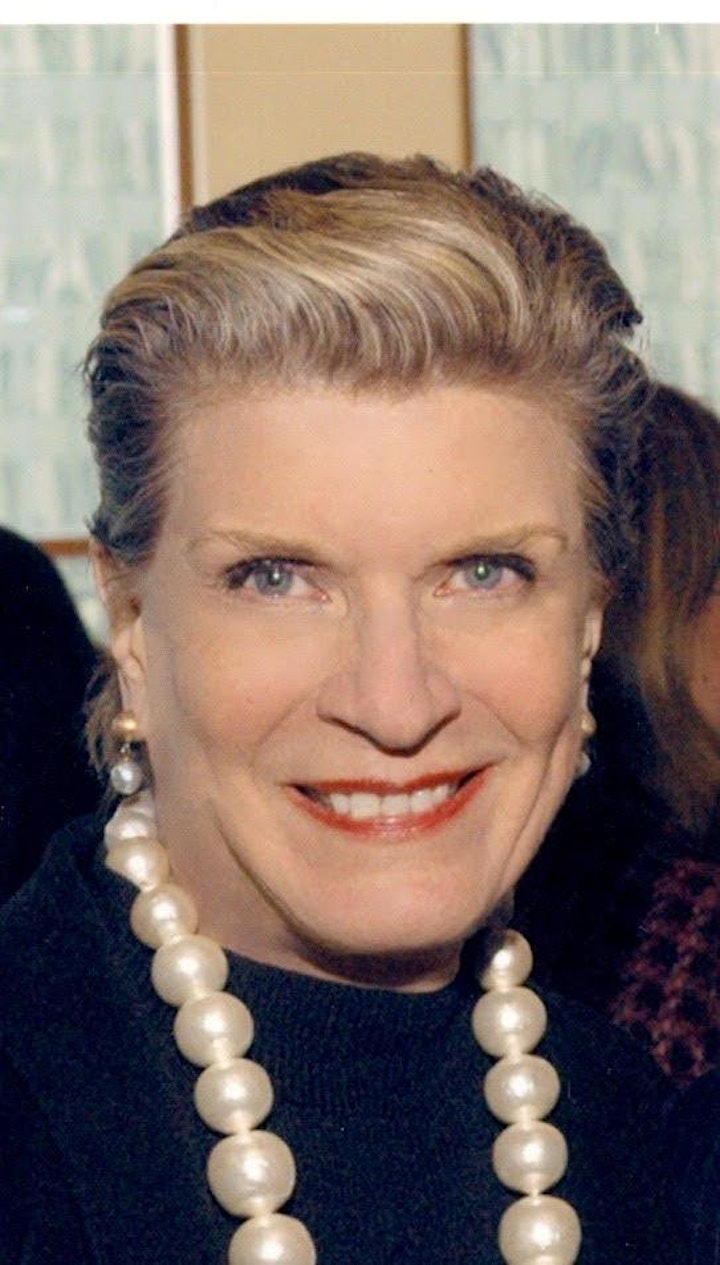 Our Moderator:
NENA IVON
Staying with one company for one's entire career is very unusual, but that is exacting what our moderator did....Nena Ivon started her career at Saks Fifth Avenue, Chicago while still in high school, she was the youngest employee hired by the company, and spend the next 53 years, at the time the longest tenured employee, with the company as fashion and special director. In that position she worked with over 150 fashion designers and lifestyle experts and produced thousands of fashion shows and special events. During her time at Saks she also taught fashion courses at various Chicago colleges and still teaches in the Fashion Studies Department at Columbia College Chicago. Upon her retirement she began a new career as a lifestyle blogger with her nenasnotes blog, and also does freelance writing, lectures, produces fashion shows, hosts a monthly nenasnotes The Fashion Book Club where she is in conversation with the authors of fashion and lifestyle books. She has received many awards, the City of Chicago proclaimed a day in her honor, has chaired numerous charity galas, has been involved on many not-for-profit boards most recently as president of the Costume Council of the Chicago History Museum. She has been involved with Fashion Group International Chicago in many capacities including serving as Regional Director twice, her interest in the organization began when she was in high school and attended many FGI seminars and fashion shows and the fashion director at SFA, when Nena began her career there was the FGI Regional Director.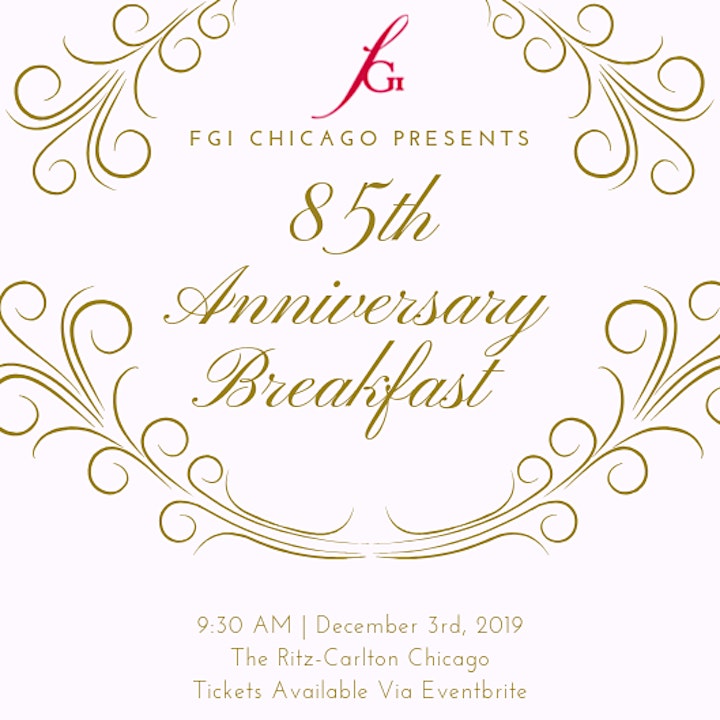 Thank you to our wonderful Honorary Committee for sponsoring this event:
Platinum Level:
theMart
Gold Level:
10MGMT
Apparel Industry Board, Inc.
Caroline Rose
Chicago Fashion Incubator
Pamela & Ernest Iannotta
L William & Francine McCrea
Silver Level:
Kathleen Haines-Finley
Xochil Herrera Scheer | The Chicago Patternmaker
-
If you are interested in sponsoring this event as part of the Honorary Committee, please select this ticket type at check-out or reach out to fgichicago@gmail.com for more information.
Organizer of 85th Anniversary Breakfast: Honoring The Past & Celebrating The Future
The Fashion Group International is a global, non-profit, professional organization with 5000 members in the fashion industry including apparel, accessories, beauty and home.

The FGI mission is to be the pre-eminent authority on the business of fashion and design and to help its members become more effective in their careers. To do this, FGI provides insights on major trends in person, online and in print; access to business professionals and a gateway to the influence fashion plays in the marketplace.