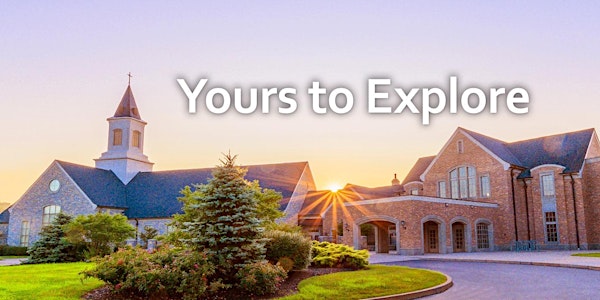 8:30 Equipping Service, 5/2/2021, Chapel and Infant-High School
8:30 Equipping Service, 5/2/2021, Chapel and Infant-High School
When and where
Location
Horizon Community Church 3950 Newtown Road Cincinnati, OH 45244
About this event

Join Horizon for a verse-by-verse Equipping service in the Chapel this Sunday at 8:30 a.m. Please click on the number of seats you would like to reserve in the Chapel and, if you have children, click on the number of spots you would like to reserve in the age appropriate classes. (The Atrium is now open seating, so no reservations are needed.) Then click "Register." Fill in your contact information and you will receive an email confirmation that includes reservations for everyone in your party. Bring your registration (paper or electronic) to Horizon. If you have questions, please call 513 272-5800 or email reservations@horizoncc.com.
To keep everyone safe and healthy, 6' social distancing will be observed and masks are required in all areas of the building for everyone 5 years and older.
Please Do Not Come to Church If You Are Sick. Out of respect for others, please do not come to church if you or anyone in your household is sick. If you have a fever of 100.4 or above, have had COVID-19 symptoms within the last 14 days, have been exposed to anyone with COVID-19 symptoms, or have a compromised immune system, please enjoy our services at home online. Thank you.