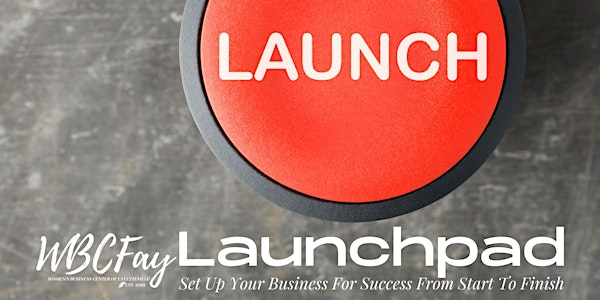 8/27/2022 WBCFay Launchpad
This workshop is designed to explain who we are, what we do, and how to help you.
About this event
Instructor: Tiffany McMillan
If you have not taken a class with Ms. Mac...you are not living!
Tiffany is a single football mom of two boys and a teacher by nature and trade. "She has poise, passion and perseverance." She is currently an educator and was recently awarded Cumberland County School's Inaugural Career and Technical Education Teacher of the Year award. She is an innovative visionary that has a background in business, marketing and accounting.Tiffany is results driven and throughout her years of teaching has always had a proven track record of success with her students.
This training gives you a better view of the available resources to help you succeed in your business.
In this training, we will go over:
Who we are,
What we do,
Who we serve,
What services do we offer,
Who are our partners,
and next steps to work together.
*REGISTRATION REQUIRED*
The WBC program is designed to assist socially and economically disadvantaged females start and/or expand small businesses. Join us to learn how we can help you, learn more about the typical pitfalls for small businesses, and how to start on the right foot to plan to sucCEED!
Instructors: CEED staff have been trained by The Small Business Administration. Every staff member has business experience ranging from ownership to banking.
Women's Business Center Scholarship Eligibility Form
Disclaimer: I request business counseling services from the Small Business Administration (SBA) or an SBA Resource Partner. I agree to cooperate should I be selected to participate in surveys designed to evaluate SBA services. I permit SBA or its agent the use of my name and address for SBA surveys and information mailings regarding SBA products and services. I understand that any information disclosed will be held in strict confidence. (SBA will not provide your personal information to commercial entities.) I authorize SBA to furnish relevant information to the assigned management counselor(s). I further understand that the counselor(s) agrees not to: 1) recommend goods or services from sources in which he/she has an interest, and 2) accept fees or commissions developing from this counseling relationship. In consideration of the counselor(s) furnishing management or technical assistance, I waive all claims against SBA personnel, and that of its Resource Partners and host organizations, arising from this assistance. Use of Information: The information in this form is to be provided by individuals and business seeking technical assistance services from the Small Business Administration (SBA) or an SBA Resource Partner. The information is collected to help SBA's continuing improvement of business counseling programs, to ensure effective oversight and management of entrepreneurial development programs and grants, and to meet Congressional and Executive Branch reporting requirements. The form should be submitted at the site of service to the counselor providing the service. Resource Partners will submit information to SBA according to the terms of their notice of award. The Women's Business Center of Fayetteville is funded in part through a Cooperative Agreement with the US Small Business Administration. WBC Programs are extended to the public on a nondiscriminatory basis. Reasonable accommodations for persons with disabilities will be made if requested at least two weeks in advance. Language assistance services are available for limited English proficient individuals please contact the WBC at least two weeks prior by phone 910.323.3377 or email wbc1@ncceed.org so we can make reasonable accommodations if possible.