Description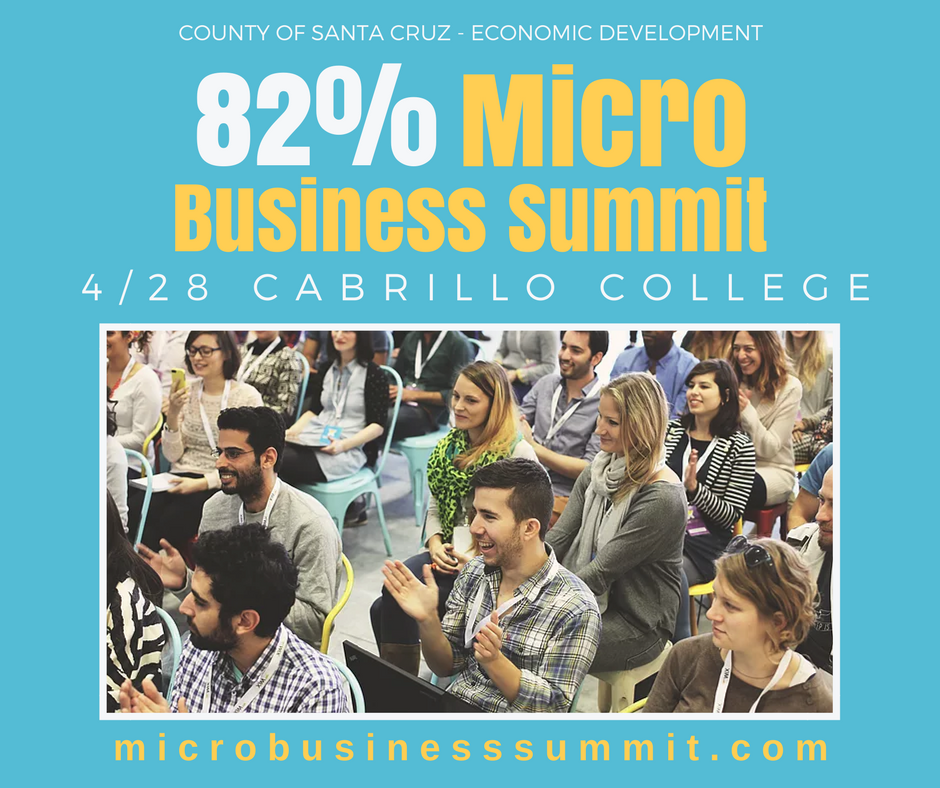 The Santa Cruz County Office for Economic Development is pleased to announce the 2nd Annual 82% Micro Business Summit event on April 28 at Cabrillo College VAPA Complex.

Open to 400 local small businesses and entrepreneurs, the 82% Micro Business Summit is the County's largest small business conference!
82% of local businesses have nine or fewer employees, classifying them as micro-entrepreneurs. The event will feature a keynote speaker and two dozen education sessions to help micro entrepreneurs navigate the marketplace to increase their exposure, grow their business and boost profitability. 100 tickets have already been pre-sold.
"The 82% Micro Business Summit was a great experience and we left with ideas that we implemented and contacts that have become sales." - Doug Conrad, Owner, Boulder Creek Hardware.
The County, along with partners Central Coast Small Business Development Center, Slingshot SV, SCORE, and the San Lorenzo Valley Chamber of Commerce, wants to recognize the backbone of our local economy by holding an annual event that honors their spirit while giving them real-world tools to apply during day-to-day operations.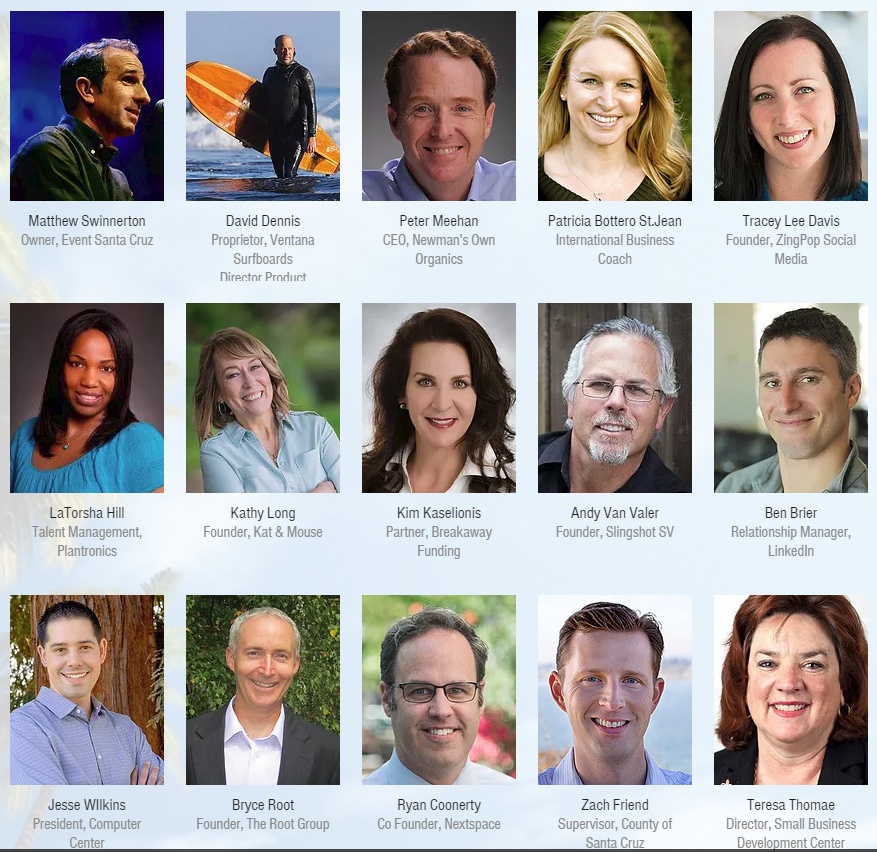 Learn more about the speakers, schedule, and sponsors on the 82% Micro Business Summit website at microbusinesssummit.com or by following us on Facebook at facebook.com/82percent and Twitter at twitter.com/microbizsummit.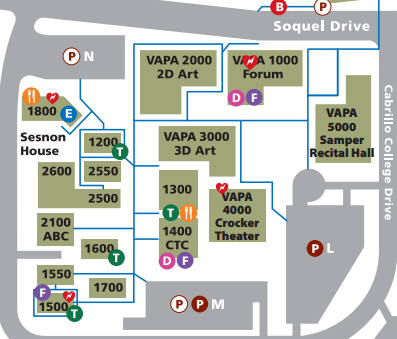 Parking is in Lot L near the VAPA Complex
---