Location
To be disclosed upon confirmation
xx
Montréal, QC H2Y 1S1
Canada
Join us for the August edition of the 8 Woman Mastermind Dinner at a private home with a 3 course dinner prepared by a local chef.
About this event
What is the benefit of attending this dinner:
Share how your business is doing or your work is going
Engage in mini problem solving with a group of trusted women leaders
To network in a deeper way than traditional events
Enjoy a Mastermind Dinner with Joya Dass on Thursday, August 11th in a private home in Montreal. This is capped at 8 women senior leaders.
Join me for small group problem solving (we'll ask you the challenges you want to focus on for your business after you sign up!)
I host these conversation-led dinners all over the country and the world.
This dinner is a conversation-driven format. In a round-robin, we will introduce each woman attendee and her company/title and ask these questions to warm up.
Why do we need more women in leadership? What are the benefits?
What factors impact a woman's ability to lead others?
Describe your leadership style and how you "lead" others. Is it different from your male counterparts?
What do you think is the most significant barrier to female leadership?
What is a challenge right now?
How have you built confidence and/or resiliency over the course of your career?
What is the story you are telling about your business?
Website: www.womens-leadership-lab.org
No refunds.
________
Women's Leadership Lab is a leadership development platform for executive women, based in New York City. It is led by long time TV news anchor Joya Dass and began with an intention to create the systems and processes for women to get to the next level or goal.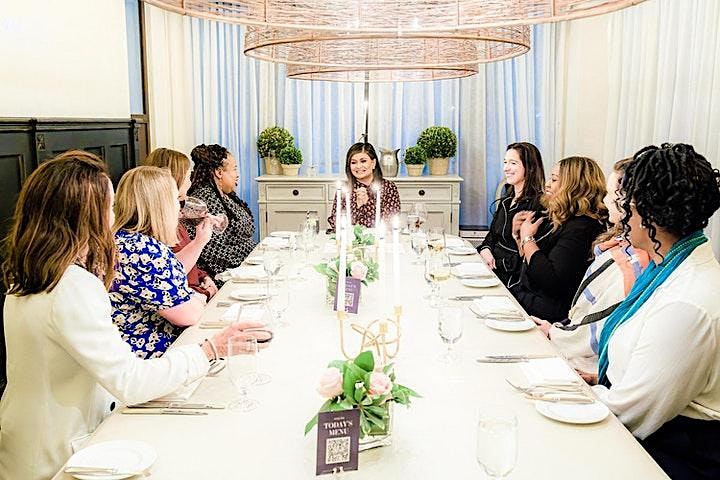 My name is Joya Dass.
I spent nearly 20 years asking tough questions to CEOs and business leaders on the floor of the NYSE for television.
Today, I head up the Women's Leadership Lab for executive women. I now ask those tough questions in front of them live because I believe in creating teaching moments. I am committed to creating the systems and processes senior leaders need for success.