Description
New to Iyengar Yoga?
Practicing for a while but want to improve your knowledge or review what you already have learnt?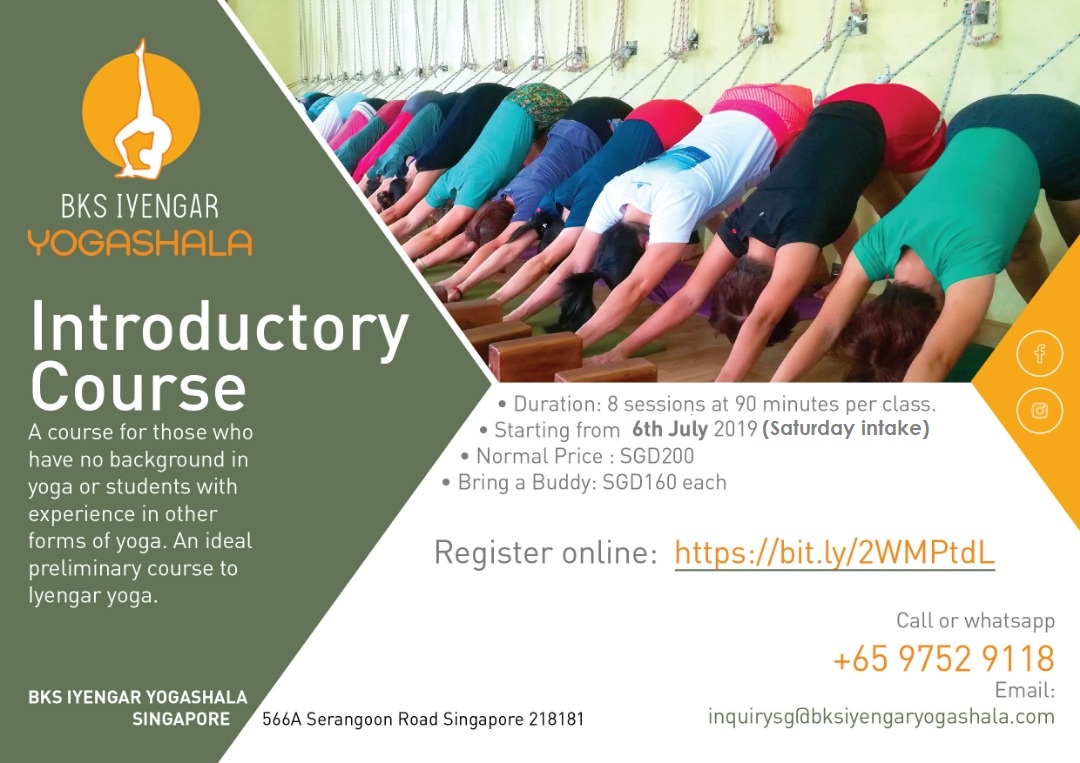 Introductory Course is starting on 6nd July (Saturday)! Sign up now and win an exclusive t-shirt*! *limited offer
BKS Iyengar Yogashala Introductory Course:
8 consecutive classes of 90 minutes each where you will learn the basics of the main Iyengar Foundation asanas and the usage of props in order to adjust yourself according to your body condition.
A special course for students new to yoga or the Iyengar Yoga method, and for those who want to deepen their yoga practice, this 8-week program introduces the basic poses, synchronization of movement and breath, yoga principles of body and its movement, simple relaxation techiniques and usage of props which is unique to Iyengar Yoga.
Iyengar Yoga teachers use their deep-seated knowledge of the asanas to individualize corrections for each student. Class sessions involve clear demonstration of alignments and posture and students are carefully adjusted.
This complete program will address all your needs in starting you off with a firm foundation in Iyengar Yoga method.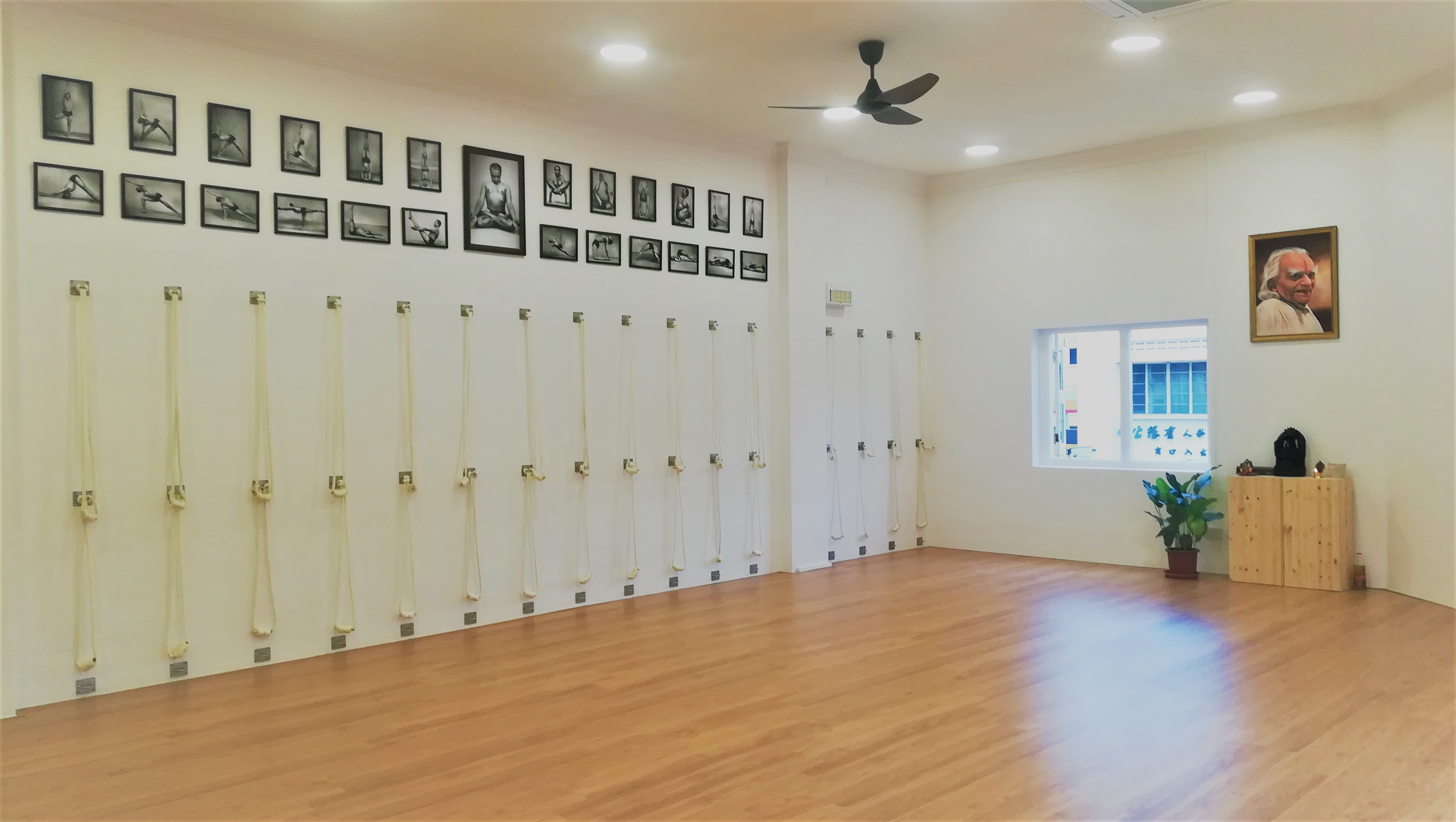 Saturdays (from 6nd July), 4.15pm – 5.45pm
Normal price: SGD 200.00.
Bring a buddy: SGD 160.00 each.
To register:
Visit our Social Media:
Facebook: www.facebook.com/bksiyogashalasg
Instagram: https://www.instagram.com/bksiyengar_yogashala_singapore/
-------------------
For inquiries please contact
Whatsapp Msg, click: https://wa.me/6597529118
Call +65 9752 9118
Email: inquirysg@bksiyengaryogashala.com