8 Keys to Recovery from an Eating Disorder - A MentorCONNECT Teleconference with Carolyn Costin

Wednesday, March 14, 2012 from 8:00 PM to 9:15 PM (CDT)
Event Details
Title: 8 Keys to Recovery from an Eating Disorder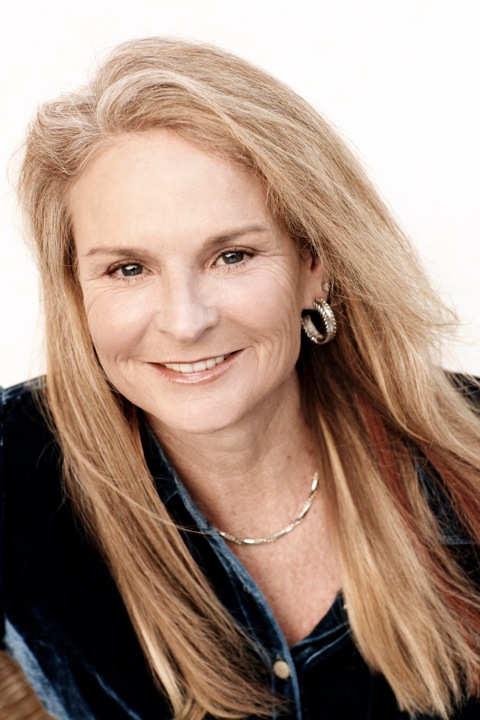 Event Description: Take a unique and personal look into the treatment and recovery of eating disorders with Carolyn Costin, celebrated teacher, activist, speaker, therapist, and author of the new book, 8 Keys to Recovery from an Eating Disorder. Carolyn--herself recovered from an eating disorder for over 35 years--has dedicated herself to helping others do the same. Carolyn also trains professionals and educates the public in the understanding, prevention and treatment of eating disorders. In this special teleconference, Carolyn will share her insights into what it takes to successfully beat this challenging and sometimes seemingly intractable disorder. Perhaps, most importantly, Carolyn offers hope that full recovery is possible. 
Don't miss this rare opportunity to learn from one of the most distinguished and successful eating disorders therapists in the country!
When: Wednesday, March 14, 2012
What time: 8:00 - 9:15 p.m. Central Time
RSVP to: http://mentorconnect.eventbrite.com
RSVP now to reserve your space in this amazing FREE recovery event!
Bio: Carolyn Costin is a highly respected and experienced clinician, a dedicated educator and a recognized agent for change in the field of eating disorders prevention, education and treatment. She recovered herself from anorexia and has specialized in the treatment of eating disorders and exercise addiction for more than 30 years. Costin is the founder and director of The Eating Disorder Center of California, Monte Nido and RainRock Residential Treatment Centers, which attract clients from all over the world. She is an international speaker acclaimed, for her expertise, energy and enthusiasm. Costin's books, 8 Keys to Recovery From an Eating Disorder, 100 Questions and Answers About Eating Disorders, The Eating Disorder Sourcebook, and Your Dieting Daughter have helped sufferers and their families, treatment professionals and the public understand, prevent and treat eating disorders.  Visit her online at www.carolyncostin.com
 This event is sponsored by MentorCONNECT, a registered 501(c)3 non-profit organization.
To learn more visit us at: www.mentorconnect-ed.org
CLICK HERE to make a tax-deductible donation and help to keep great events like this one happening!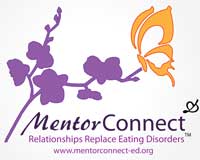 MentorCONNECT is a proud member of:
Organizer
MentorCONNECT: where relationships replace eating disorders
MentorCONNECT is the first global online eating disorders mentoring community. To volunteer as a mentor, be matched with a mentor, or find general recovery support, visit us at:
MentorCONNECT is a registered 501(c)3 nonprofit organization.