Description
In this workshop Andrea Joseph and David Lowther will take you through a series of sketching hacks that'll help you fill your drawings with rich textures and tones. Using repeated patterns and mark making the pair, from the UK, will show you how to create brick work, stone work, shadows, windows, foliage, trees. Helping you to sketch quickly and efficiently without getting bogged down or preoccupied with the detail.
Their 10x10 Urban Sketching Class sold out quickly. Sign up right away!!
About Andrea: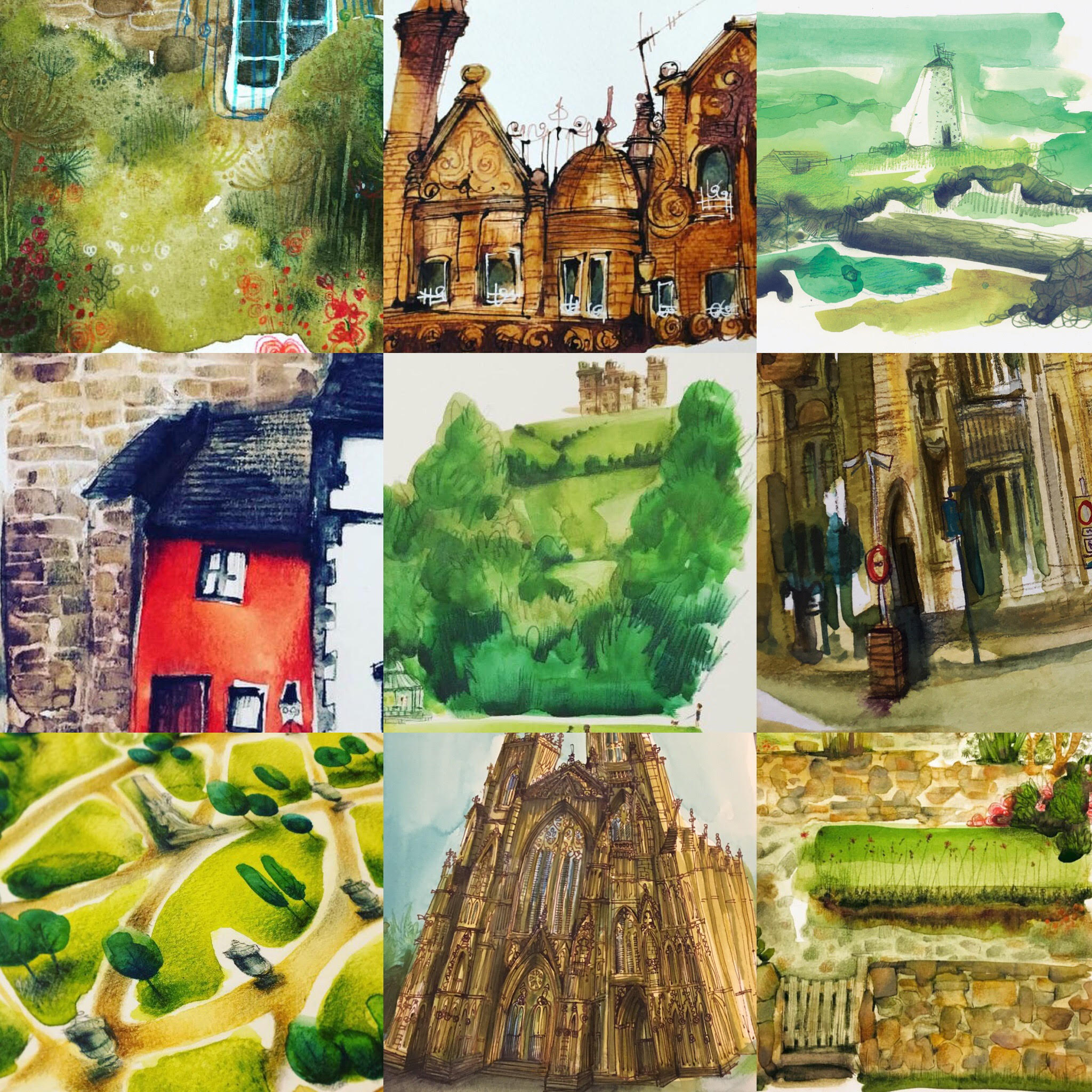 Since falling in love with urban sketching and drawing on location, Andrea uses watercolours, inks and colour pencil to create colourful expressive drawings of her surroundings, whether that be Peak District landscapes - where she lives - or the architecture and streets of Manchester - where she works.
About David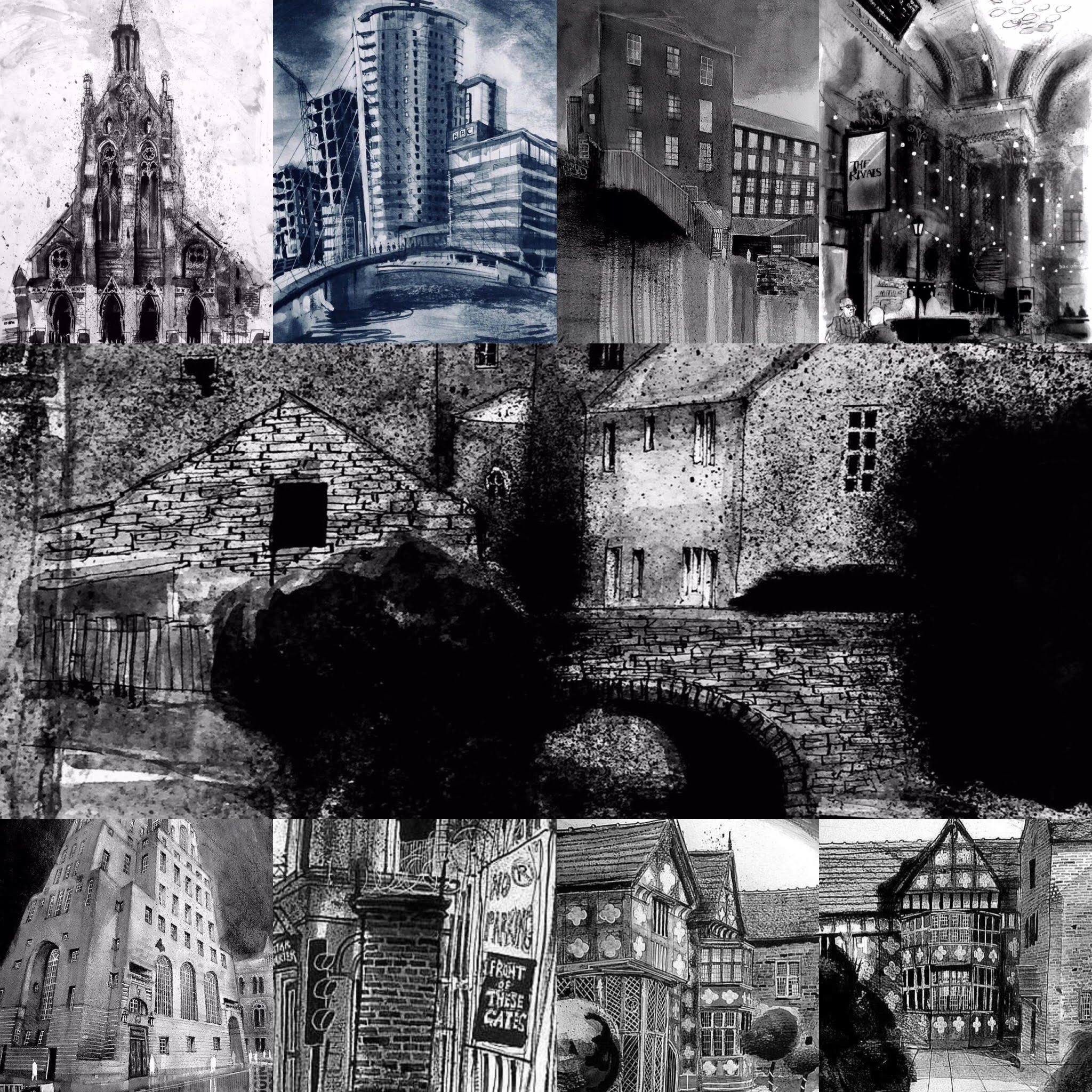 Primarily known for his cityscapes and urban sketching, David uses inks and mark making to draw Manchester, and the North of England, often using found objects as materials in his work.