"Donzaleigh Abernathy, Daughter of the Civil Rights" is the topic of our final session on the 8th Principle.
About this event
Join us May 28 at 7:00pm as we welcome special guest Donzaleigh Abernathy and her presentation:
Donzaleigh Abernathy, Daughter of the Civil Rights
A little bit about Ms. Abernathy:
She is the youngest daughter born to Mrs. Juanita and Reverend Doctor Ralph David Abernathy, who led with his best friend Doctor Martin Luther King, Jr. the American Civil Rights Movement, which changed the course of American history. Ms. Abernathy witnessed the integral decision-making process shaping American laws and society, the creation of the Civil Rights Bill, the Public Accommodations Act and the Voting Rights Act.
She authored the history book, "Partners To History, Martin Luther King, Ralph David Abernathy and the Civil Rights Movement," published by Random House/Crown. The coffee table pictorial of American History which is sold out was nominated as one of the "Best Books of 2004" for Young Adults by the American Library Association. Attorney Robert F. Kennedy, Jr. wrote the foreword. Ms. Abernathy is a founding member of the Board of Trustees of the New Visions Foundation which created New Roads Schools and several other schools in the Los Angeles area.
As a public speaker, she has spoken for the Judicial Division of the American Bar Association, the National Association of Women Judges, Harvard Law School, Pepperdine University and Morgan State University, just to name a few. Her life is profiled in the books "Fearless Women" and "No Mountain High Enough - Secrets of Successful African American Women."
We are fortunate to have Ms. Abernathy joining us for our final session of 8 for the 8th! Learn more about her work here.
Once you've registered, you'll get the Zoom link.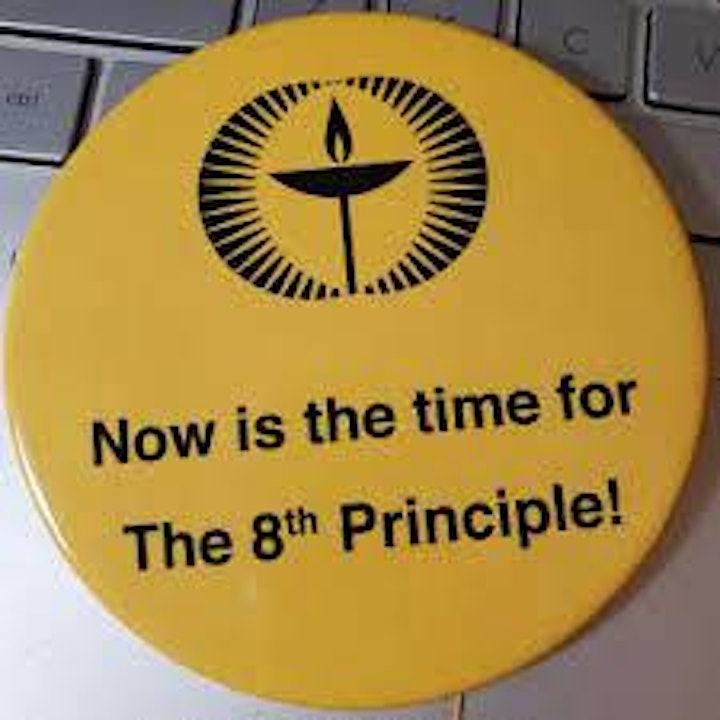 Organizer of 8 for the 8th
Church services and all events have moved online while our building is closed due to the COVID-19 pandemic. 
We are a community of seekers, radically welcoming to folks of all ethnicities, racial identities, gender identities, and sexual orientation.
This is our covenant: "to seek the truth in love, to serve human need, and to help one another." 
Come as you are and join in!