The authors of the 8th Principle, Bruce Pollack-Johnson and Paula Cole Jones, will lead our exploration in Session 5 on Fri., April 16!
About this Event
[What is the 8th Principle? Read more here.]
Our 8 sessions for the 8th Principle series continues on Friday, April 16th, 2021, 7:00-8:30 p.m. via Zoom. On this evening we are excited to have the two authors of the 8th Principle, Bruce Pollack-Johnson and Paula Cole Jones. The title of their presentation will be "Our Unitarian Universalist History Leads us to the 8th Principle. We are very fortunate to have Bruce and Paula speak to us on the 16th.
This event is open to all, and we extend a special invitation to congregations affiliated with the Colorado Unitarian Universalists United for Racial Justice (CoUURJ).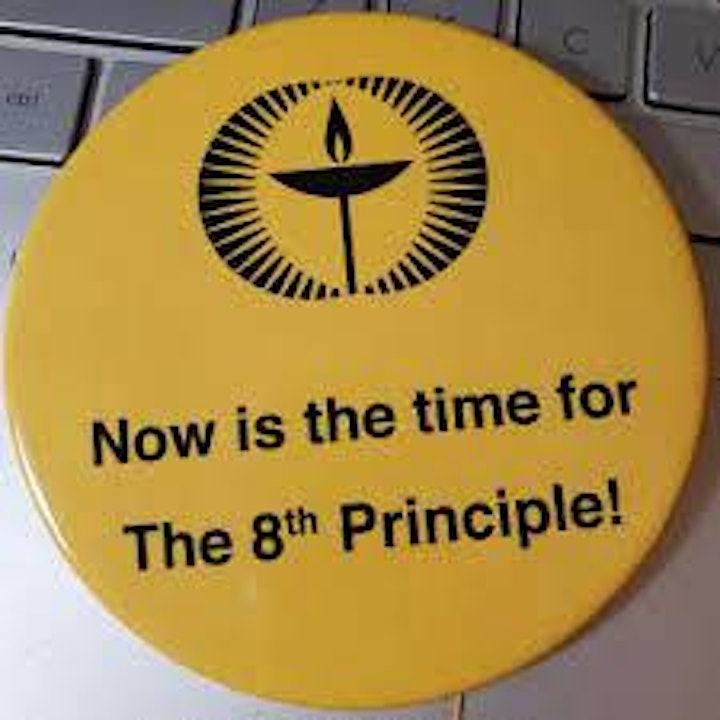 Paula Cole Jones is the founder of ADORE (A Dialogue on Race & Ethnicity), a former president of DRUUMM (Diverse and Revolutionary Unitarian Universalist Multicultural Ministries), and an independent consultant specializing in multicultural competencies and institutional change. She lives in Washington, D.C.
Bruce Pollack-Johnson is the Co-Author of the 8th Principle. At his home congregation, Restoration UU, he is the chair of the Social Justice Council and actively promoting anti-racist work in Philadelphia. In his other life, he is a math professor at Villanova University. One of his courses is Math and Social Justice.
Upcoming Dates & Topics:
April 16 is Session 5: Our UU History Leads Us to the 8th Principle
April 30: Session 6: Looking at our Denomination Part 2 (Widening the Circle)
May 14: Session 7: Looking at Our Community, State and Country and White Supremacy.