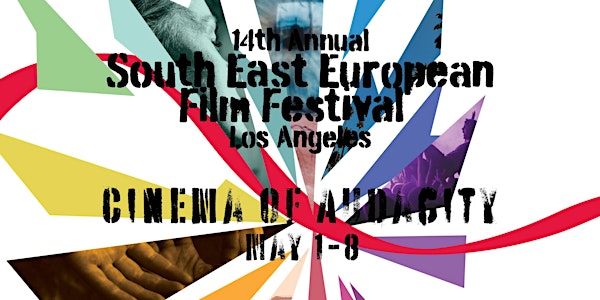 8-Day Festival Pass for 14th Edition South East European Film Festival
When and where
Location
Los Angeles Los Angeles, CA 90069
Description
The 14th annual South East Europe Film Festival kicks off in Los Angeles on May 1, 2019 … Cinema of Audacity
Tickets for all Screenings Available Here.
The 2019 South East European Film Festival (SEEFest) in Los Angeles will explore the theme of cinematic audacity by drawing attention to South East European filmmakers whose works grapple with complex existential, ethical, and historical questions in innovative, and provocative ways. The festival will bring to the fore unconventional forms of artistic expression and cinematic representation that inform a diverse body of films. These works are further problematized by the region's unique border dynamics.
SEEFest 2019 invites you to join us in celebrating filmmakers from South East Europe, whose nuanced sensibility to geopolitical boundaries underscores their transient, porous, and frequently contested nature.
The 8-Day Pass includes all screenings for 8 days + the Business of Film conference. Opening and closing receptions included.
Join SEEfest as a CineFan member and get 20% all Festival tickets!