7x24 Exchange Borgata 2012 Event
Location
1 Borgata Way
Atlantic City, 08401
Description
Eighth Annual Fall Conference
September 18-19, 2012
Borgata Hotel Casino | Atlantic City, NJ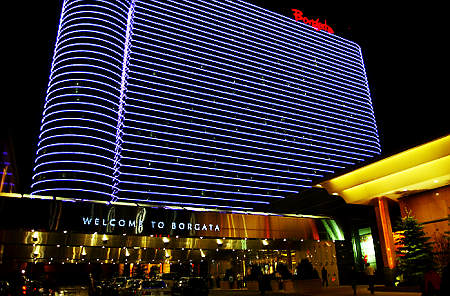 WHY SHOULD I ATTEND
Learn from the brightest industry leaders: Hand-picked speakers from the best and the brightest in their respective fields are chosen to present at the conference.
Click here to view the updated AGENDA.
Dive deep into your areas of interest: Comprehensive programming covering a full range of topics including: energy efficiency, DCIM, power and cooling, data center design and builds, disaster recovery, security, virtualization, colocation and cloud.
Peer networking: The program includes real-world case studies presented by end-users, session to network with colleagues who face similar challenges, and special sessions to network with vendors in a relaxed environment.
Experience the newest, emerging technologies: Experts will help you explore all the bells, whistles, and practical features of the newest and best technology available.
WHAT'S INCLUDED WITH YOUR REGISTRATION
Breakfasts
Lunches and networking functions
All educational and product sessions
INTERESTED IN SPONSORING
Contact Mike Rinaldi [mrinaldi@dvlnet.com] or Tom Reusche [tmr@bala.com]
HOTEL RESERVATIONS
Call the Borgata at (609) 317-1000 and mention the 7x24 Exchange Event
CONFERENCE GOAL
In keeping with its founding assumptions and mission 7x24 Exchange believes new approaches, products, ideas, solutions and techniques related to improving End-to-End reliability emanate from varied functions, vendors, consultants and user/operators in structured and unstructured exchanges. As such, 7x24 Exchange Conferences include a broad variety of topics that impact End-to-End reliability in formal and informal settings. The content and structure of 7x24 Exchange Conferences are designed to encourage and facilitate such valuable dialogue and idea exchanges.
ABOUT 7x24EXCHANGE
The 7x24 Exchange is the leading knowledge exchange for those who design, build, use and maintain mission-critical enterprise information infrastructures. The goal of the 7x24 Exchange is to improve end-to-end reliability by promoting dialogue among these groups. The Delaware Valley Chapter serves IT and facilities professionals in the New Jersey, Pennsylvania and Delaware markets, by providing a local forum for information exchange. In addition to conferences at the national and chapter levels, we also provide for online exchange of information through our Standards and Message Board sections of our website.