7th Fairtrade Debate in partnership with Middlesex University " Is Fairtrade a critical part of any plan for tackling Climate Justice?"
About this event
Background of the West London Fairtrade Debates
The Fairtrade Debate was started by West London Fairtrade Boroughs, a sub-regional network of Fairtrade London boroughs (Brent, Harrow, Hounslow, Ealing, Kingston & Richmond) In 2015, the Debate was held in Ealing and the question was "Where is Fairtrade going?" In 2016, it was held in Brent with the question "Does Fairtrade have a future?" In 2017, the Debate was held at UCL with the question "Is Effective Ethical Campaigning Possible with so many Ethical Labels?" In 2018, the setting was Portcullis House, Westminster to debate: "Is Fairtrade Political?" In 2019, the collaboration with Middlesex University began with the debate question "Fairtrade - what's the point?" In 2020, the debate was held on Zoom and the question was "Fairtrade – is it still relevant?" In 2021, the proposition is "Fairtrade is a critical part of any plan for tackling Climate Justice."
Please join us via Zoom on 2nd November 2021 at 7:00PM for this important debate during COP26 when the World discusses the Climate Emergency. Extreme weather patterns and rising sea levels are already having an impact across the globe. Does Social Activism such as Fairtrade matter? Come and listen to the Debate and add your views to stimulate the conversation.
JOHN AZAH, OBE, DL will be chairing the 7th Fairtrade Debate.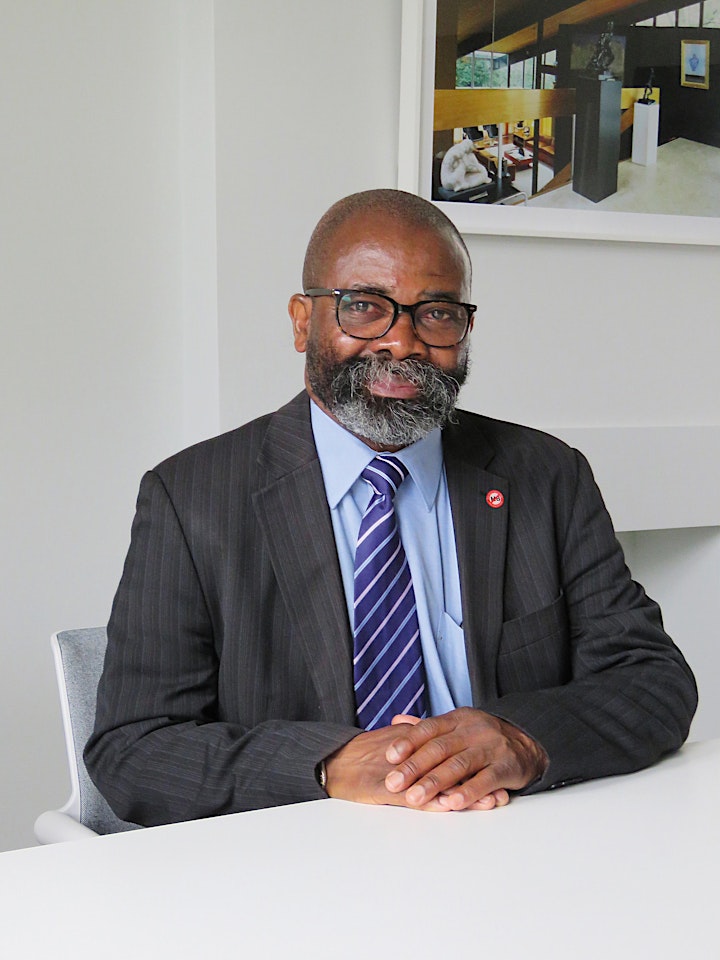 JOHN AZAH, OBE, DL
John Azah is currently Chief Executive Officer of Kingston Race and Equalities Council (KREC). He has worked for KREC since it was set up in 1990 and has been responsible for helping it develop into one of the more pro-active and dynamic RECs in the country.
John Azah is a founding member and currently Vice Chair of the Independent Advisory Group of the Metropolitan Police Service that advises the Police Service on Critical and Strategic Issues. He is also a member of the Ministry of Housing Communities and Local Government Hate Crime Independent Advisory Group.
John Azah serves the Police Services across the UK in a variety of capacities. He designs Critical Incident Training Hydra courses, serves as an Adviser on a number of Police Ethics Committees, and has worked internationally with a number of Police Forces around the world. He is a Senior Assessor with the College of Policing.
John Azah is a Governor at South Thames College which includes Kingston College; founded and set up the Milaap Multi-Cultural Centre, Refugee Action Kingston, Kingston Chinese Association and Multicultural Richmond (formerly Ethnic Minority Advocacy Group), the Derick Mulondo Foundation and a committee member on various voluntary sector organisations. He also set up Kingston Carnival.
John Azah was awarded an Order of the British Empire (OBE) in the 2007 Honours list for services to Policing, Community and Race Relations in London and a contributing author of a book: Policing and the Legacy of Stephen Lawrence. He was awarded an Honorary Doctorate and a Fellowship at Kingston University in July 2019 for Community Engagement, Inclusion and Cohesion in the Royal Borough of Kingston and Race Equality, Human Rights and Community Relations in the UK.
John Azah is a former graduate of Kingston University.