Description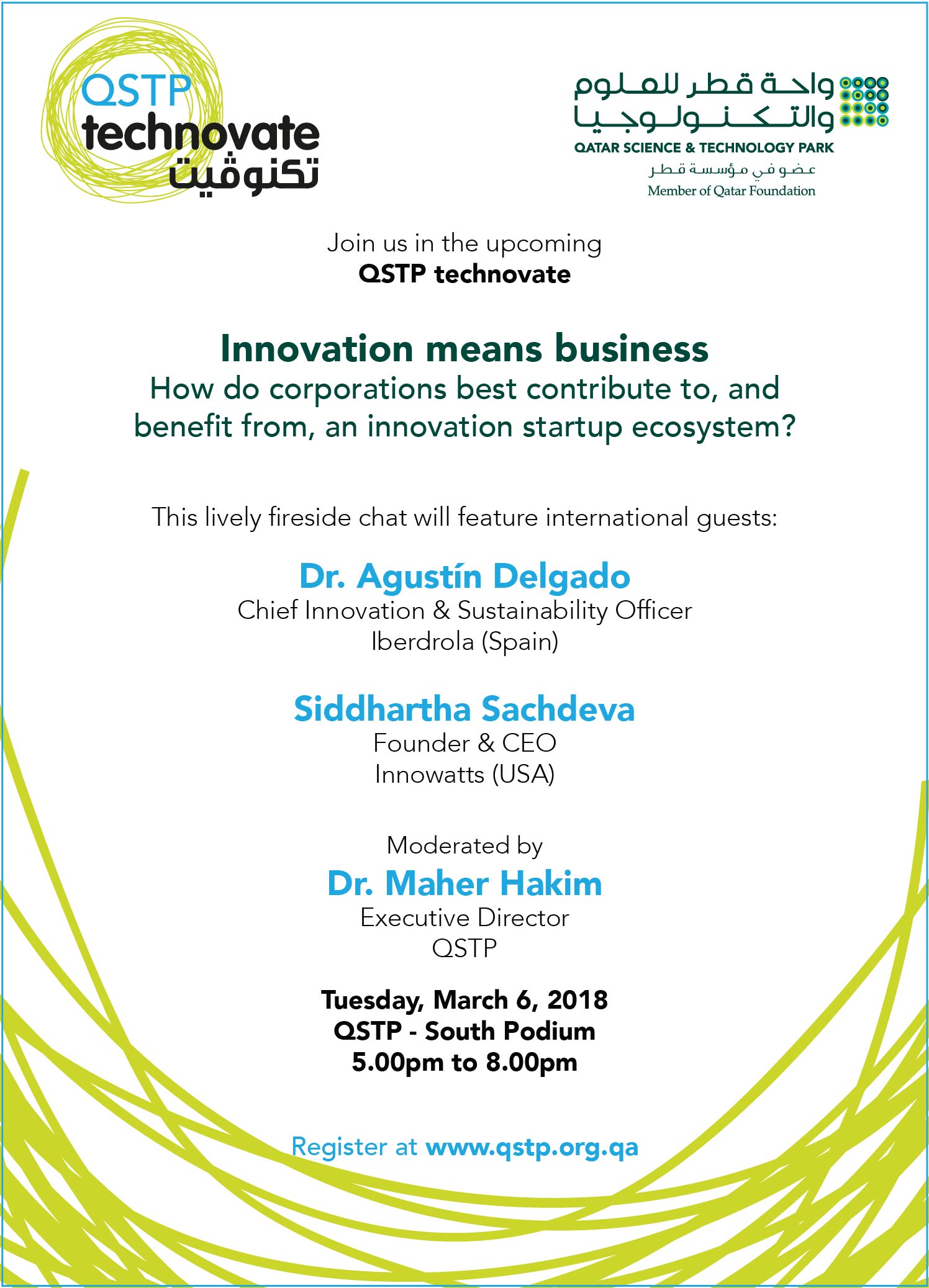 Join us from 5.00pm-8.00pm on Tuesday, March 6, 2018, at Qatar Science & Technology Park (QSTP), for an engaging and lively fireside chat with two great international guests:
Dr. Agustín Delgado - Chief Innovation & Sustainability Officer of Iberdrola (Spain)
Siddhartha Sachdeva - Founder & CEO, Innowatts (USA)
Moderated by Dr Maher Hakim, Executive Director, QSTP, the discussion will focus on how, by playing a part in building and advancing an innovation startup ecosystem, corporations and key industry players can benefit in return.
Interested? Register Now!

Please share this invitation with your friends and colleagues.
Directions to QSTP: http://bit.ly/2zQOhOF