Sales Have Ended
Ticket sales have ended
Please note that Ticket sales have ended. We thank you for your interest in GWC2019.
Sales Have Ended
Ticket sales have ended
Please note that Ticket sales have ended. We thank you for your interest in GWC2019.
THE DEVELOPMENT, MANAGEMENT & INNOVATION OF WAQF FOR MILLENNIAL GENERATION
About this Event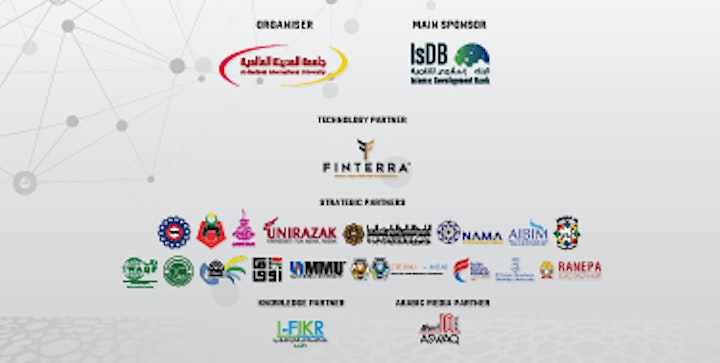 Waqf is recognised as the most notable expression of Islamic philanthropy. Standing out as one of the greatest achievements of Islamic civilization, it is a philanthropic foundation through which long-term assets that generate income flows can be created and preserved. These assets in turn help the process of production and creation of wealth for the overall benefit of society.
As a major socio-economic institution in today's world, Waqf plays an important role in poverty alleviation as it specifically targets the poor as major recipients of its benefits. Over the years however, with new regulations, coupled with disrupting technological innovations happening globally, it has become even more imperative that Waqf must manoeuvre and reinvents itself in order to stay relevant for the new millennial to reap the rewards it has to offer.
___________________________________________________________________________________________________________
It is for this reason that the 7th edition of the Global Waqf Conference is being organised to focus on establishing clarity and a collective understanding of the role and potential which the millennials hold in the revival of Waqf development on a global scale through promotion of new economic alternatives, technologies and innovations.
With the theme of "The Development, Management And Innovation Of Waqf For The Millennial Generation", the conference serves as a platform to explore the boundaries of new Waqf developments, initiatives and progress in management, while shedding light on new innovations currently disrupting the Islamic & social finance space.
____________________________________________________________________________________________________________
As such, the conference will focus on the following areas which are considered paramount for the advancement of Waqf; Waqf policy making, Waqf success stories, use of technology, innovative products & services, alternative financing methods, Regional administration, Waqf enterprise, Waqf institutional structures, standardized Waqf regulations, thought leadership, networking, cooperation with Islamic Financial & Banking industry and involving millennials through pitching competitions and Waqf related seminars
Any improvement in these areas would provide us the key to that treasure trove which is lying scattered everywhere in the Muslim world which could only be unlocked through good governance, economic development and the participation from the millennials.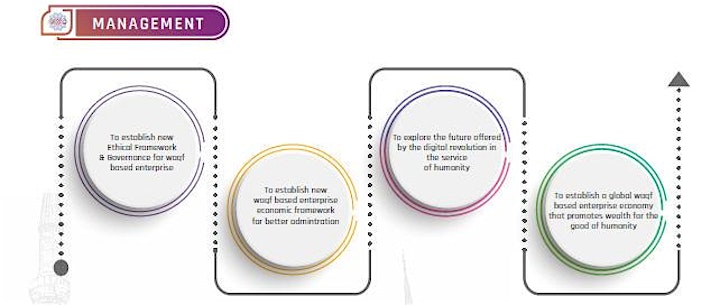 OBJECTIVES
To discover alternative solutions for Waqf development through the use of new technologies
To explore the possibility of standardization of Waqf regulation not only in Malaysia but globally
To showcase Waqf success stories that are making real time impact for the poor
To expose millennials on the importance, concepts and practises of waqf
To serve as a platform for networking, knowledge sharing by different regional experts for the improvement and development of Waqf globally
EVENT HIGHLIGHTS
LEADERS & EXPERTS KEYNOTE ADDRESSES
INFORMATIVE PANEL DISCUSSIONS
MOU EXCHANGES
EXTENSIVE NETWORKING
LOCAL & INTERNATIONAL DELEGATES
MASTERCLASS / WORKSHOPS
WHO SHOULD ATTEND
WAQF PRACTITIONERS
GOVERNMENT AGENCIES
RELIGIOUS AUTHORITIES
BANKING & FINANCIAL EXPERTS
ACADEMICIANS / STUDENTS
CORPORATE MANAGEMENT
ISLAMIC FINTECHS
SHARIAH ADVISORY & CONSULTANTS
COMMUNITY LEADERS / NGO's

ABOUT GWC & CONFERENCE VISION
The Global Waqf Conference (GWC) is one of the oldest, largest and most comprehensive forums dedicated to the development Waqf. Held on a yearly basis, the GWC's vision is to bring together influential experts, policymakers and practitioners to address and explore new approaches, challenges and wealth generating opportunities for waqf development globally.
This year marks the 7th edition of the GWC, which promises to attract an even larger audience of over 400 attendees from all over the world. Delegates will hear from a distinguished panel of visionary leaders, speakers, and practitioners covering a broad range of topics focused on waqf development and the millennial generation. The two days conference is being organised by the Al Madinah International University (MEDIU) with support from the Islamic Development Bank, Jeddah (IsDB), and collaboration with Finterra, UniRazak and International Islamic University Malaysia.
An established conference with a strong following, prior editions of the Global Waqf Conference (GWC) have successfully taken place in Bangkok, Thailand in 2018, Pekan Baru, Indonesia in 2017, Swansea, Wales in 2016, Moscow, Russia in 2015, Istanbul in 2014 while the inaugural conference was held in Kuala Lumpur in 2013.