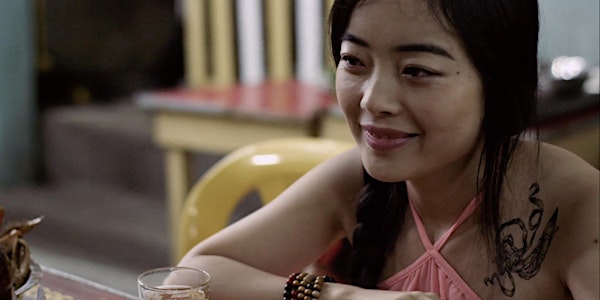 7th Ecuadorian Film Festival Feature Film: VACÍO
7th Ecuadorian Film Festival Feature Film: Vacío (1hr 32m)
When and where
Location
Queens Museum Queens Museum Corona, NY 11368
Refund Policy
Contact the organizer to request a refund.
Eventbrite's fee is nonrefundable.
About this event
Vacío (1hr 32m) Directed by Paúl Venegas | Spanish & Mandarin (English Subtitles)
LEI and WONG clandestinely arrive in Ecuador. She has only one objective, to reach New York. Whereas he longs to bring his son from China. But CHANG, a bipolar mobster becomes obsessed with her and will decide their fate. When a smuggling scheme sets LEI and WONG at a crossroads, they can only rely on each other to reach their freedom.
"EMPTINESS" dives into the emotional journey of the immigrant, when hope is subject to masculine power relations and individuals struggle to save their dignity.
Q+A INVITADO PAUL VENEGAS
El siguiente cortometraje se proyectará antes del largometraje. [The following short film will be screened before the feature film.]
LETTERS FROM EUSAPIA (17m)
DIRECTOR'S NOTE:
Since the 80's, a new wave of Chinese immigration has been settling all over the world. Over the last decade, many arrived in Ecuador to stay, or use it as a transit point to other destinations, like the USA. Not all migrate for economic reasons, many are sent to enlarge their communities, becoming pawns of a larger structure. Others have existential motives, such as the pressure of living in modern China, the environment or just feeling overwhelmed by its population size.
It's within the Chinese community of Guayaquil that I cast the main characters of the film. With these natural actors, who are immigrants themselves, I explore the real emotions and experiences that give form to the film's characters. As well as the anguish and despair of the immigrant when contemplating the uncertainty of the future.
I see EMPTINESS as a film about the subconscious in all of us, where the eyes say much more than words. An emotional trip of a woman struggling to overcome a corrupted male dominated society. I am interested to see how the viewer will perceive our main character, LEI. A woman that unwillingly is forced to use her charms and beauty to realize her independence? Or, a manipulative vile person who will do anything to achieve her objectives? While there is also a chauvinistic male that, despite his power, is a lonely soul. Their condition will challenge the audience to explore the limits of their own empathy.
The identity of the film will vary depending on the audience, inside and outside of China, and that is my biggest challenge as a director. I want to believe that my film does not go and cannot be understood in one way, perhaps therein lies the most interesting character of EMPTINESS.